Learning system has transformed a lot in the past few decades and so did the interest of kids of the new age. I well remember, we used to practice math with chalk and duster but kids of the new generation are more friendly with gadgets.
People say Technology has spoiled kids however I believe turning it into the best learning mode for kids. If you wonder how playing games can improve on Math skills, this article will surprise you. Gone are those days when kids use to practice Math on paper. Now digital learning, online classrooms, webinars, and learning apps are the new trending modes of learning.
In this COVID-19 pandemic situation, when outdoor gaming is restricted, all the schools, colleges, learning institutions are closed, Give this new mode of learning to our kids for enhanced learning. Let's discover how these technology trends can help sharpen your kid's math skills.
How Games Can Help in Better Math
Kids Math games are fun-learning methods to practice and sharpen math skills. Different types of Math games offer different math skills and the fun-learning method help reduce Math anxiety or phobias. A good math game that is compatible for your kid should have the right level of challenge, different strategies, the right level of competition, set rules, goals to achieve and set of strategies to follow. Such Math games are the best gift for your kids to review and practice Math skills.
Games based on 'Matching' help in keeping track of things, sharpen memory, games with 'Mystery' help dwell Reasoning or logics, while games with 'Number Strategy' can polish your counting, Arithmetic skills, dealing with money or available resources.
Best Learning Apps for Kids
There are hundreds of Math app for kids available on Google Play Store however choosing just the right one for your kid may be a challenging task for you. We have tested, reviewed, and analysis the best learning apps for kids and collated the best one for your kids.
1. Kids Math App by Systweak
Best for Grade: Kindergarten – 5
Skills Acquired: Math, Arithmetic, Addition, Subtraction, Multiplication, Division, Critical Thinking
OS Platform: Android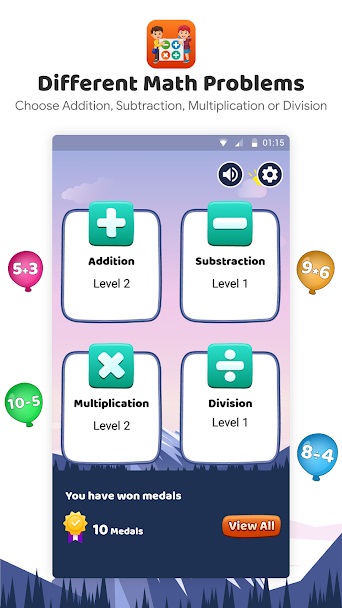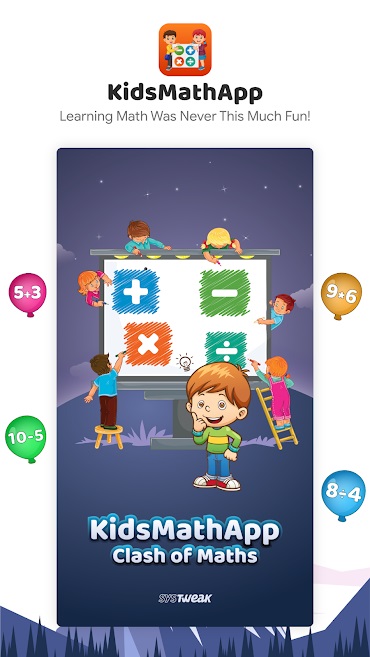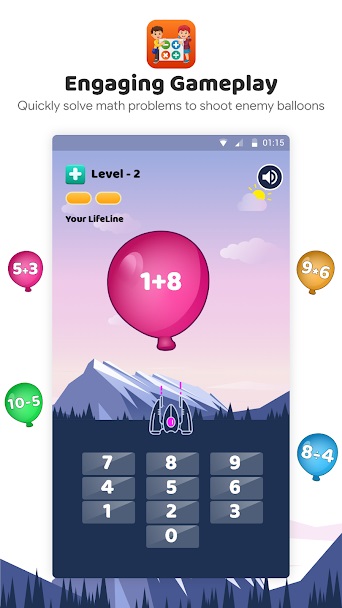 Kids Math App is one of the best learning apps for kids to dwell their skills in Math, numbers and small equations. The app offers basic arithmetical calculations and helps your kid master addition, subtraction, multiplication, and division. Kids Math App has different levels and the level of difficulty goes high as we clear the levels and earn those medals. The puzzles are in gaming form with time-bounded challenges to enhance curiosity.
The Medals and the reward system make it more interesting and engaging for your kids to glue with it and practice even more. The app is Ad-free for uninterrupted learning and continued practice. Its dark mode is best soothing for your kid's eyes and the lifelines to correct mistakes makes it more interesting.
2. Numbers and Math for Kids
Best for Grade: Kindergarten – 5
Skills Acquired: Arithmetical, Comparison, Puzzle-solving, Pattern, Arrange in order
OS Platform: Android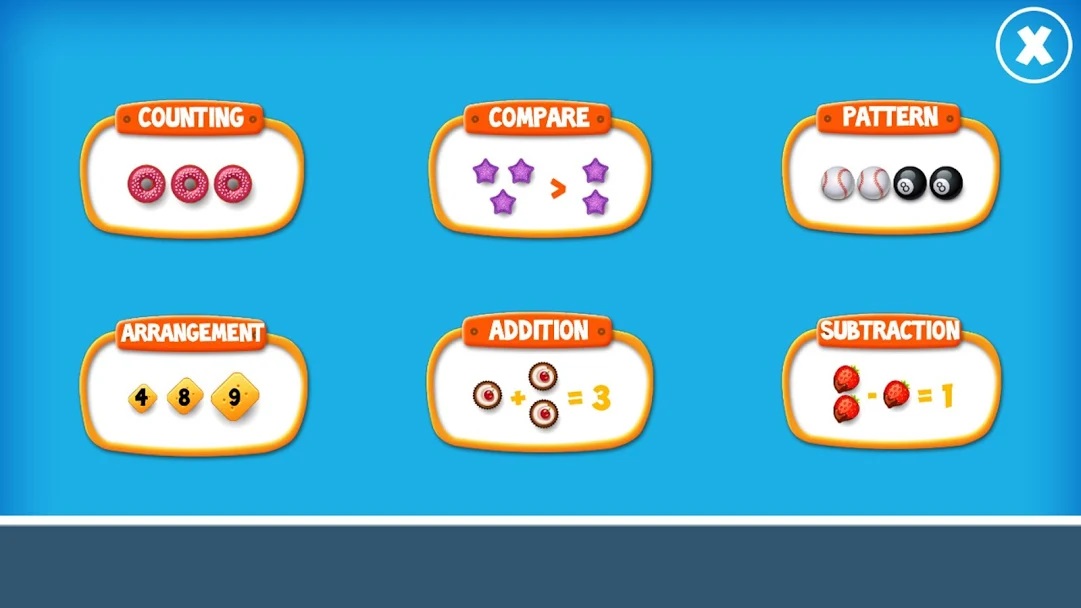 Numbers and Math for Kids is a fun-loving and dynamic app that is loved by kids of age between 2 to 12 years of age. Your kids can learn how to count, arrange, compare, add or subtract numbers. The puzzles are graphical and animated that holds the interest of young ones to stick to the app. Making pattern, solving puzzles, answering quizzes in time bounded frame, makes it challenging and tempting to finish the levels.
3. Math Exercises for the Brain, Math Riddles, Puzzle
Best for Grade: 5 - 12
Skills Acquired: Memory, Attention, Speed, Reaction, Concentration, Logic, Mathematics, Time tables and Math quizzes
OS Platform: Android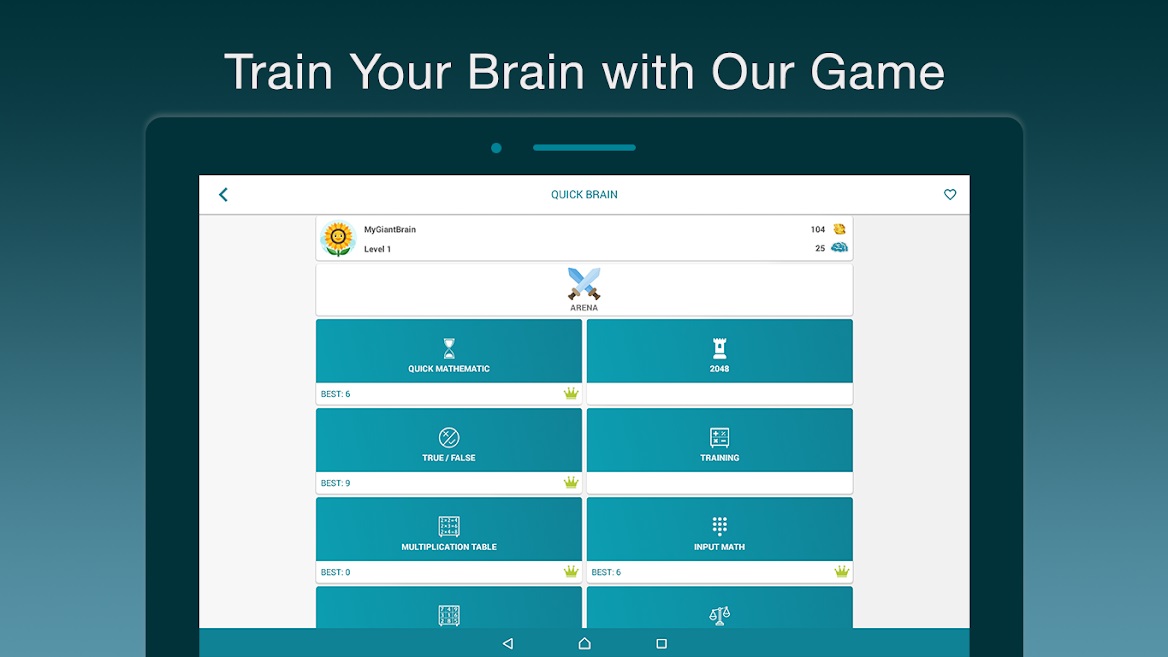 Math Exercises for the Brain is a perfect solution for grown-up kids to practice Math by competing against players from around the globe. The rapid-fire questions and puzzles keep your kids on the toes. This is a FREE Math game to boost your cognitive psychology and dwell your skills.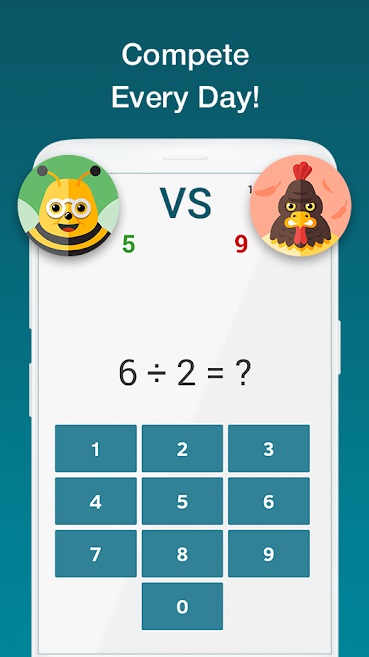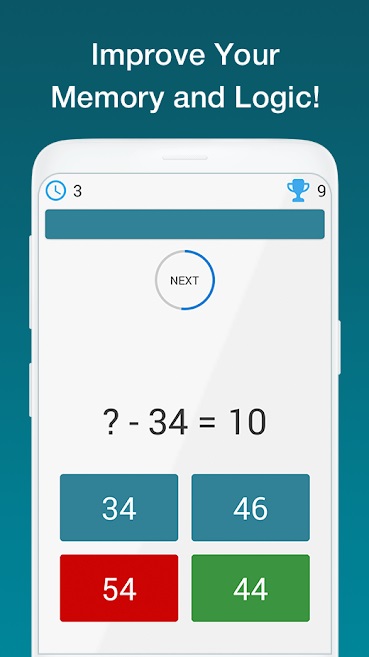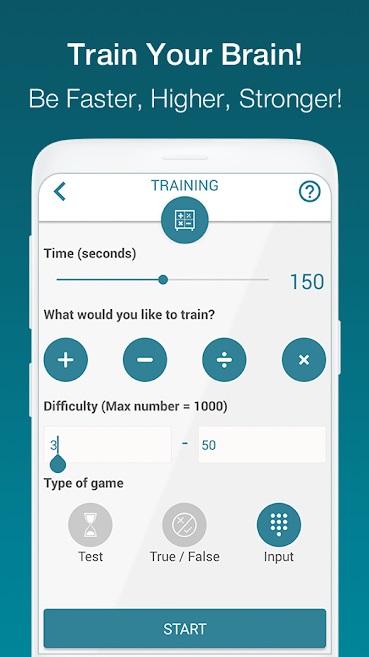 You can practice as a single player or fight battles in the multiplayer arena. The game offers multiplication tables, training game for Algebra, Test games, True/False or entering answers with the keyboard. There are around 2048 puzzles games, Mathematics Balance, Schulte table, and other multiplayer arena games that your kids can play with their friends. This game is for all ages and even parents also enjoy playing this Quick Brain game.
Summing Up
These Kids Math Apps are perfect brain boosters for your kids and practice multi-level puzzles, equations or quizzes for smart learning. Secure your kids from COVID-19 pandemic situation and give them the best learning apps for kids to practice at home. Not all games are good for your kids but there is surely no harm in experimenting with these apps. Happy Learning!