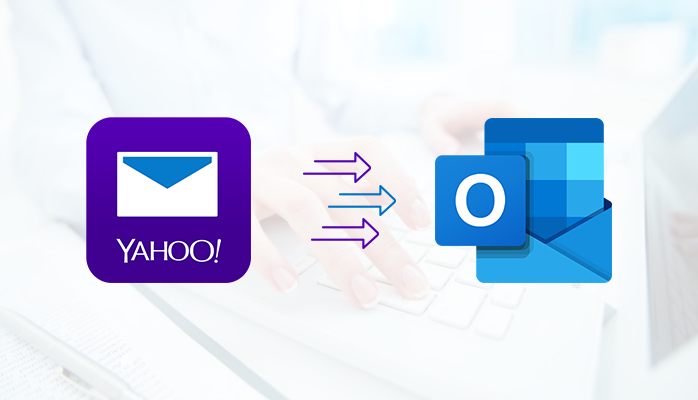 Yahoo mail is one of the best web-mail service clients on the Internet. It was first introduced in the year 1997 and soon became the 3rd largest email platform on the Internet with more than 200 million users. But with the advancement in technologies and the technological trends, the user started facing problems while logging in. After sometimes users have started moving on other email clients such as Outlook. But migration from Yahoo mail to Outlook is not an easy task. We need a guide. In this article, we will share the manual as well as an alternate method to import yahoo mail to Outlook manually.
Why to transfer from Yahoo to Outlook
Here we will tell some reason why people are migrating from Yahoo to Outlook
In Outlook users can send personal or professional documents with attachment up to 20MB
User can change the size of pictures and images contained in the attachments.
Users can easily archive relevant emails & data & can change the colour of the flags
Enhanced & advance security features so that users data will be safe & secure
Users can avoid spam mails or message
The GUI of the Outlook is user-friendly
Outlook also helps its users to schedule task & manage easily according to days, weeks, months, years.
Manual method to import Yahoo mail to Outlook manually
Manual method to move from Yahoo email to Outlook are listed below:
Step1: POP and IMAP on Yahoo:
To access yahoo mail on the non-yahoo apps and devices, users have to enable POP and IMAP. Follow the below-mentioned steps:
Get in your Yahoo account by signing in with your Yahoo login credential.
Now access your account profile & click on account info.
Go to Account setting and enable allow apps that use less secure sign-in.
Step2: Generated Password:
You have to create a new password once the account is enabled for the two-way authentication. Follow the mentioned step below:
Go to the account settings & click on the Generate app password
Choose Outlook in the drop-down menu and then click on Generate option
When you generate the password, copy that password and paste on Outlook account
Step3: Import Yahoo mail to Outlook 2016/2019:
The procedure to import yahoo mail to Outlook 2016 and 2019 are the same. Follow below-mentioned steps to add yahoo mails to Outlook 2016/2019:
Access the Outlook & Go to the File menu then get into info and hit on add account
Enter Yahoo credential & click on connect.
After this step, your account will be added to Outlook, & you can open your yahoo mails in the Outlook.
If You are still facing any problem while connecting then go to this blog, this will help you every possible way to connect manually.
Manual method is good, but users face lots of problem during the execution. Some of the common consequences are as follows:
Lengthy and Time-consuming
Number of steps to execute this work is more
There is a high chance to lose the data during the execution process
You need a technical method to execute the task
An automated method to transfer yahoo mail to Outlook
It involves the use of 3rd party solutions or software. I found a suitable tool for that is yahoo backup tool. Read this article & you will find the tool link in the alternative method. This tool is so easy to use. The GUI of this tool is user-friendly, even a non-technical person can easily install & run the software.
Conclusion
In this article, we have shared information about to import Yahoo mail to Outlook manually. Manual process is time taken & lengthy. You can lose the data. Whereas an alternate method will work fast & it keeps the data safe & secure during the transfer of files.