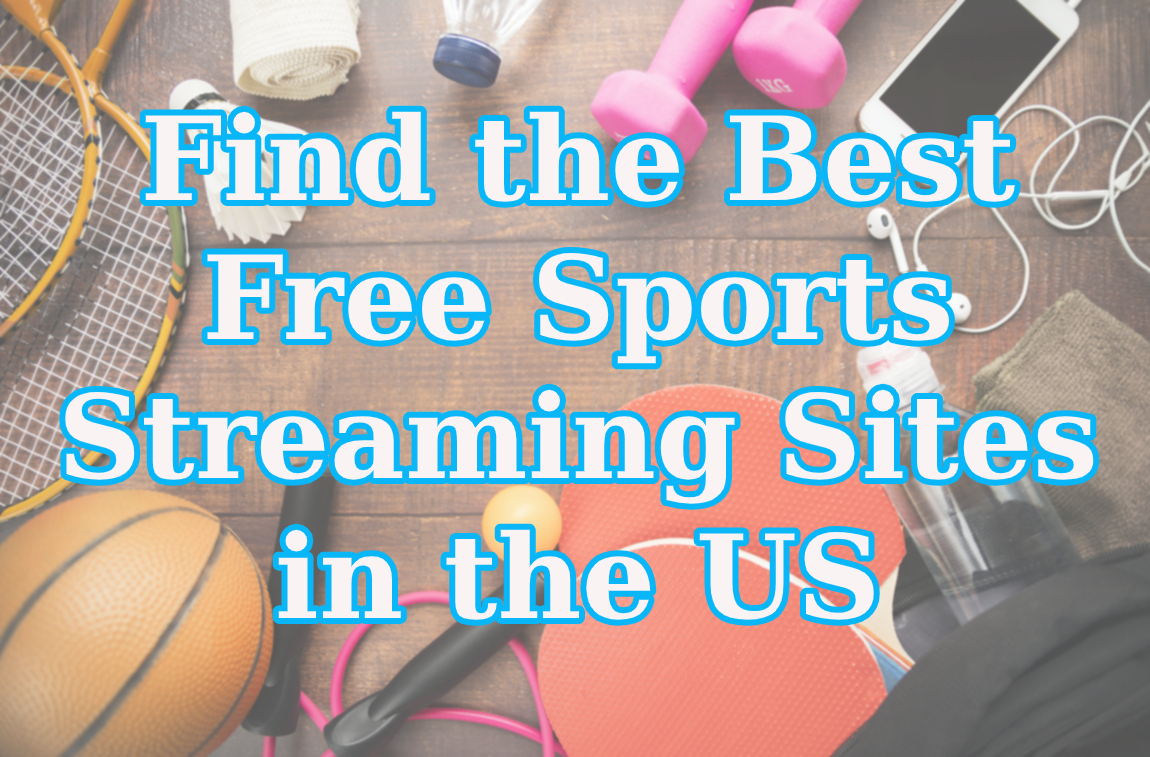 Don't have time to sit in front of the TV and watch live sports? Don't worry anymore! Today in this blog we've listed the top 6 best live sports streaming sites for live sports that offer the opportunity for you to watch your favourite match and player whenever you want and from wherever you might be in the world.
Yes! You heard it right, whether you like professional football, tennis, cricket, soccer, basketball and for that matter college sports as well; the services of these (below-mentioned) best live sports streaming have got you covered and that too fully free of cost.
It's a fact that these 'Streaming Websites' comes as felicity in the lives of sports fanatics who usually struggles to take out time to watch their favourite sports live matches while sitting in front of their cable TVs for long. So, without wasting any minute further, let's read further to know about the top live sports streaming sites that you will definitely love to use in order to catch up with your favourite sports:
1. MLB.TV: Though it's a fact that MLB's 2020 season has been delayed due to the coronavirus outbreak but if you want you can watch all the games of 2018 and 2019 season for free of cost. MLB.TV streaming service is letting everyone to watch over 4,800 games that include blackout-free and post seasons games. And to start streaming these games, you only need to sign-up on the free MLB.TV account.
2. NBA League Pass: Similarly like MLB.TV, the league has announced recently that the NBA League Pass subscription service will give everybody the opportunity to watch all the current 2019-2020 season games absolutely free of cost. So, what are you waiting for just go and sign-up for the NBA League Pass Subscription service and watch games absolutely free!
3. Boss Cast: The Boss cast site is a newly created US-based streaming site that allows you to enjoy live-streaming matches from their favourite sports. Though it mainly streams sports like American Football, Baseball, and Basketball; it still allows everyone to navigate through all the lists of available channels for free live-streaming.
4. WatchESPN: WatchESPN site is basically for you if you're into the US Sports. It offers the best experience in streaming as it is absolutely ads-free. On this site, you can watch peacefully watch football matches as well as all those sports matches which you used to earlier watch at ESPN cable TV channel.
5. Locast: Locast streaming site offers the opportunity in front of you to bring every local sports channel on your device screen without paying anything. But mainly what you'll love about Locast is that it'll get in front of you, "four essential sports channel" and they are: ABC, CBS, NBC and FOX for streaming live sports matches of Olympics, NHL, NFL, MLB, and NBA.
6. StreamWoop: It's one of the best live sports streams site with which any sports enthusiast can stream a sports network in high-quality from any place or corner of the world. It even updates you with all the news and information related to the sports world. With this site, you get the opportunity to watch sports like golf, US football, baseball, basketball, tennis and ice hockey, etc.