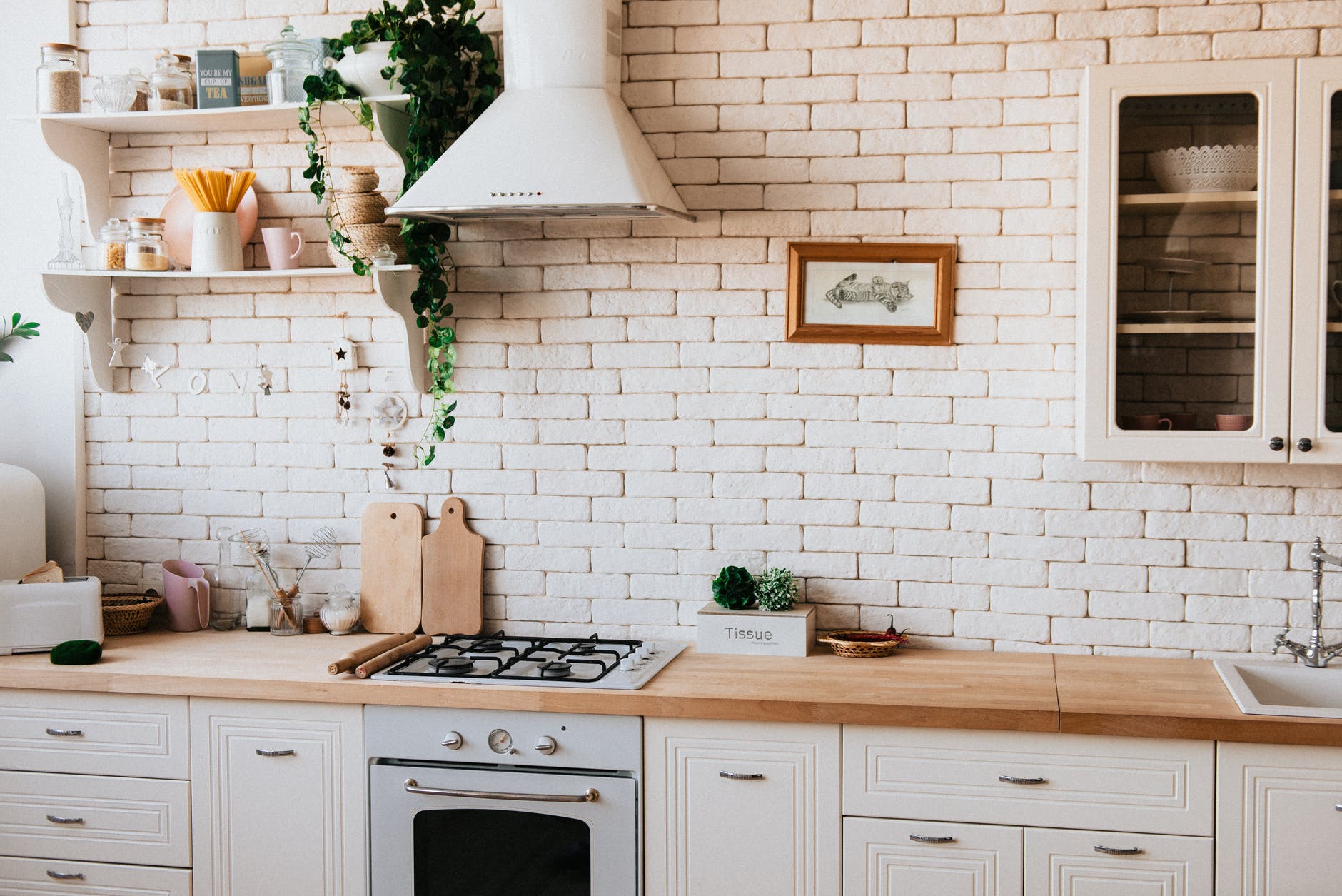 Is your kitchen in need of some remodeling? But you're not sure how to proceed without breaking your budget? Don't worry, you're just in the right place.
Check out these 5 tips on how to remodel your kitchen without having to tighten your belt.
Install durable flooring
Starting off from the bottom, if you're trying to remodel your kitchen start with changing the existing flooring. There are many kitchen flooring ideas, you just need to choose what suits you and your kitchen best. One of the most important parts of every kitchen is, in fact, flooring. It needs to be durable and easy to clean.
You can choose anything from inexpensive linoleum or vinyl flooring to a bit pricier porcelain tile flooring. Natural materials such as stone, bamboo, and hardwood are also very trendy. And as of recently rubber and cork flooring are very much going strong.
Each of these floorings has its pros and cons, you just have to have it clear what you want – is it sustainability, or maybe durability, or maybe none of those?
Once you have that clear, you can research the best flooring options for your kitchen.


Think about changing countertops
If something can make a huge change in any kitchen it's the countertops. Are your old and very much used countertops preventing you from enjoying cooking in your kitchen? They may even be a huge part of why you decided to remodel the whole kitchen. There is a very easy way to completely change the look of the whole kitchen by changing your countertops.
There are lots of different materials that can be a very durable and sustainable countertop option.
If you're looking for something that will make your kitchen feel warm and inviting, you can always choose wooden countertops of butcher blocks. If, on the other hand, you are going for something more elegant and luxurious, marble and quartz countertops are for you. However, the price of these natural stone materials is extremely high.
Your other options include tiles, granite, laminate, stainless steel amongst others. It, again, all comes down to the style of kitchen you're going for!


Upcycling kitchen furniture and repairing appliances
Completely changing your whole kitchen can be very expensive, but that doesn't mean that you can't or shouldn't remodel it. There are some very effective DIY ways to upcycle and change the look of your kitchen, especially kitchen cabinets.
One of the popular and truly effective ways to change your kitchen cabinets is by painting them. A new, fresh coat of paint can do wonders for your kitchen. Additionally, you can swap some hanging kitchen cabinets for shelves – this is also a really popular look for a kitchen. Also, you can add glass panels to your old boring cabinet doors to make them modern and new.
Similarly, changing all kitchen appliances can break your budget. You can buy one or two new appliances but changing them all can be quite expensive. That's why repairing your old appliances can be a money saver. You can save your appliances by purchasing Westinghouse spare parts and changing them. Why throw away a relatively new fridge that doesn't work right when you can repair it – and make it work like new again?


Kitchen faucet and sink
Another important element in every kitchen is a sink. You can achieve a lot just by changing your kitchen sink, which is also one of the focal points of every kitchen. There are various different types of kitchen sinks that can be great for your kitchen.
The type of sink you choose mostly depends on the kind of countertop you have or you're planning to have. Self-rimmed sinks go with almost any countertop kinds. Very popular farm style sinks are huge and ideal for cleaning and washing pots and pans. Stainless steel integral sinks have an extremely modern look due to its invisible seams and joints.
There are so many different types of sinks and each of them has its pros and cons. In order to purchase the right kind of sink, you need to know what you want from it.


Kitchen island
Kitchen islands are optional kitchen furniture which provides you with more workspace. They too can be a focal point of a kitchen. Kitchen islands have different functions and before you commit to the kitchen island you need to know what will it be used for.
The kitchen island can be both for cooking and dining, or it can just be used for cooking and food preparation – in that case, you would want to pair your island with a cutting board.
Also, a kitchen island can be made of different materials such as granite, laminate, butcher blocks and so on. This hugely depends on the function of the island.
Once again, you don't really need an island in your kitchen, but it's an optional element and a useful one if you lack counter space.
Remodeling your kitchen can be an expensive feat, but it doesn't necessarily have to be. Make a list of things you would really like to completely change and things that you can DIY, upcycle or repair. Remodel your kitchen in a smart way and save yourself a lot of money.