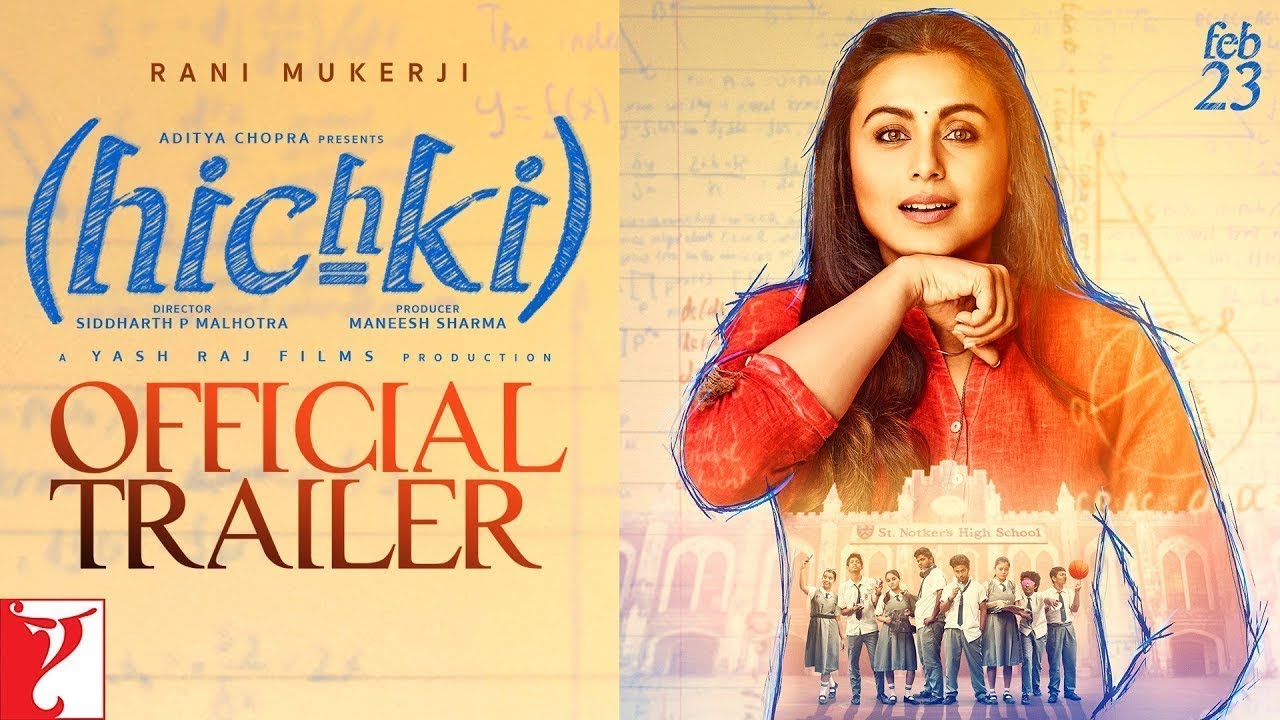 Rani Mukerji will be seen on the screen after a long gap of four years in Yash Raj Films'Hichki. The trailer of her feel-good film will be attached to Salman Khan and Katrina Kaif starrer Tiger Zinda Hai."Hichki is a film for all age-groups and as a story, is relatable pan India. It is a happy and uplifting story of self-belief and celebrates human spirit and hope." says a source close to the development.
The makers want to reach out to moviegoers across the globe and make them aware of a simple film with a lot of heart. "What could be better than attaching the Hichki trailer to the massive event film Tiger Zinda Hai which will be seen by audiences across the world," says the same source. Produced by Maneesh Sharma of Band Baaja Baraat fame, Hichki is a Siddharth P Malhotra directorial.
Tiger Zinda Hai is the sequel to Ek Tha Tiger. Both Khan and Kaif are reprising their roles in the film and given the buzz around it, the film is expected to mint big money at the box office.
Apart from attaching the trailer with a Salman Khan film, the makers of Hichki are also drawing out an elaborate promotional plan. Mukerji will spearhead the campaigns as she loves what the film is communicating.
Rani Plays the character of Naina Mathur who has a nervous system disorder, Touretter syndrome that forces an individual to make involuntary repetitive movements or Sounds. Hichki focusses on turing disadvantages into opportunities and staring down at challenges that life throws at one and ultimately winning over them. It is also a subtle reminder about discrimination that exists in our society and has become a part of our daily lives. It highlights this through the story of Naina, who faces discrimination from our society that firmly believes she cannot be a teacher because of her disorder.
In the coming days, Hichki will soon surpass the business of Hate Story IV (Rs 22.04 crore) and Pari (Rs 28.65 crore). Interestingly, both the films have strong female characters. Talking about the film's plot, the story of the film revolves around Naina Mathur who has a nervous system disorder, Tourette Syndrome, that forces an individual to make involuntary repetitive movements or sounds.Despite having a niche appeal, the film performed well at the box office due to its strong content and amazing star performance. Even our critic Urmimala Banerjee gave the film three stars. "Hichki might be a tad predictable and not as emotional as a Taare Zameen Par but it is a very well-meaning film that has its heart in the right place. It is an insight into how a good teacher can make a difference for a lifetime," she wrote. She also praised Rani's performance and said, "Rani Mukerji breathes life into the role of Naina Mathur. She is first-rate throughout and we want to see more of her in films. The actress carries the film on her shoulders. She is sassy, free-spirited, non-judgmental and has the ability to laugh at herself."