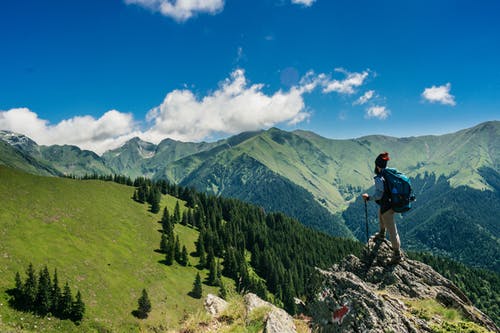 Trekking is a holistic activity that takes you to places that are unbelievably picturesque. Places that you may have seen in photographs and postcards. The glistening mountain tops and pristine lakes are not the only things that are tempting to the soul. The foods in these areas of the world are so different to the taste buds and very new to enthusiastic souls who like to discover these new things while travelling.
The fun in travelling lies in these small discoveries that one makes. While trekking, one comes across so many kinds of mesmerising terrains and landscapes, the soul and the body is ready to accept all the good that the foods of the local area brings along in the course of the journey. Not just the food but the native cultures and traditions are rich, diverse and a segment of traditional beliefs that have passed down the ages.
Nepal is a place that is known for the diverse amount of trekking trails and terrains, for trek enthusiasts to dwell in. The best part is that trekking in Nepal does not burn a huge hole in your pocket, that's why Nepal is a favourite amongst enthusiasts. One of the most famous tracks for trekking is the Everest base camp trekking in Nepal. People, who want to get close to the highest mountain in the world, opt for this trekking trail once in Nepal.
There is a long list of foods that you should eat while on a trekking trip, but there are 5 important foods and beverages that you must absolutely avoid while starting on a trekking journey.
1. Alcoholic beverages
Consumption of alcohol lowers your energy outlet and drags down your focus while trekking. More than anything, alcohol is a beverage that stirs your emotional levels and hampers the progress on your mental capacity on a trek. Trekking is an activity that requires your mind to be aware and alert at all times; a loss of one second of your attention span can lead to fatal accidents. It is worse if you go through a hangover before starting a lengthy trek. It is true that people consume alcohol to ward off the chilling winds in a trek, but that is only really small quantities of alcohol. It is always better to celebrate with alcohol after the trek is over.
2. Cold meats
You may have heard that meat is a very strong source of proteins and energy, but you may not know that you can obtain the same quantity of proteins and vitamins from so many kinds of vegetables. More than anything, why the consumption of meat is so bothersome is that, meat can be preserved and kept for inculcating flavour, and the proteins in the meat don't survive for long. So, what you consume in the end is a dead flesh that has been cured for flavour. While trekking you need proteins and vitamins to keep you trekking in a consistent manner, it is not advisable to consume dead flesh while on a trek that needs you to produce the energy from within. Especially while on a trek to Nepal do not expect a lot of variety in meat. If you are used to eating beef forget that you will find beef anywhere, cow is the national animal of Nepal and it is highly offensive to consume beef or steak.
3. Carbonated drinks
When on a trek you must take care of your abdomen and stomach. Try to eat foods that do not upset the stomach a lot. Especially consuming all natural based items is advisable. Carbonated drinks only serve for flavour and the taste buds while not being a very healthy option while on a trek. For energy boost and refreshment, try drinking natural vegan milks and fruit juices instead.
4. Rice
Eating rice in large amounts causes your stomach to swell and this makes it hard for you to carry your own weight on a trek. Rice is necessary for the carbohydrates that is provides but consuming too much out of hunger is not advised. This is because rice does not provide lot of roughage for exercising the abdomen. Rather breads like the traditional Nepali roti are full of proteins and roughage.
5. Processed foods
Any form of processed foods is likely to contain very less amounts of the vitamins of that particular food. Processed foods also contain traces of preservatives that are not beneficial for your energy flow. Avoid processed foods and try to consume more foods that can be naturally sourced, even if it lacks in flavour which is very unlikely, opt for natural foods, fruits and vegetables.
While on an important trek, or any trekking expedition for that matter, try to go as vegan or vegetarian as possible. The greens that you consume hold a lot more energy than meat and other alternatives you consume for proteins.
There are a lot of foods that are essential for treks, and believe it or not, while on a trek, the simplest foods like rice, wheat and lentils are the best source of energy. The locals thrive on this kind of food and it is what keeps them surviving and it the best shape to be alive on these terrains. We may be tourists but the natives are locals they are one with the mountains and the natural surroundings. So follow their lead and do in Rome as the Romans do.