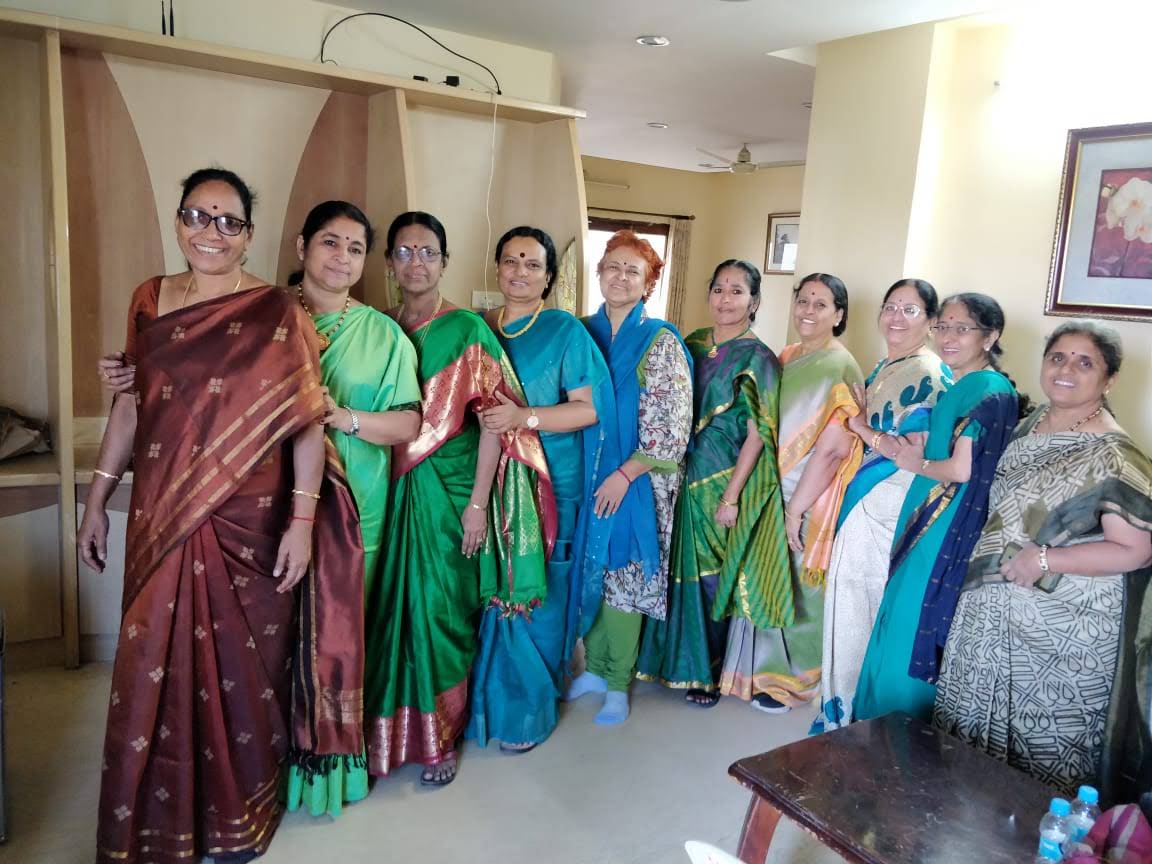 The Best Medicine
Topics of discussions with friends hover around different issues at different ages. As teenagers, we discussed about our challenges in learning, adolescent problems, etc. In our youth, we discussed about our dreams of our future, life-partners, career, etc. A few lucky ones discussed about their love affairs, which had happy ending! Then came our middle age, when we were busy managing our families and careers and very rarely got to meet our friends. Whenever we met, the discussion was about how we did the balancing act, our children's responses, concerns about their education, behaviour and so on. Children grew up and entered teens and then we had the challenge of handling them. God knows whether our parents thought about this challenge so much, because the exposure that we had as teenagers was so limited.
Time passed and our children left homes in search of greener pastures. They found their life partners and the focus now is on their new families. This is a natural cycle but we all started feeling the pain of empty nests. We were left to tend to our aged parents and hence when we meet people, what we mostly discuss is 'health' or rather 'ill-health'! It is not that death is the trend now and it never occurred in the yesteryears but death did not haunt us as much as it does now. We keep hearing about the demise of the elders in the family, our friends, our colleagues and that keeps reminding us that the time is ticking away. What haunts us more than death is the age-related complications before we actually embrace death! Thus all we discuss is about exercise, prevention of certain chronic diseases, management of chronic diseases, weight-loss, diet, medicines, labs, hospitals, doctors - Oh!
Do we really get respite from such thoughts and discussions? We do, if only we go back in time! How do we do that? Thanks to technology, we are able to connect to our old friends, friends who can make us feel young! Recently, we connected through WhatsApp and fifteen of us, who schooled together met up in Secunderabad! Wow! I tell you! Nothing can be as invigorating as attending a school reunion!
Many of my classmates live in Hyderabad/Secunderabad and they took the lead and organised the reunion painstakingly. We were lucky to get in touch with eight of our teachers. We invited the teachers to our school Keyes High School, Secunderabad, which was established in 1881. We felicitated them and sought their blessings. They were so touched and were genuinely happy that we had all done well in our lives and careers and our children have excelled in their fields. In fact, one of our teachers said, 'Seeing your vigour and enthusiasm and your fresh memories I feel like gathering you all in a classroom and conducting a lecture!"
We then spent hours in a service apartment, sharing all those golden memories, reliving every incident. Each of us had something to share. One of us is a gynaecologist and she shared many of her professional experiences in a very witty manner. All of us spoke about our marriages and some of us had juicy news about love affairs! We spoke about the play 'Panchali Sabadam', which our classmates had staged on the annual day! We pulled each other's legs, laughed heartily and even danced and sang! All of us went back in time by 46 years, putting aside all our present worries, pains and sorrows!
Three days just flew by. When the time came for us to depart, we were all sad but all of us decided that we had to organise such meets more often in future, getting some more of our friends into the loop. A few more friends have joined the group since then and are now very eagerly waiting for the second reunion, which we are organising in our garden city in December. This is the b medicine for all ailments in this age! Do take this medicine in higher dosages!