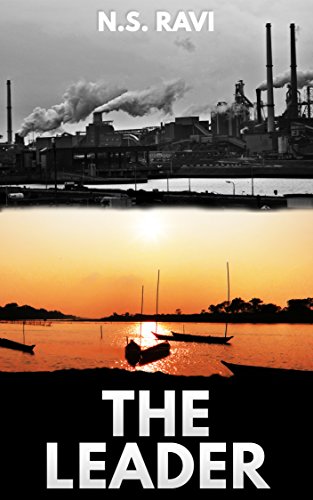 Book Title: The Leader
Author : N.S.Ravi

About The Book:
From the early 20th century, the then city Bombay now known as Mumbai, its economy was characterised by major textile mills, the base of India's growth in textile and garments industry. Hundreds of thousands of people from all over India were employed in working in the mills. In the 1960s and 1970s, the Mumbai-Thane industrial belt witnessed successive working class strikes and protests, with multiple trade unions competing for the allegiance of workers and political control. These primarily included famous political leaders from various Indian Political parties also.

Dr. Dattatray Samant or Datta Samant), and popularly known as Doctorsaheb was the trade union leader, who is most famous for leading 200–300 thousand textile mill workers in the city of Bombay now Mumbai on a year-long strike in 1982, which triggered the closure of most of the textile mills in the city.

The book is based on this incident but based on timeline as in the year 82.. The author has made a great research and brought this story to his readers with a immense efforts. For this generation youngsters who are not aware of such incidents in the country from past, this book is like a reference.Such stories carry an impact which in real includes many unsolved conspiracies. These kind of stories make the readers attach to the real world while reading a fiction story. Kudos to the author.

The title of the book ' The Leader ' is strong and gives an impression that the book must be about a person.The book cover is an image of an industry in black & white color and a lake's image in orange depicting pain.Superb and intense characterisation of the characters is observed.The narration is fantastic, simple yet effective.Simple and effective language is used.
Final Verdict—
A good read to know the lesser known facts and the book can be rated 3.8 out of 5