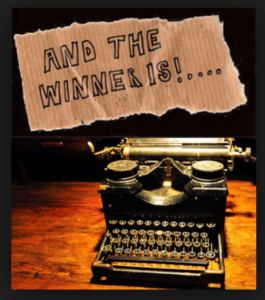 Yes, I Write
How to keep the employees engaged, motivated and happy at work?
How to have a productive workforce?
How to make the company a great place to work?
Lots of such questions drive the HR teams to look for ways of employee engagement which directly impacts productivity. Unproductive and unengaged employees are the major challenge faced by organisations today. It is common to hear managers complain to HR about under performance of team members. The constant need to motivate the employees at work is high. Employees look for excitement at work and ways to break monotony that sets in the routine work. Providing an engaging, challenging and appealing workplace is crucial for the organisations.
Contest can be a great way to engage employees. It is very effective in increasing employee productivity. Yes, I write is a contest in collaboration with StoryMirror that provides a platform to the companies to facilitate their poets, storytellers and writers from various fields to come forward and exhibit their writing skills. Such initiatives promotes talent in the companies and also enhance creative thinking and writing. While at work, there is a lot of official writing in the form of memos, minutes of meetings and reports etc. but the creative writing could be missing. Yes, I write challenges the creative minds. Many times the writing talent of employees remains unidentified or under-utilized and it is through participation in contest that they gain acknowledgement and appreciation. It is win-win situation for the company when employees from different functions collaborate through their common interest of writing, thereby promoting collaboration in the organisation as a whole.
Job clarity, communication, recognition, alignment to the organisation vision and values, good work conditions; all these factors play an important role in employee engagement. Another most important way to engage is cultivating personal growth and development. Employees need to feel that they are continuously growing and developing, both professionally and personally. While training programs help in growth and development by focusing on functional and behavioural skills and enhancing the same through structured learning interventions, contests can further enhance the learning experience through training based on outcome of the contest. Through Yes, I write contest, training opportunities can be built on the writing skills of employees through the contest result and feedback. As a matter of fact, with the enthusiasm that the contest generates, employees will be motivated to come forward and participate in training to enhance their expertise in writing.
With multiple opportunities available in the company, writing expertise can be utilized in different areas of work and employees can make meaningful contribution in areas other than their current work. This helps in breaking monotony and improving productivity. Think of an employee who is working in a technical field, may be an IT engineer. For him dedicating some time for creative writing will be a welcome change. He will feel good to think differently and write down his thoughts in the form of a poem or story. It would be such a great break for him. An individual may be a beginner in the space of writing or an expert, at which ever level he is, he will enjoy participating in the contest. As the unpredictability of the contests, is what keeps people zealous. This can also improve his writing skills and make a difference in his work delivery. Performance can greatly enhance once a person is given such an opportunity in between. Writing skills are of extreme importance for business. At every level in the organisation an employee communicates through written communication with internal and external stakeholders. Managers can also benefit through writing as there is high level of written communication involved at their level. Through effective writing they can make high impact on their teams and their work. Writing contest is a best way to start.
Active participation in the contests can provide a platform for beginner to start, intermediary to improve and expert to exhibit their talent. In the process the company is also building up its pool of writers.
With healthy competitions, employer can bring the spark back to the work life of employees and boost their morale. Writing contests like Yes, I write are good as writing to express your thoughts, thinking aloud and writing it down in the form of stories and poems can make it exciting. Employee's enthusiasm will be high as the contest will connect them to their passion to write which will directly impact their drive to work. Investing time in passion of the employees is an exercise worth doing. Creative writing can be a passion project for the writers in the company that can benefit the companies in unanticipated ways. Through their 20% time policy Google came out with the concept of encouraging employees to work on new projects that can help the company. Apple also introduced Blue Sky program for innovation. Many companies have introduced programs on similar lines to encourage employees to be innovative and experimental, therefore promoting creativity and energy flow resulting in more productive employees.
Contest brings fun to workplace. Communication which is another challenge in big organisations can also be addressed through the contests.Interaction between employees within the teams and across teams increases through participation in contest of common interest, which would not happen otherwise. Employees can bond with each other through their interaction about the contest. Discussions on the contest can bring out creative ideas for employees to build their stories and poems. Post contents, participants can turn to each other for help in official writing. Good inputs can flow in from the experts to the colleagues and knowledge can be shared within the organisation through training others. Contest also acts as confidence booster for employees.
Organisations can benefit in lot of ways through the contest. They can internalise the writing contests in collaboration with StoryMirror and make it a part of their engagement calendar. Sending communication of contest at regular intervals will help to keep up the enthusiasm of the employees and spark excitement. Congratulation emails from HR to all the winners will help in putting the employees in spotlight and bring in a sense of achievement also motivating others to participate. High levels of positivity, collaboration, communication and engagement can be attained through contests. Participate in Yes, I write and experience a unique creative journey.
If you are looking for happier employees and sustaining organisation then don't forget to click here Yes, I Write! and encourage your employees to start writing!