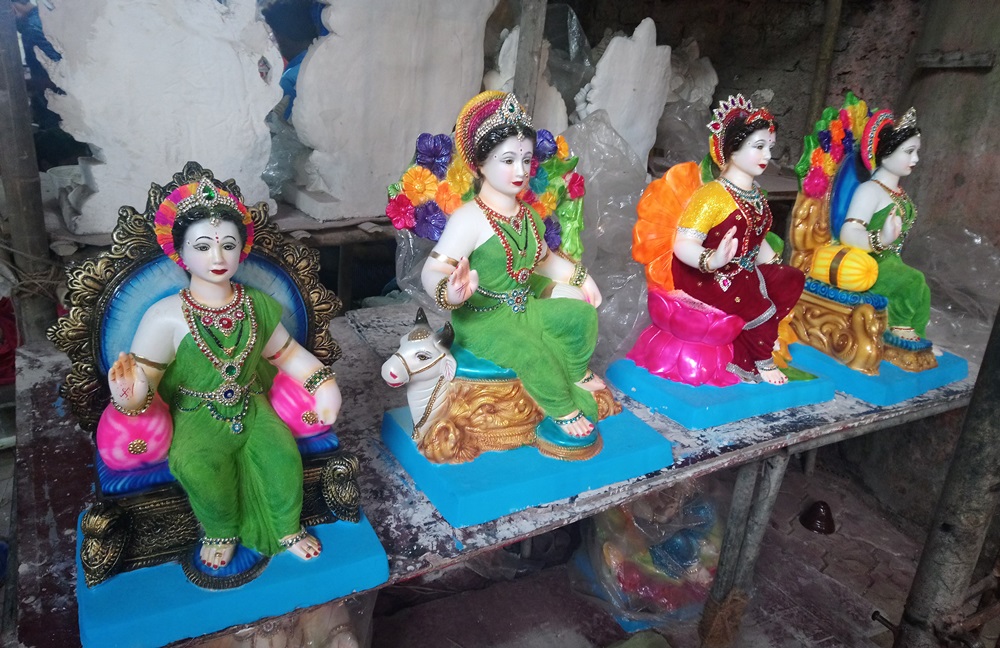 After Ganesh Chaturthi day, we all await for arrival of Goddess Gauri, the mother of Lord Ganesh also Known as Goddess Parvati or Goddess Durga. In Maharashtra, Goddess Gauri is worshipped for three days during the Ganesh festival.
Devotees bring idol or photo frame of Goddess Gauri. Some people bring two idols of Goddess Gauri considering them as sisters (Goddess Saraswati and Lakshmi) of Lord Ganesh – Jyestha and Kanistha. The first day of worship is known as Gauri Avahan, second day is known as Gauri Pujan and the third day is known as Gauri Visarjan.
During these three days, women keep fast to get blessings from Goddess for better health and prosperity in life. The celebration of arrival of Goddess Gauri is also known as Mangala Gauri. Maharashtrian women form groups and plays Zhimma and Phugdi, the traditional forms of dance in Maharashtra. They all enjoy while dancing and singing. Spectators too enjoys this typical form of dance.
Read more on http://sachinbaikar.com/wp/2018/09/15/goddess-gauri-arrives-to-bless-her-devotees/