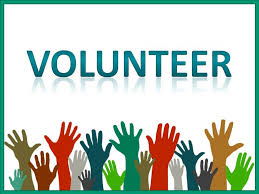 I am often asked this seemingly simple question since my school days as to why I choose to volunteer instead of enjoying life like others do. People mocked me sometimes back home in India stating that Volunteering is something which rich and fancy people during their free time. Then, why am I taking out special time for these activities. Initially, I used to get irritated by these questions and wanted people to be non – judgmental. Then, I gradually realized that it is the lack of awareness amongst the society at large about the importance of Volunteering about values it inculcates, empathy it helps to gain and sense of fulfillment it provides.
Yes… I have been part of teams fighting against Drug abuse during school days, collected funds for senior citizen homes, sponsored education of girl child, traveled across rural areas to spread awareness about education etc. I have done all these and more and I am glad that I could give something back to society rather than just waiting for someone else to do it. So, what prompts me to be a humble contributor? It all started way back in 1990's when the people of my state had to bear the brunt of terrorism and we fled our homes in Kashmir, India due to mass killing of people around us. The fear was so astound that it gives me goose bumps till date. I was only 10 years old that time and naive to the world around me. I comprehended that this was all a bad dream and things would be alright soon. But alas, that never happened.
From living in a palatial bungalow, members of our Community were now living in a tent camp with no basic necessities. We were totally dependent on camp workers to bring us food and water. These workers used to religiously come every day in morning and evening with days supplies. I was curious to know at that time who these workers were and why were they doing this. That's when I came to know that they were Volunteers from all walks of lives… Students, Professionals, Tradesmen, Homemakers… everyone was there to support us in our time of grief. Had they not been there we would have been helpless and starved to death. They regarded this work as a duty and not a mere obligation. That's when the seeds of Volunteering were sown in my mind.
I urge all of us to look deep into our conscience and ask ourselves why we shy away from volunteering. Don't we have few hours to spare every now and then to make a difference to other people's lives? Have we become a society of gold diggers who only work for money so that we can buy materialistic things and have abandoned all thoughts of spiritual enrichment? We live only once and must use it to the fullest. In Management, we are taught about Discipline, Time Management and Decision Making. It's time we seriously delve on these concepts and incorporate them both in our professional and personal lives. We need to decide which cause we most relate to and what opportunities are available in that field for volunteering. We should take out quality time for these activities and inculcate a sense of self discipline to make sure that volunteering is done with utmost dedication. I can ensure you that with time Volunteering becomes a part of life without which we will feel incomplete. Let's all stop making excuses for not Volunteering and the next time someone asks us why we volunteer, we must reply with pride and a smile…. Why Not!!