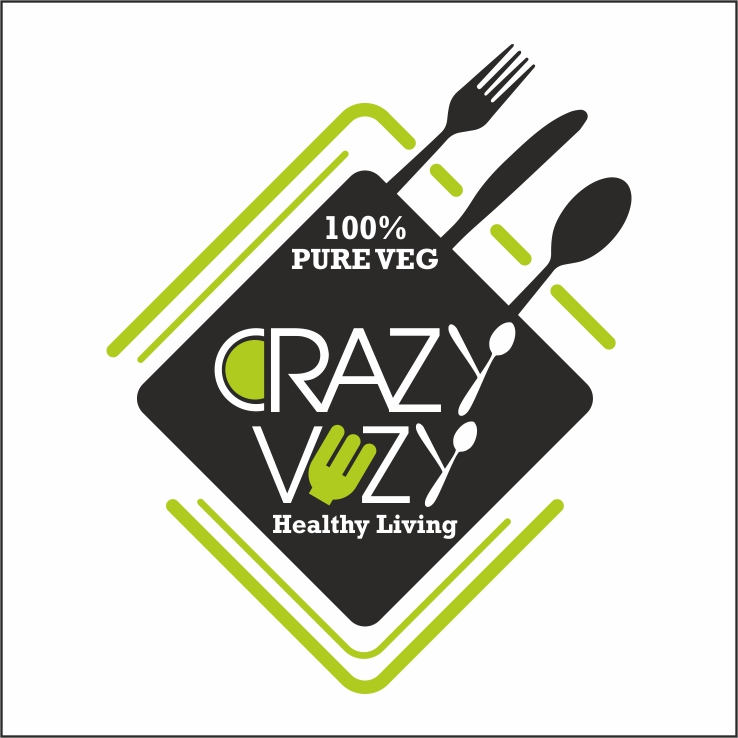 StoryMirror interviewed Crazy Vezy and asked them about their venture. Here is what they have to say.
Q. Tell us about your venture.
Why and how was it started?
People become vegetarians for many reasons, including health, religious convictions, concerns about animal welfare or the use of antibiotics and hormones in livestock, or a desire to eat in a way that avoids excessive use of environmental resources.
Traditionally, research into vegetarianism focused mainly on potential nutritional deficiencies, but in recent years, the pendulum has swung the other way, and studies are confirming the health benefits of meat-free eating. Nowadays, plant-based eating is recognized as not only nutritionally sufficient but also as a way to reduce the risk for many chronic illnesses.
Our Venture started with this same revolutionary thought of promoting healthy living by consuming nutritious vegetarian food.
We call this Crazy as we are working to bring a revolutionary product which provide high nutrition to Vegetarians and can be an alternate to non-vegetarians who would like to shift to vegetarianism if they get a similar taste and feel.
We strive to settle off the age old fight between Meat and Plant eaters.
Our product line is continuously evolving but our flagship product is "Soya Chaap". Soybeans contribute valuable nutrients — plant chemicals known to lower cholesterol, and vitamins and minerals, such as calcium, potassium, and folate — they are concentrated source of calories from protein, carbohydrate, and fat. By combining Nutrition & Taste together we are looking forward to bring disruption in food industry.
Q. How does it function? What is the process?
We are working in 3 phases:
1. QSR (Quick Service Restaurants): We adopt a simple model based on less complexities and variables, ensuring a uniform experience and quality for our customers.
2. Ingredients Delivery Model: Enjoy delicious, unforgettable meals cooked from scratch. Get fresh, seasonal ingredients delivered right in your kitchen.
3. Exclusive Outlets: Providing exclusive dining experience with top-notch customer service, delicious food & pleasant ambiance.
Centralised procurement, inventory and stock management drive our quality centralised purchase and we maintain quality standard across the outlets. We strive to minimize pilferage and wastage, by adopting standard cooking instructions and complete automisation of inventory-in and billing. Our Quality inspection and checks go a long way in adding value to the system.
Q. Tell us how you differentiate yourself from other ventures?
We wanted to build our business model slightly differently. We innovated on the taste, feel and the packaging of the product. We went absolutely crazy with it. We identified that we have to maintain a good balance between the right prices, taste & dining experience.
We have Cloud-Based Technology platform for Point of Sale, Kitchen, Recipe Management, Inventory Control and Analytics. We are looking forward to collaborate with more existing food tech start-ups for better customer service.
People tend to incline towards something which fits their pocket at the same time fills their tummy. Moreover our product provides equal options for both vegetarian and non-vegetarian eaters in affordable prices. We have collaborated with multiple vendors for our products already and our CEO is a seasoned Hotel Management Professional who work personally with our team to develop innovative & delicious recipes.
Adopting a vegetarian diet can be a fantastic entry into experiencing better health. A vegetarian diet is associated with a higher consumption of fibre, folic acid, vitamins C and E, magnesium, unsaturated fat, and countless phytochemicals. This often results in vegetarians having lower cholesterol, being thinner, having lower blood pressure, and reduced risk of heart disease. We promote healthy lifestyle without compromising on taste.
Q. Where are you based and where all do you function?
With existing 2 outlets in Gurgaon and 2 outlets in Ahmedabad we are planning to embark our global journey. We are looking forward to inaugurate 8 Exclusive outlets in Mumbai, Pune, Kolkata, Ahmedabad, Baroda, Surat & Delhi in near future. We have shortlisted Ghatkopar KhaoGalli Area, for our upcoming Mumbai outlet.
We are in talks for Investor owned outlets in an upcoming Food Park at Sindhu Bhawan Road, Ahmedabad, which be called as Crazy Vezy Food Park.
We received queries from various International locations like Philippines, UK, USA, Dubai about our product therefore we have sure plans of expanding globally in near future.
Q. How do you want to see the venture in next 5 years?
Digital is disrupting the fast food landscape as we know it. Digital is no longer the purview of the elite and forward thinking: it is the core of successful organization's strategy. In the business-to-consumer sector, the ever-increasing expectations of customers—as well as the pace of change—have led to a gap between supply and demand.
Recognizing that customers want hyper-connected, always-on, personalized interactions, we aim to build a customized platform, including an e-wallet, which merges the brand site with its e-commerce sites and applications, hailing the start of our digital transformation. We are looking forward to automated kitchens with high-tech Robotics for better efficiency in near future. We are dedicated to spread this movement of healthy living through vegetarian food across globe in coming 5 years.
Q. Brief us about your team.
Manoj Agrawal: - Ahmedabad based 40-Year old Hotel Management Post Graduate with more than 18 years of experience of Channel Partnerships in various domains. During his 18+ years career he served in several key positions of big corporate like Reliance communication ltd., RJ Capital Overseas Pvt. Ltd., Tata Teleservices Ltd.
Anshav Jain: - A Mumbai based Chemical Engineering Graduate with more than 15 yrs. of Corporate & Entrepreneurship Experience, with 4+ Tech Start-ups, Mentoring and Investing in dozens of other startups. Founder of 4 companies including a section 8 company and Certified Lean 6 Sigma MBB & PMP professional, 5 Large Corporate Power Houses exposure (Ambanis, Tatas, Ruias, Satyam & WNS), 3+ Tech Portals, 5+ Brands & Campaigns, 3+ Social Initiatives on Child Education (including Special Children), Women Empowerment & Men Rights, Mentoring a couple of dozens Startups with a presence in 10+ Global locations in last 1800+ years.
Devvrat Kumar: - A Kolkata based MBA in Finance, A stock market aspirant, An Avid Traveller and a Foodie