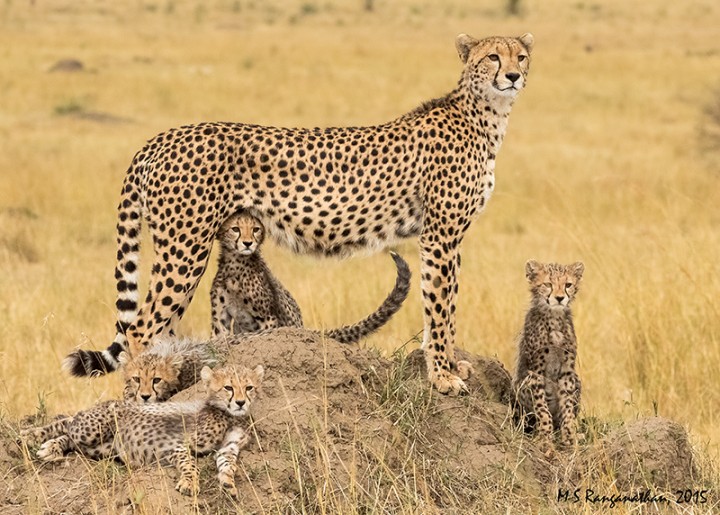 Going on the Kenya - Masai Mara safari should be on everybody's bucket list. It's such a cool experience and even better if you can do it without spending too much!
Safari in the Masai Mara
For those who aren't on a Kenya safari package, you can just do game drives by the day.
Park entry charges for those staying outside the park is $80 per person for adults and $45 for kids. Generally, East Africa citizens pay 1200 ksh for adults and 300 ksh for kids.
After that, you can rent the safari vehicle for the day, which can cost you from 15,000 ksh (approximately $145) for the complete day which includes driver/guide, water & fuel. The safari vehicles can accommodate up to 6 persons. So, if you are in a group, or you join one while you are there, it will be cheap for you!
I think 2 days is a decent amount of to spend on Masai Mara safari, however, even if you only go for 1 complete day, you can still see many animals.
Other Activities in the Masai Mara
Apart from Masai Mara safari, there are loads of other things you can do while staying at Masai Mara
Nature walk up Siana Hill for astonishing views all over the Masai Mara.
You can pay a visit to Maasai village, including a visit to the school and an overnight stay if you want! This is unlike to any other Maasai village visit I've been on before
You can have dinner in Sekenani township (this is one of my highly suggested things to do while you are on Masai Marat trip).
Drinks at Rex's Place after dinner. Most of tourists will miss this place but it's really amazing. You'll either be seated inside the bar made of ridged iron, or sat outdoor around the fire with Maasai warriors, safari drivers & locals
Horseback safari .
Have meal in the bush.
Hot air ballooning is a most beautiful (if expensive $450) way to experience the Masai Mara.
Bush camping, a wonderful experience if you like to be right in the action.
Go for sundowners (beers) with your safari guides.