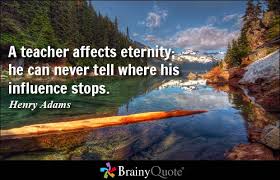 I have a vivid memory of my childhood - me sitting with a slate and chalk, playing teacher to imaginary students – Seeta, Geeta, Neeta and Meeta. They were the most perfect students to have because they never got bored or tired of listening to me and maintained pin drop silence. When my brother was old enough, he became my reluctant victim and had no choice but to sit through my classes. Whenever I was asked the age old favourite question, "What do you want to be when you grow up?" I had a prompt reply ready. Like most kids at that age, I wanted to become a teacher! At that time, it was the fascination with the chalk and duster which determined my career dreams. I had no clue what being a teacher really meant.
When I took my first real lecture at Lala Lajpat Rai College, I was all of twenty-two years old. I had just completed my Masters and was awaiting my degree. I recall trying very hard to look older than what I was, but failing miserably. Everyday, it was the same story. The security guard asked me for an ID card assuming I was a student, while my students laughed uncontrollably at my embarrassment and faint effort to assert that I was a lecturer.
It feels like eternity now. I have been fortunate to have had the opportunity to teach at different levels – from school children to undergraduates to post graduates and also to train faculty members of various institutes. It has been an enriching journey because I have learned and imbibed as much as I have imparted. Each class has been a novel experience of give and take. The once giggly chatty teenagers are now parents themselves – some have taken on corporate jobs while a few have ventured into teaching. When I receive endearing and affectionate messages from students I taught over a decade ago, I feel a sense of satisfaction and fulfilment.
And that is probably what motivated my teachers too – a passion, an intrinsic driving force that had nothing to do with materialistic aspirations. I may not remember the facts and theories from lessons that my teachers taught in class. But what I do remember is the knowledge they imparted unknowingly, subtly, implicitly – by teaching me how to question accepted beliefs and ideologies; how to look at life, people and situations from different perspectives. They taught me values of perseverance, perfection, academic integrity and pluralism. They helped me to discover myself, to understand my shortcomings and work on my strengths. They transformed my outlook and made me the person I am today. I was indeed fortunate to have been blessed by some truly gifted and inspiring teachers, who set a very high benchmark that I cannot even aspire to reach half way.
But when I close my eyes, I see a dark tunnel stretching to infinity. And in it I see a little girl with a torch in one hand, and a slate in the other, calling out to Seeta, Geeta, Neeta and Meeta….