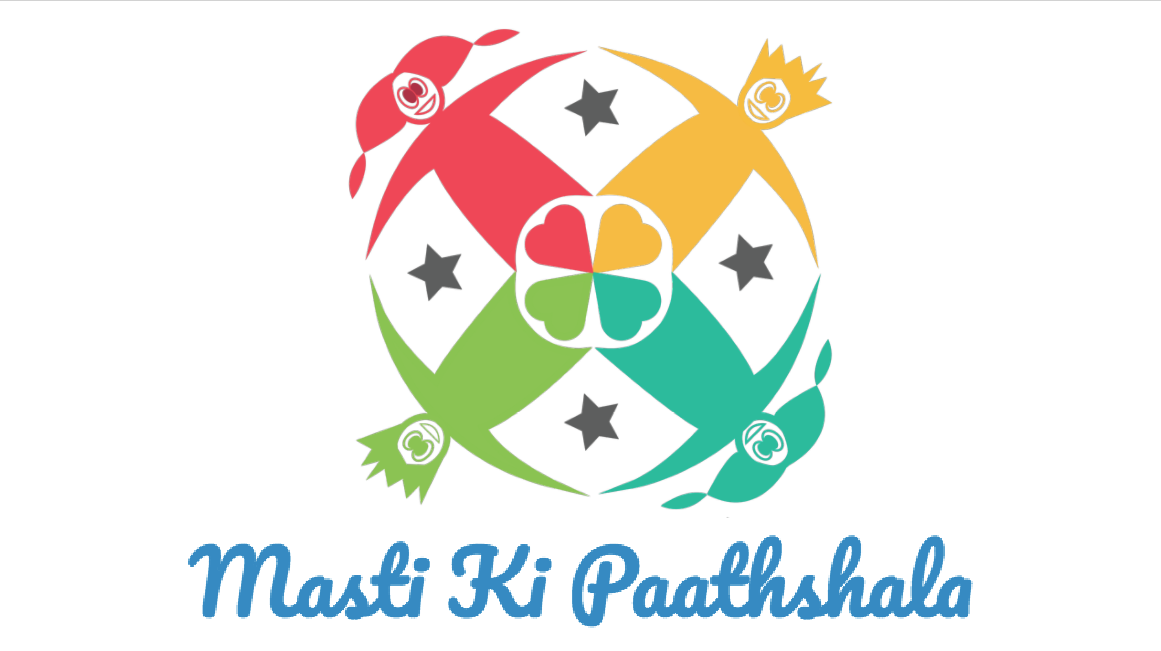 StoryMirror interviews Gautam Khandelwal about him and his venture. Here is what he has to say.
---
Ever heard of a 'drop out' teacher? Or even better a 'walkout' teacher? Well, that is what I am. In 2015, after 7 years of teaching in mainstream urban schools, I decided to call it quits. It was more than what I could take. For those who wish to read about why I walked out of the system, here is where you need to click:
https://medium.com/@gotu65/memoirs-of-a-drop-out-teacher-part-1-f56304dad7b7
https://medium.com/@gotu65/memoirs-of-a-drop-out-teacher-part-ii-f95564e52446
Before I go ahead, a bit of history would be in place.
I am a Chartered Accountant and an MBA by qualification but it is education that is my passion. I started my career with the (now failed) consulting major Arthur Andersen. At Andersen, I was a fish out of the water. There was something missing over there. One, I hated the cut-throat competitive world that existed out there. Besides, I did not see my work as something that could bring about revolutionary / transformative change in the larger society. And then, the killer cyclone in 1999 in Orissa happened, which killed about 10,000 people. That hastened my decision to leave the corporate world. I was not happy that while there were people dying out there, I was punching keys on my computer, sitting in a cosy air-conditioned office on the 11th Floor.
Gautam

In my view, education is something that can transform society. So I went school hopping in Jaipur and started working with the first school that accepted me. However, after working in schools for 7 years, I have now realised that schools are a crime against humanity and childhood in particular. Besides, I have always wanted to work with the poor in the least developed areas. However, it is simply due to inner fears and insecurities (which I now realise were put into my head in school) that I did not do this all these years.
So here I am, setting up 'Masti ki Paathshalas', in villages in the Alwar District of Rajasthan. Besides education, we intend to take up rural development in an integrated manner and therefore will also work on healthcare and livelihoods. In a nutshell, this is what our work would look like.
So what is this Masti ki Paathshala, which literally translates as 'school of fun'?
At school, I saw young children being bullied by teachers, who muzzled their voice at the very first instance of their authority being questioned. I saw children not being allowed to pursue their passions because some bureaucrat sitting in Delhi knew better about what each child in the country must study. Moreover, after extensive research on education, I am now convinced that children can be trusted to take care of their own learning needs. At school, I always heard teachers say that children are irresponsible. My answer to that is that children are never given responsibility so as to exhibit responsible behaviour.
Children by nature are playful. In fact, it is their 'job' to play. Free play tends to calm their body and mind. Besides, free play has a huge educational value that is often overlooked. Most, if not all, discoveries/inventions were made not in the classroom but when the inventor was in a playful state. So, Newton discovered gravity under an apple tree, Archimedes had his eureka moment in a bathtub and the Wright Brothers invented the aeroplane after seeing hot air rise. True learning can never happen in a pressure cooker. However, unfortunately, these days children are stressed, tensed and anxious, as they spend half the day in the school and the other half either at tuition centres or at home doing homework.
All this led to the thought of setting up democratic learning institutions where children 'call the shots', where the child is the boss. This led to the birth of Masti ki Paathshala 0001 in 2017 in a village called Agar, in the Alwar District of Rajasthan.
To decode that term, a democratic learning centre is a place where the children are in control. I believe that each child knows what is best for him/her and therefore should be allowed to schedule their day as they feel like it. Therefore, at Masti ki Paathshala, there is no curriculum and there are no tests and exams. So while Suraj may be engaged in filmmaking and maybe editing a video, Ashu could be doing nail art, while some other children may be watching a film, all at the same time. Children are free to do what they feel like doing all day long, which includes playing through the day. In fact, that is what a lot of children do. Having said so, there are some restrictions at the moment. However, as we progress, we would want these restrictions to be voted on by everyone and then either accepted or discarded.
Children walk in and walk out at all times of the day (and night). Until very recently, there were some children who would also sleep off at the learning centre. In a nutshell, the idea was to create a space which the children felt was their own and therefore took ownership of everything that happened there.
The above picture, I guess, says it all - boys and girls holding hands, laughing and having a lot of fun. The stars represent the 'star' we see each one of them as and the lovely future that awaits them. And finally, the hearts in the centre represent the kind of environment that we wish to build not just at Masti ki Paathshala, but across all our work.
Having said so, we are not yet fully democratic and a lot of decisions are still made (dictatorially) by the management, which for the time being includes only me. But surely, the intent is to make these Masti ki Paathshalas as role models of democracy. This, of course, would be a tough nut to crack given the highly autocratic structure in the village.
When we were designing Masti ki Paathshala (and to be honest, the design is ever evolving), we were confronted with various questions.
▪ Is Masti ki Paathshala only an educational organization or something beyond that?
▪ Is education only about K-12 or is it something more than that?
▪ Is our role as an organization only about the K-12 or is it also about ensuring that the rural folks get work at their doorstep, rather than be forced away into the city in search of work?
▪ Could Masti ki Paathshala be used for solving real-life problems that are faced by the rural folks?
▪ Is Masti ki Paathshala an educational organization or could we use education as a tool for broader rural development?
It is from questions like these that we found our raison d'etre, our core goals:
▪ Core Goal 1 - That the rural folks should be able to find work of their choice within the village itself.
▪ Core Goal 2 - That our work should promote community living.
If work could be found in the village itself, it would solve the twin problems of infrastructure bottlenecks in the cities and that of family distress (caused by forced migration) in the rural areas. Besides, it would put a stop to the erosion of social capital which was prevalent in our villages until very recently. Thus, Masti ki Paathshala is not really an educational organization but an organization that wishes to use education and healthcare as a tool for broader rural development.
We have started off with design and stitching of bags, pouches, laptop bags, cushion covers, curtains, etc. Not just will this generate employment but also empower the women, who find themselves right at the bottom of the food chain.
Due to this, our learning model has nothing to do with the memorisation of the ABCs but is focused towards solving real-life problems existing in the village. For instance, we will, in all likelihood, very soon embark on this Clean - Paint - Plant campaign.
As a part of this campaign, the children will do the following:
1. Clean the open drains. By the way, as part of the Swachh Agar Mission, which we launched last year, the children had cleaned the drains (and set up dustbins across the village) a few months back as well. However, since the drains are open, they have filled up again.


That's my 5-year-old cleaning open drains. What a proud father I am!!

2. Liaise with the local administration and have the open drains covered.
3. Set up dustbins across the village.
4. Run a communication campaign across the village, informing people about the following:
1. Segregation of waste at source.
2. Reduce - reuse - recycle.
3. Reduce/eliminate the use of polythene.
As a part of this communication campaign, the children could learn how to make short films, podcasts and also use their learnings from the photography workshops held in the past.
5. Distribute paper bags as an alternative to polythene.
6. We could possibly run an incentive scheme to promote more sustainable living.
7. Promote the use of organic plates, donas and earthen glasses (kullads) as an alternative to plastic. This could further give rise to livelihoods in the village. And this to me is a win-win situation.
8. In the 'Paint' segment, the idea is to beautify the village. We intend to do different forms of art outside each house which fall on the main road in the village. This could bring in colour into the relatively dull lives. Moreover, this will help us get a buy-in from the community in keeping the village clean. The children in the process will learn different forms of art.
9. Lastly, we intend to plant fruit-bearing trees all along a 9 kilometre stretch from the village to the nearby town of Pratapgarh.
This will have multiple benefits:
1. Develop community property in the form of trees on common land, which is right now lying unused.
2. Promote community living through this common resource in the village, which as mentioned above is one of our core goals.
3.Most importantly, this could have significant health benefits. Unfortunately, lifestyle diseases such as high blood pressure, diabetes, are slowly finding their way into rural areas. The problem further compounds itself due to the food habits. In the village, people mainly eat chapatis (carbohydrate) and milk products (carbohydrate, fat and protein). Because there is minimal consumption of fruits, vegetables and salads, there is a very limited intake of vitamins and minerals. As a result, the capability of the body to fight disease is that much lesser. Also, people tend to age rather quickly. With fruits readily available in the village, we would have at least solved the supply side of the problem. Of course, changing food habits could pose to be the bigger problem.
As with anything, there are plenty of obstacles. This exercise will require substantial Government and local support from the community. With rains having failed in the last 3 years, water is highly scarce in the village. So nurturing the trees will be a herculean task. Also, it will require a lot of funds. However, if we can pull this through, we will then scale this to a 25 kilometre stretch from Pratapgarh to Thanagazi, towns on either sides of the village. Besides the tangible benefits, this campaign could have significant benefits in rejuvenating the social capital, which is diminishing with every passing year.
All this will be done by the children themselves. As you can imagine, this model of learning, where the children themselves organise everything, is far more empowering than the teacher directed model, where they are mere recipients of knowledge. The children could take pride in solving problems that the adults could not solve. What a confidence booster this would be for the children!! Besides, in this model, learning is interdisciplinary and contextual, and without the use of any mental or physical violence. More so, the children learn by doing rather than learning just happening in the books.
Nature cure, I believe, is the most appropriate healthcare model, especially for rural India. Nature cure mainly needs mitti (earth), hawa (air) and paani (water), which are in abundance in rural areas and can be obtained almost free of cost. It does not need any external inputs such as the expensive pharmaceutical drugs. Thus, nature cure is a low cost, local solution to the healthcare needs of rural India. Besides, nature cure is highly effective and can easily be learnt by anyone which reduces the reliance on doctors and other medical staff.
The livelihoods just complement these 2 verticals very beautifully. It is the blood that provides the oxygen. The livelihoods projects would help generate employment in the village. With rains having failed in the last 3 years, it is the need of the hour to generate non-farm based livelihoods. Besides, it will provide the financial muscle to fund the learning centres and the nature cure hospitals. It is a dream to once again see the rural folks live together as a community, rather than be sucked into the capitalist world. This could happen if we can build an economic institution around which all life revolves. Also, in order to ensure that the respect and pride of the rural culture are restored, it is very important that rural communities are self-sufficient rather than live on Government largesse. For these reasons, our work on livelihoods is the key.
Work has been progressing very well. In fact, we are toying with the idea of setting up Masti ki Paathshala 0002 as early as in April 2018. We are hunting for land in the village so that we can set up the first nature cure hospital. The paperwork for the 'for profit' company is in progress. We hope to send the first shipment of goods in April 2018 to the USA, where Bodhi Digital, a technology company, is helping us market our goods. While I have been working without pay for more than 2 years, I have never felt a cash crunch as far as the operations are concerned. My heart goes out to my relatives and friends who have never disappointed me. We get volunteers from across the world. A special thanks to them for we just would not have been able to reach where we are today without their contribution. Many thanks to so many other people - lawyers, Chartered Accountants, etc, who have, so willingly and with such dedication, worked pro bono for us.
However, all this has not come without its challenges:
We operate in an area which till last year had man-eater leopards, which in fact, picked up 2 people from the very village where I am located. My colleague almost became the 3rd victim.
In some sense, I have put my future and the future of my children at stake (though I am convinced beyond doubt that things will work out), when I could easily have found a well-paying job. In fact, I had a very luxurious cosy job before I came here.
I have been working without pay for more than 2 years now, drawing on my savings at a very rapid pace.
Some elements in the local community curse us.
We have a very unconventional learning model, which will take time for acceptance from the adult community (by the way, the children love it, which I think is the best validation).
However, all this is manageable. The BIGGEST CHALLENGE is that I have 2 young kids who long for my presence, who long for my touch, who long for my hug; and that my heart cries when they 'beg' me to come back home. Without any inclination to give much detail, there is also a section of relatives who think that I am a "DISGRACE" on the family and that they feel "ASHAMED" because of me.

Thankfully, I have very supportive parents, family and wife, who have always told me to go chase the DREAM. It is the DREAM that keeps me going. The DREAM:
• Of a happy community.
• Of educated, wise, informed, literate people.
• Of reclaiming our glorious past.
• Of a 'rich' community.
• Of the village functioning as one family (which thanks to the advent of paper money is fast disappearing).
• Of people wanting to stay back in the village, and enjoy its salubrious environment.
• Of people wanting to work with their hands.
• Of people wanting to farm.
• Of raising my children on a farm.
• Of also making a lot of money, both for myself and for the communities that I serve.
So, we have set the ball rolling. Only time with tell how far the ball goes!
---
Web links:
https://www.facebook.com/mastikipaathshalalearningspaces/
https://twitter.com/mastikipshala
https://www.instagram.com/mastikipshala/