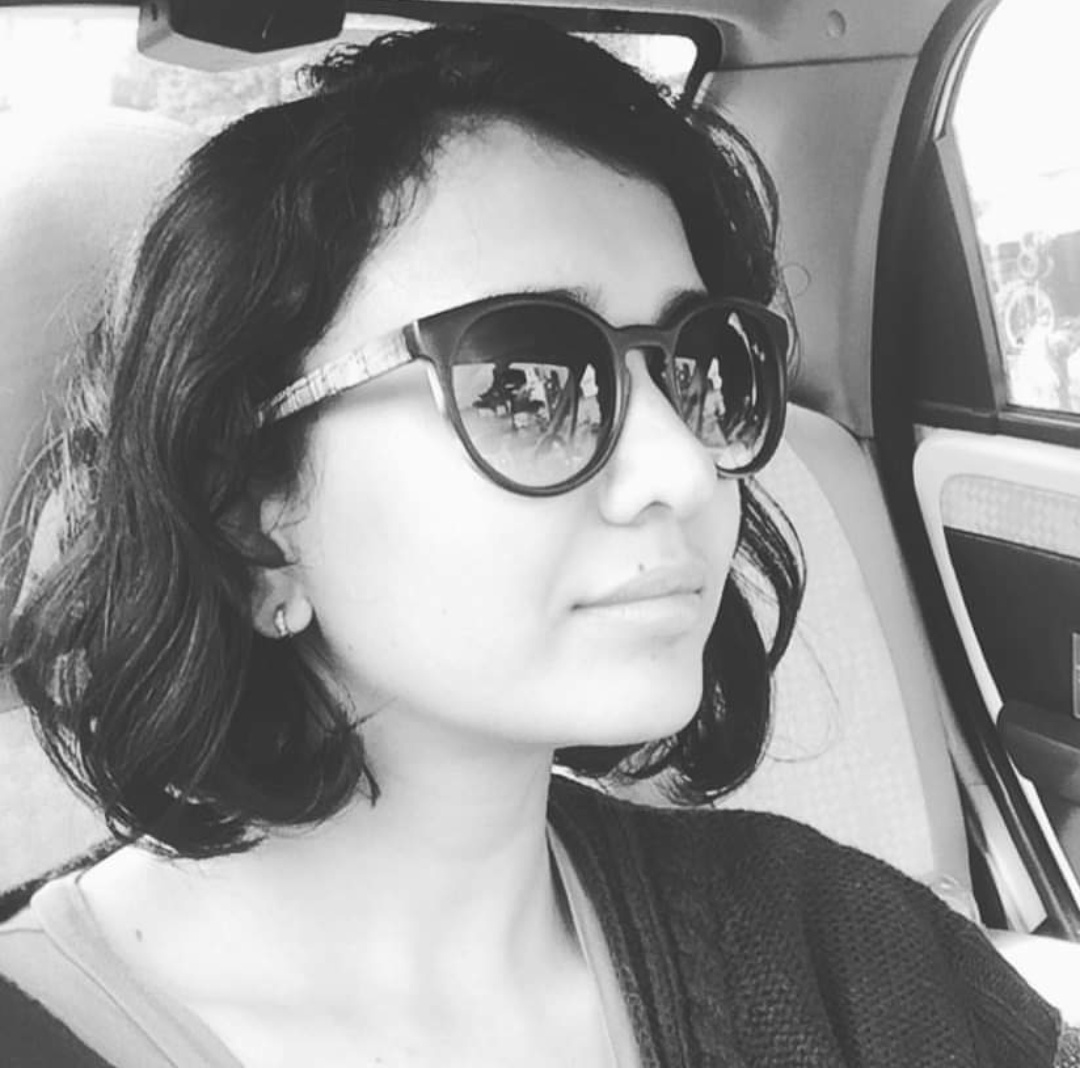 Q: Please give details about your initial education and forming years of life
A: I have done B. Pharm and MBA from NMIMS, Mumbai, with almost three years of corporate experience.
Q: How did you get interested in literature? What inspired you to write?
A: Writing was always my passion. The form of art which is closest to my heart. I stared writing poetry early 2017. The poets that inspired me and my poetry in Robert Frost and John Keats.
Q: What difficulties did you have to face with respect to literary work?
A: I feel the difficulty is managing time for writing. Creative writing needs time to develop. As Lisa See, an American writer and novelist says "Read a thousand books, and your words will flow like a river."
Q: What is your view about the present-day literary work?
A: Present-day literary is innovative, personal and straight forward and beautiful in its own way. But personally, I love the charm of the classics like 'DAFFODILS' by WILLIAM WORDSWORTH or 'THE ROAD NOT TAKEN' by ROBERT FROST
Q: Do you think that the emergence of digital and social media has given a new opportunity to creative writers?
A: Yes, I'm a blogger which helps in showcasing my work globally and get feedback and comments from the strangers across the globe are motivating me to keep writing. So yes, social media gives an opportunity to share my work as well as learn from others.
Q: Please tell us something about your literary work
A: I write poems and prose about love and life usually with ciphers, this is the writing style which I am learning and interested to grow with. I draw inspiration from nature, the books I read, places I visit and people in meet. Proses I usually characterize by the use of full sentences and paragraphs that tend to proceed uninterrupted in a linear fashion until they are complete to give description to develop concrete, complete ideas, aiming to leave the reader with his own interpretation of it.
Whereas poetry, on the other hand, I write in nonlinear fashion, using fragments of thoughts, feelings, and images to convey a certain message to the readers aiming to generate feelings which I hold while writing. Like smiling together with the reader or crying with the pain that the poetry holds.
Q: What was your first literary work and how was it published?
A: I started my journey initially with articles related to real life events or current events, which grew into short stories and novels. But I truly find myself now as a poet. I enjoy getting lost in time when I'm writing, liking living in a completely different universe.
My poems are published in WordPress and StoryMirror.
Q: How many ways literature can contribute to society in future?
A: Literary works serve as a food for thought and encourage imagination and creativity. Exposing oneself to good literary works, is equivalent to providing one with the finest of educational opportunities. On the other hand, the lack of exposure to good literature is equal to depriving oneself from the opportunity to grow. Literature allows you to understand and experience systems of living and other worlds. We get a view of the inside looking out, a personal view and insight into the minds and reasoning of someone else. We can learn, understand, and appreciate it; and that how society can grow.
Q: Where do you see yourself after 5 years in the literary world?
A: In 5 years, I see myself to be a more matured writer with my few poetry books published. And to be growing in people's heart.
Q: What ways would you suggest to build a community for poets?
A: Develop a place where poets can share there works and get feedbacks from fellow like minded poets. This will not only give more opportunity to grow but also to learn from each other, like a writer's club.
Q: What message would you like to give to aspiring new writers?
A: Follow your heart, take risk, and have courage to take the road least traveled.
Q: How was your experience of writing on StoryMirror?
A: It is a very good platform for both readers and writers. Writers get a platform to share their work and get recognition for it whereas readers get good content to read and learn.
Q: Would you like to say something about StoryMirror?
A: Keep going strong. Wish you all the success as your success is your writers' success.
Here is the link to read my content https://storymirror.com/profile/4hkaj7vg/shrestha-mukherjee/poems