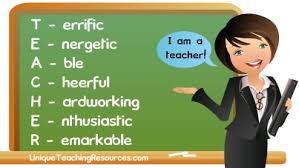 Incident where students learnt hospitality from their teacher
This incident occurred in a co-educational school.A few students of class eighth,ninth and tenth were chosen to represent their school in a debate competition which was being held in another school.It was an outstation competition and the children had to stay there for two days.Two teachers had accompanied them .Due to inclement weather t they had to drive slowly,with the result they reached late.They knew they wouldn't get food at the venue, so the teachers pooled their own money and took the children to a good hotel.The children were allowed to eat whatever they wished and the students felt happy and thankful to their teachers.They learnt a lesson in hospitality.
Incidents where students learnt generosity from their teachers-
This incident took place when I was studying in a convent school.We studied in the English medium and students coming from the poor strata were admitted to the Hindi medium.A peon's child was doing well ,so he was sent to the English medium.The child was promising and wanted to learn English.We were in class five .But there was only one hitch ,his father being poor was finding it difficult to educate him in our school.Our class teacher a kind hearted lady, decided to pay for his education. We learnt our first lesson in generosity.
This incident took place in a primary school.The students of class fourth were standing in the open for the morning assembly.During the assembly a child became unconscious and started foaming at the mouth.The young class teacher with her quick thinking took the help of a ayah and carried the child to the nearby hospital.Got the child admitted with her money,informed his parents and stayed with him till the parents reached the hospital.
This incident took place in a convent school.The students of class tenth were busy with their lessons, their class teacher broke the sad news that the old school gardener had passed away.The poor family had no one to support them and they might resort to begging.She decided to help the family by asking the students to adopt the family.She was the first to provide financial help and soon the students followed her example by giving the family clothes,vessels,grocery etc.A big lesson learnt.