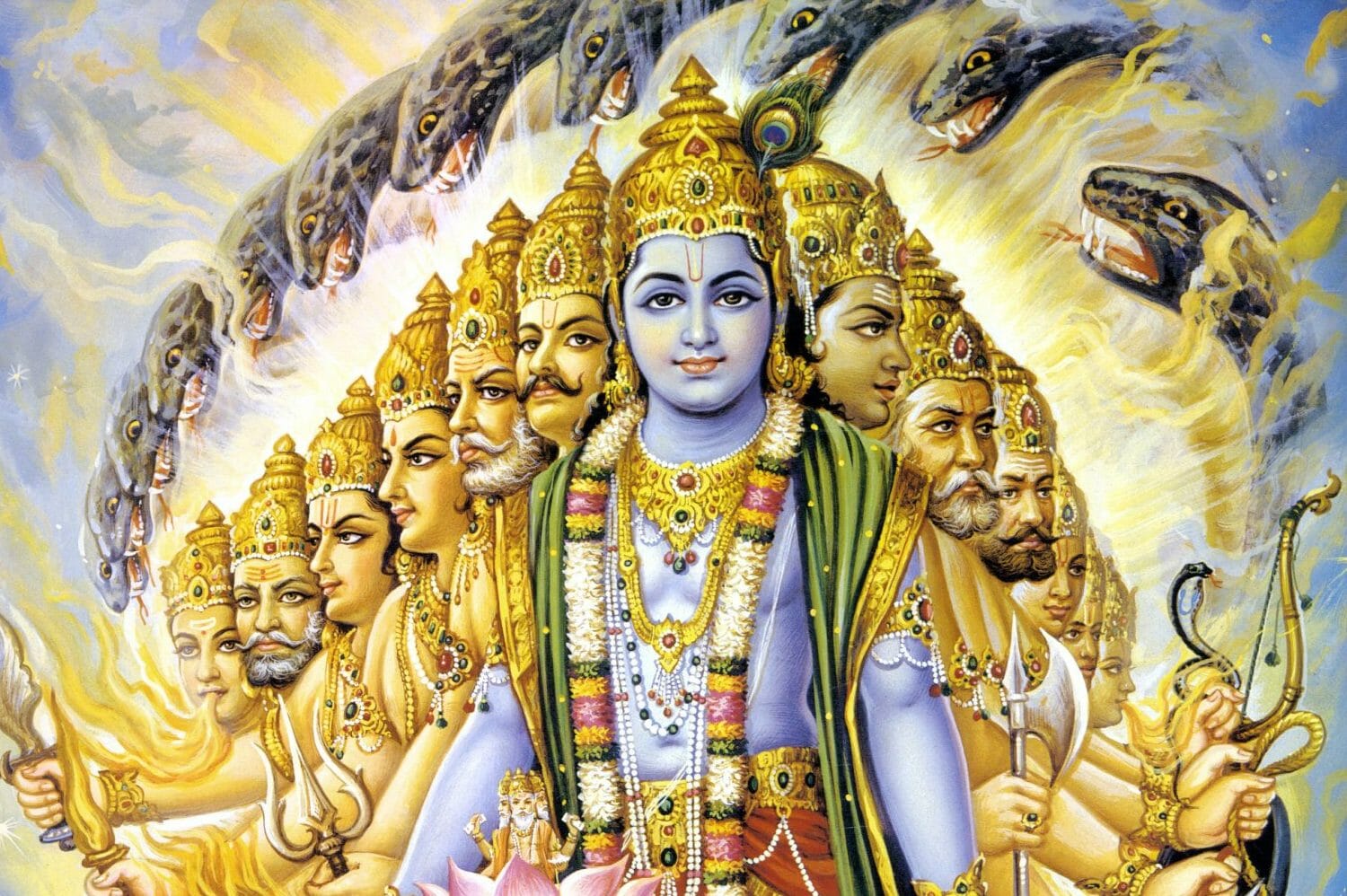 Be Spontaneous - In Gita Verse 1.23 Let me see those who have come here to fight, wishing to please the evil-minded son of Dhṛtarāṣṭra.
Arjuna is now becoming very specific. After Kauravas responded to Grandfather's conch shell, he understood that it's not just war between two parties or brothers. But war between many. Each one from Kaurava side is going to attack differently. As Duryodhana gave free hand to everyone for their individual revenge. Now when there are a group of people going to attack as individuals for their personal revenge every moment new planning and strategy is required . Everything will depend on how each individual will begin to attack simultaneously and who would be targeted.
It was a big challenge for a war without enmity but needs moment to moment planning, preparation, response etc . During such moment only one thing would help - Self-Consciousness, Self-Alertness, Watching, which opens the door for Spontaneity.
Is spontaneity compatible with watching?
Buddha certainly says: Don't just do something — stand there! But that is only the beginning of the pilgrimage, not the end. When you have learned how to stand, when you have learned how to be utterly silent, unmoving, undisturbed, when you know how to just sit…sitting silently, doing nothing, the spring comes and the grass grows by itself. But the grass grows, remember!
Action does not disappear: the grass grows by itself. The Buddha does not become inactive; great action happens through him, although there is no doer anymore. The doer disappears, the doing continues. And when there is no doer, the doing is spontaneous; it cannot be otherwise. It is the doer that does not allow spontaneity.
The doer means the ego, the ego means the past. When you act, you are always acting through the past, you are acting out of experience that you have accumulated, you are acting out of the conclusions that you have arrived at in the past. How can you be spontaneous? The past dominates, and because of the past you cannot even see the present. Your eyes are so full of the past, the smoke of the past is so much, that seeing is impossible. You cannot see! You are almost completely blind — blind because of the smoke, blind because of the past conclusions, blind because of knowledge.
Decision by Duryodhana that everyone can fight individually, in that condition unless Pandava become Non-Doer only then there would be some hope of delivering their assignment to Universe.
The knowledgeable man is the most blind man in the world. Because he functions out of his knowledge, he does not see what the case is. He simply goes on functioning mechanically. He has learned something; it has become a ready-made mechanism in him…he acts out of it.
You watch, you are utterly quiet and silent. You see what the situation is, and out of that seeing you respond. The man of awareness responds, he is responsible — literally! He is responsive, he does not react. His action is born out of his awareness, not out of your manipulation; that is the difference. Watching is the beginning of spontaneity; spontaneity is the fulfillment of watching.
The real man of understanding acts — acts tremendously, acts totally, but he acts in the moment, out of his consciousness. He is like a mirror. The ordinary man, the unconscious man, is not like a mirror, he is like a photo plate. What is the difference between a mirror and a photo plate? A photo plate, once exposed, becomes useless. It receives the impression, becomes impressed by it — it carries the picture. But remember, the picture is not reality — the reality goes on growing. You can go into the garden and you can take a picture of a rosebush. Tomorrow the picture will be the same, the day after tomorrow the picture will also be the same. Go again and see the rosebush: it is no longer the same. The roses have gone, or new roses have arrived. A thousand and one things have happened.
The photo plate is never true to life. Even if your photo is taken right now, by the time the photographer has taken it out of the camera, you are no longer the same! Much water has already gone down the Ganges. You have grown, changed, you have become older. Maybe only one minute has passed, but one minute can be a great thing — you may be dead! Just one minute before you were alive; after one minute, you may be dead. The picture will never die.
But in the mirror, if you are alive, you are alive; if you are dead, you are dead.
Buddha says: Learn sitting silently — become a mirror. Silence makes a mirror out of your consciousness, and then you function moment to moment. You reflect life. You don't carry an album within your head. Then your eyes are clear and innocent, you have clarity, you have vision, and you are never untrue to life.
This is authentic living.
If you live authentically, you are Spontaneous. Arjuna when he says that I want to see everyone, who desires to fight - he meant that he wanted to watch again. He was not anxious for the war but whether he was watchful regarding everything or not? If anything is missed by him? He was checking himself. His this act was from No Doer. His body was vehicle of Universe. When your body is vehicle of Universe, you are Spontaneous.