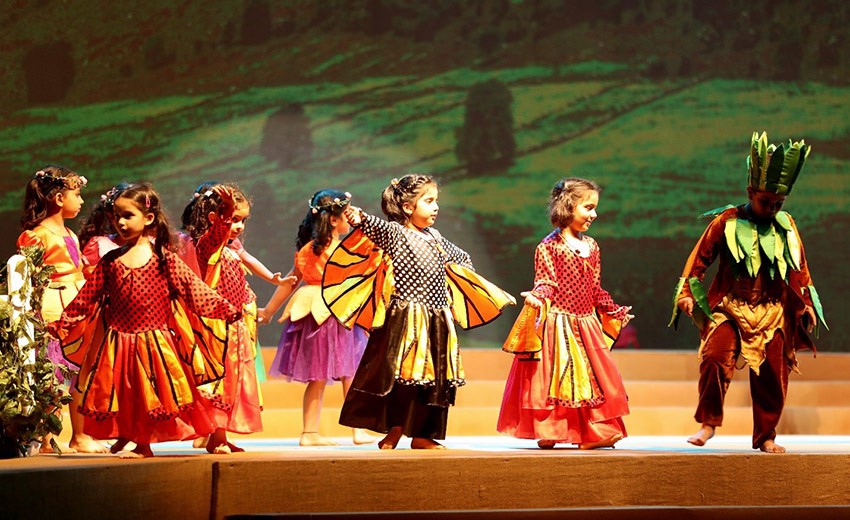 Annual Day outlines an essential part of our school doings. It is an event of carnival, felicitation, meal, and celebration when students extant not only their delightful acts but also take honours for their curricular and co-curricular accomplishments.
The annual cultural day is an especially important day for all conservatories. The students get fortuitous to show their aptitudes in front of a big addresses. The Annual Day of our school was held in the month of December. The Army Base Commandant was the chief visitor for the evening.
The School auditorium had been equipped for the event. It was adorned with flowers of paper. It beheld very attractively. The chief guest appeared on time and took his seat. He was greeted with a bunch of flowers offered by two nursery broods.
The social show started with a comfy song and a performer song. The first performance was offered by the nursery and K.G. pupils. They were outfitted up as flowers and stared very good-looking. They frolicked all around the stage deprived of making a single fault. Everyone applauded deafeningly. There was a quick Bengali dance worth by a very gifted girl from our school. There were roughly solo and cluster songs and ballets after that.
Two Hindi and English satires were frolicked too. The Hindi drama was a comedy, though the English one was based on Shakespeare's sonnet. Both were esteemed. We also had a simulating act and magical show vacant by two boys.
All the parents and additional guests liked the whole twilight. It was a well-organised display. We felt incredibly happy when we overheard the loud applause. The Chief guest emanated on the stage and presented some prizes. He admired our school and its scholars very much.
Our conservatory principal gave a petite history of the school and speak out the annual tale. She also gave a volt of appreciations to the chief guest and all the additional guests. Lastly, the National Anthem was crooned, and the school Annual Day arose to an end. We relished it very much.