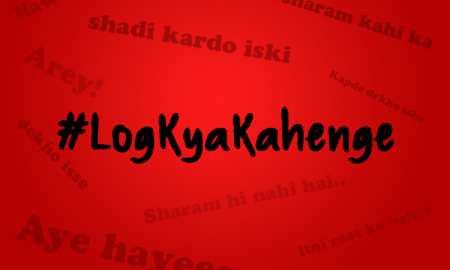 I paid, I own
"Yet another dowry death- 28-year-old woman allegedly beaten, strangled and burned to death."
Talking about the already dragged out, but still, in fashion, one of the oldest tradition we are preserving. The system of dowry. It's not about finding a perfect soulmate and considering marriage as a pure bond. It has turned into finding a perfect buyer for the grooms in the market.
As from the side of, the brides it is a perfect question, that when it is all about money and not the person anymore then even after paying the price why they are still treated as the maids. They paid the price and now it's them who owns it too. After a long war on this, women are still found begging for their lives.
If you're a woman in India, you know that life isn't smooth. Males get to experience more advantages than you only because they were bestowed with a dissimilar sex organ. Whereas you are asked to be back at home as soon as it get's dark (because "log kya kahenge"), get married before the age of 25, be polite, say no to drinking and smoking, and basically, be as Sushil and sanskaari as you can.
Maybe its high time for rebels to show themselves.
They are still the headlines for being burned to death and for what, money. Girls prefer committing suicide rather than seeing their parents begging and then settling on some price just to get them married to some man who just can't see through that money bag.
To the weirdest part I still see parents saving money, not for education but surely for filling dowry demands and why not, no one is ashamed before saying "chalo Kuch lene dene ki baat kare?"
This dowry is like cancer to the society, with the patients who don't even know about their disease. So here are some benefits you get to enjoy after buying a perfect groom.
1.Stay at home and do nothing.
What else you expect after marrying a man who supports money bag more than values. He will not want you to go out and work, not his fault entirely. You will become smart, experienced and open-minded unnecessarily. He is just saving you.
2.Forget about your choice of clothing. Sanskaar man!!
So, after buying a groom here is another benefit on its way. A man who supports the illegal and covers it by saying "Its not dowry, they are gifts and of course not for me for their daughter." You expect him to respect your choices and be like live the way you want to. Well, you are daydreaming, night dreaming ah! Simply dreaming.
3.Embrace violence. Cause adjustment is the key to a happy married life.
A good wife is one who can adjust to her new home. And hey! You asked for it. When you were fulfilling his ugly demands of dowry, you were actually giving his wrong an entry and losing your right to say anything, cause you didn't stop him on the first step he is entitled to come drunk and when you frustrate him, he can slap you across your face right away. Because you gave wrong an entry even raping you every night, treating you like a doormat and then someday just using you let his anger out. Don't blame others, they are men and they can never be wrong. Right society?
4.Just shut up. No one likes a woman with an opinion.
So, when it's about giving your opinion on anything just don't. Don't you know how scary it is to see a woman with opinions? Moreover, you didn't give your opinion in front of your own parents when they were buying you your life partner like it's your new doll. So why now? Ladies, ladies. What's this new obsession with being brave and speaking out? Remember, you are a woman. Who gave you the right to exercise your brain? Your emotions don't allow you to think. Your periods screw your rationality. Your femininity lies in your silence. You are more needed when you shut up. Your opinions are not important to anyone. You must conquer them and never let people know what you consider. Imagine that, a woman with an opinion. The shortest horror story!!
So here were some of the basic benefits when you pay for you groom and then finally try and own it too. These are the perks of dowry.
Happy marriages!!