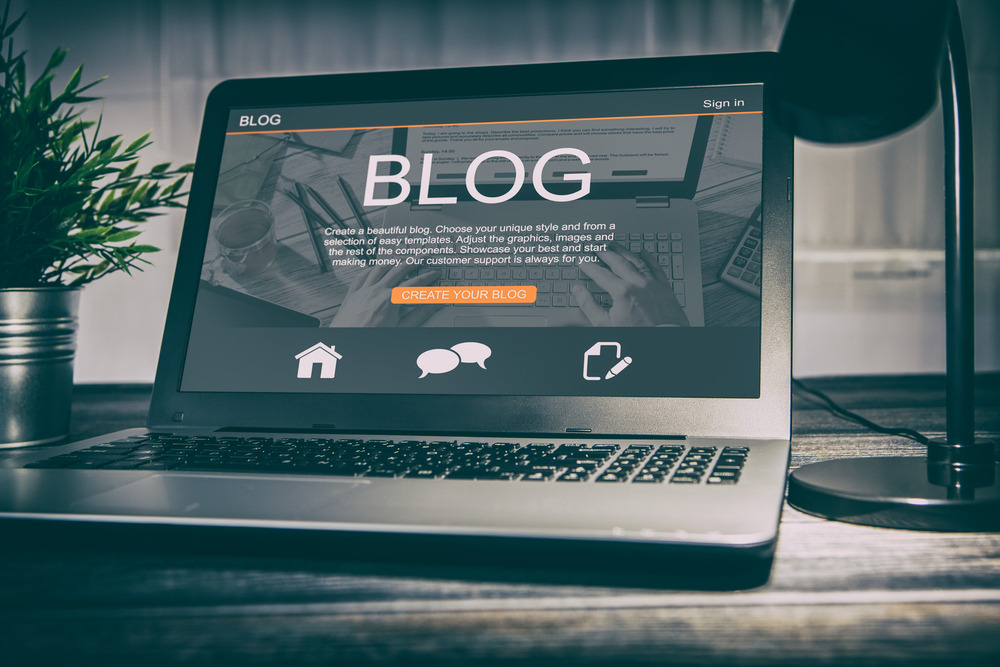 Do you regularly update the blog section of your law firm's website but are still not generating good results? Then you are on the correct path but are not using the right approach. Simply fresh content is not enough and it must be aligned with your target audience's preferences and requirements. It is essential that a blogging strategy for law firms is planned before starting the entire content marketing initiative. This can help attorneys in building a strong reputation as well as attracting quality leads with great potential to convert. A blog is an integral part of any law firm internet marketing plan but it needs to be nurtured carefully for improving its productivity. Here are a few tips to create a powerful blogging approach for legal websites.
1. Identify The Major Questions Being Asked By The Target Audience
A major reason that a blog does not provide expected results despite being regularly updated is the content is not answering the questions asked by the target audience. Research to find out the kind of questions being asked by potential clients on the internet. Do not forget to factor in your location while analyzing search queries. In case, you practice divorce law in Florida, then it will make sense to target the users who are interested in that state's marriage dissolution process.
2. Create A Content Plan By Choosing Pillar And Cluster Topics
Once you have identified the key questions that must be answered, it is time to plan your content strategy. One of the main objectives of publishing blogs is to build up your image as a thought leader in your practice area. This is possible only if you provide extensive and detailed information on the key subjects. This can be done by identifying the pillar and cluster topics for your strategy. A content pillar is a substantive topic that can be broken down into various sub-topics. For instance, an intellectual property lawyer can write about IP law types like copyrights, patents, and trademarks. Then she can shed light on the manner of securing IP rights in her geographical location. She can also post material about the hazards associated with inefficient IP protection.
3. Define A Schedule For Publishing
In order to engage your audiences, you need to publish content on a regular basis. You need to define a schedule for posting your material. A regular flow of high-value informative content will keep people interested and they will return again and again in search of more matter. This will not only boost the traffic of your interface but also help in generating more leads. It is essential that you post fresh material at least two-three times a week. This will also help in improving the online visibility for your website. Creating a schedule is vital for the successful implementation of blogging and marketing for attorneys and law firms. It will help you know when the write-ups must be ready and ensure that you post them on time.
4. Create Content In Easy To Understand Language
Another important point that attorneys must remember while creating content is that they must use simple language. It is common for lawyers to use legal jargon while explaining a topic but this can prevent general people from understanding the subject. Try to limit the use of jargon and include examples so that readers get your point easily. Remember explaining a complex subject in simple terms will help in creating your image as that of a knowledgeable and dependable professional.
5. Do Not Forget About Search Engine Optimization
It is important to write for human users but at the same time, it is equally vital that you include terms that help search engines understand the context of your content. Make sure that all the write-ups are optimized with the keywords that you are targeting. The terms must be included in a natural manner into the material that must not impede a reader's flow. Try to target at least one main term in each post and include its variations at different places. Promote your content on other platforms like social media so that more and more people know about it.
6.Cross-link Related Posts To Boost Engagement
You must cross-link your posts o boost visitors' engagement. Let's go back to the example of the IP lawyer. Someone who is interested in trademarks may also want to know the legal remedies for its infringement. In case, you have posted an article that deals with the subject then include a link to the post in the article. This will help the user in getting more information and will also increase the time spent by him/ her on your interface. The longer people stay on your website, the more likely they are to use your services or recommend it to others.
Conclusion
Most attorneys are aware of the importance of good content but they hardly build a plan for leveraging it. They can use the ideas discussed here to create a powerful blogging strategy for law firms and reap rich rewards.
Author Bio
Sophia is an marketing expert & web designer working at Conroy Creative Counsel-law firm seo company in USA. She has a passion of creative and technical writing and always lookout for learning something new.