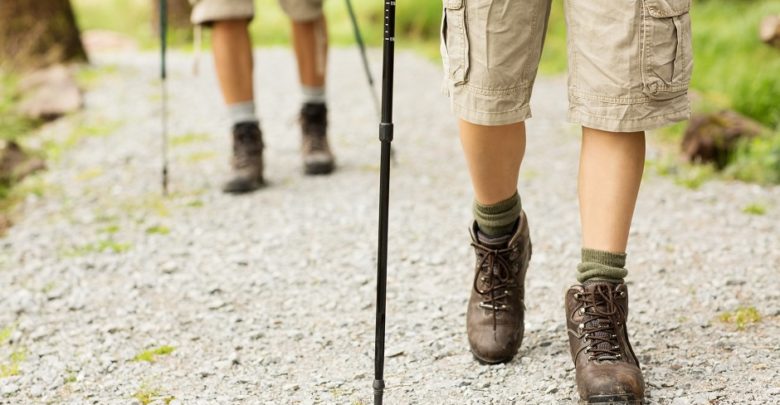 Apart from many physical benefits, trekking also helps you in improving the mental as well as psychological health. To know more read the following article.
In the last few years trekking in India has witnessed a huge surge in its popularity. And this led to the importance of distinct trekking tours in India such as trekking in Ladakh, Triund, Parashar Lake, etc.
Though people have been following it as a trend there are multiple health benefits associated with it as well. It is easy to guess the physical benefits that include improved heart health, effective breathing, stamina, strength, etc. But there are psychological and mental benefits as well that boosts the self-confidence of an individual.
Let's examine how trekking boost self-confidence:
Relieves stress: Hectic meetings, deadlines, performance, etc. all these burden the mind with stress which is the source of various health issues. Trekking, on the other hand, distracts the mind from a chaotic lifestyle and gives you space to breathe. For example, trekking in Nepal in amidst of the Himalayas helps you forget the stress and allures you towards the beauty of mountains. This releases endorphins responsible for relieving stress in the body and mind and ultimately makes you happy.
Improves outlook: Negativity, unwillingness, anxiety, etc. often blocks the mind and doesn't let you focus on the work. Whereas, trekking gives you the opportunity to drift these negativities away and focus on the necessary things. You may be trekking in hills, valleys, beaches, forests, etc. it helps you focus on the details of the environment which changes your outlook. It replaces negativity with positivity and feeds energy to the mind and body.
Detoxifies digitally: Being digitally active all the time is another way that blocks the thinking capability of the mind and affects the nervous system. Going on a trek helps you detoxify digitally. It reconnects you with nature and brings awareness to the mind as well as body. This enhances the performance at work, communication skills and teaches compassion towards self and others.
Strategic planning: Trekking is the most uncertain experience therefore it introduces you to the challenges that may come in the way. It helps you understand the challenges that may come, how to combat and ultimately win over them. As you gain experience, it helps you plan strategically for the trek as well as for life. Moreover, it helps in building managerial skills such as leadership, strategy management, resource planning, etc. To challenge your managerial skills trekking in Ladakh is the best trek route in India.
Builds social circle: There can be a possibility that you are good at work but shy to build relations at work. Trekking helps you connect with people from around the globe to share thoughts and express yourself. You may either trek alone and be friends with a bunch of unknown trekkers and make connections for life. You may also trek with your colleagues, friends, family, etc. You will be benefited either way.
Develops spirituality: Not many people can remember the last time they peek into their spiritual souls. The struggle between your personal and social life restricts you for the same. But if you are trekking in India, it isn't that difficult to connect with the spiritual self. The river bank of the holy river Ganga, temples in India, trekking to the religious destinations helps you discover the spiritual self.
Enhances efficiency: Since stress is relieved, the outlook is improved, digitally detoxified, strategic planning is improved, etc. All these eventually have positive effects on performance at work. Trekking helps you focus and concentrate on things for longer, sharpen your abilities and skills and helps you rediscover yourself. This enhances efficiency at work or at home.
All the above-mentioned reasons shape the overall personality of an individual and hence, boost the self-confidence.