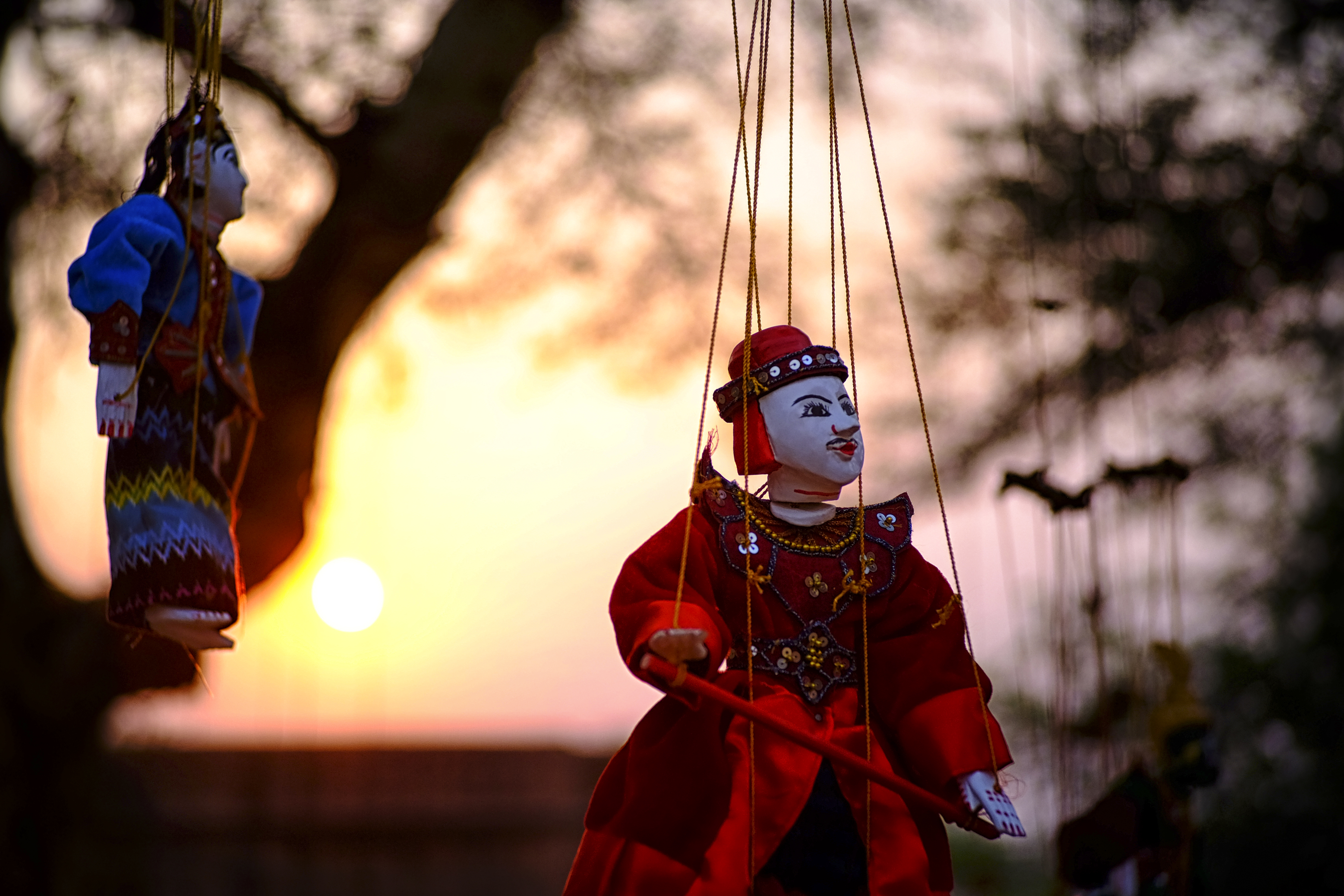 What a beautiful life it was without the virtual reality headaches. Babloo with Golu calling Titu and Monu with other friends were rushing to the nearby fields to play cricket, volleyball, football, gilli danda and kabaddi. They were even so fond of sack race, cycling, hide and seek and a number of other exciting games not only to keep them entertained but also to stay fit and fine. Then, Babloo, Golu, and Titu were growing up playing various outdoor games, the games which need sharp mind, attention, keen intellect and alertness. They were also doing best in their studies and pursuing good careers. It is true that they didn't know the magic of the computer and internet. If they were given such facility, nobody would have beaten them. Here, what I want to highlight that yes they were lacking a facility, but still, they were the go-getters, the trendsetters. With the advent of computer and internet life changed hugely. Nowadays, kids are 'internet-babies' and youth are 'puppets' in the hands of the internet. I don't dare to say anything against internet and it has a lot of contribution to our life. If our life is getting better and better, it is only because of the internet. But as we know "too much of everything is bad", we should have control over its use. Along with free internet data available, not only youths but most of the people are getting addicted to the internet and social media. Kids cannot stay away from online games, cartoon videos and new varieties of apps are also coming up which fascinates the young minds.
Social media is gaining huge popularity day by day. It's indeed a great idea to stay connected to friends, family, admirers, and well-wishers. Personally, I feel it's a great platform to expand your knowledge and information base. It connects you to a group of like-minded people, using it we grow our business, increase our fan followers. We also get to know about day to day happenings. But, the excess use of social media leads to frustrations also. There is a kind of virtual competition going on. People are busy showing off that they can afford to visit foreign countries, can go to expensive hotels and can enjoy the most exotic holiday trips and at the same time busy uploading picture, to make others feel that "yes, I can afford and I am living such a lavish lifestyle." Those people, who really can't afford, feel sad and broken and it also makes them feel low. It gives them a chance to curse their destiny; it creates and spreads jealousy and narcissism among people. If we post something on social media then we expect more likes and comments and if there are more likes we feel like winners, if fewer likes and comments feel like losers. Somehow, it disturbs our mental peace. Yes, I have seen many teenagers struggling to get more likes, comments, and shares. After the addition of love, wow like emoticon buttons, there is competition to get more loves, wows. Is it a real life? We forget that this is not the taste of a real life.
As per my observations on social media behavior I found there are a few types of social media users which can be divided into the following groups;
Group-1 (The smart users): These types of people always love to give likes or comments if you look beautiful, smart, if you post pictures of your exotic holiday trips, get good jobs in big companies. Let me say, this is the reason you get more friends and it can also be the reason for losing some friends as they can't see you going, growing, or happy.
Group-2 (The Genuine users): There are some people who always give likes and comments from their hearts being yours true and genuine admirers and they never hurt you. They can be the biggest supporters and friends.
Group-3 (The Deliberate users): Some are there who prefer to give likes, loves, wows and comments as they expect you to do the same and it's their sweet strategy to get more likes in return. They can be described as sweet "Like collectors & counters".
Group-4 (The Snobs): Some users are there who give likes and comments only when they find and think, "Oh, yes…this guy is of my level". Otherwise, they don't care.
Group-5 (The Moody users): There is a type of moody users group. They are so moody in this matter and you can't predict when you are going to get likes and comments from them.
Group-6 (The Silent users): Another group of users is there who never give likes or comments and don't bother even if you don't give comments on their posts.
Group-7 (The Jealous users): Some people knowingly avoid you only because "it is you" and they feel jealous of your followers, friends and the more likes and comments you get the more it makes them upset.
Group-8 (The Selfish users): The selfish users are the true bargaining kind of people, "If you give likes, I will give likes, if you don't, I won't". However, they start liking your posts like 'your one and only friend' and beautiful comments to make win your hearts. But, if they don't get return likes or comments they just stop there.
Group-9 (The Go with the flow users): Go with the flow users are very diplomatic. They give comments, likes, loves on your posts, pictures only when see and find your mutual friends giving you likes, loves, wows, then they can't tolerate and even if they don't like they give it only to go with the flow.
Group-10 (The Game watchers): Last but not the least, the 'Game watchers' love to watch the game till the end. They just pause a bit, then wait and watch how your posts are performing in the 'Like & Comments Game'. If your posts get more likes n comments then they decide to throw likes.
The story doesn't end here. Many people are opening fake accounts and flirt with girls and start chatting with them. As everything has its pros and cons even social media has its own advantages and disadvantages. It is undoubtedly the biggest source of communication, interaction, entertainment or infotainment. It is used in a wrong way causing major issues. Cyberbullying, hurting each other and insulting people are very common these days. Teens are completely trapped by the momentary bliss social media gives. We are celebrating festivals, important days and throwing parties being obsessed with posting pictures and giving status updates by forgetting the actual purpose of the event. In this entire process, we people are getting puppets in the hands of technology and social media. It controls our emotions, it gives us pleasure, and our life is controlled by how many likes, loves, and wows we get. It is also creating frustrations among the youths as they see their friend going ahead, achieving success, going on foreign trips, spending holidays in posh hotels, buying luxurious cars and houses and they can't do it. It makes them feel low and bad about themselves and their positions. But, they must understand that "all that glitters is not gold" and people do it only to show others. In the name of social media, we forget the actual relationships because we are so busy with this 'virtual friendship'. As per a new study, we now spend more time on our smartphones than with our partner. While at home, we too remain busy with our smartphones, updating our status on social media and it's like as if a puppet show is going on and we are the puppets in the hands of social media.
Hence, we must understand the pros and cons of social media and it should be used to make our lives better not bitter. We should not be addicted to it. There are a lot of benefits from using these platforms. We can follow the news, can read good articles, and can keep in touch with friends and family who may be physically far away. But sometimes, we should take a break from it, just put the windows down, enjoy the fresh air, breathe, read some good books, do gardening, go for a walk, spend time with family & friends, play some outdoor games and do some charity work and it will give you the real pleasure of being with the real people.