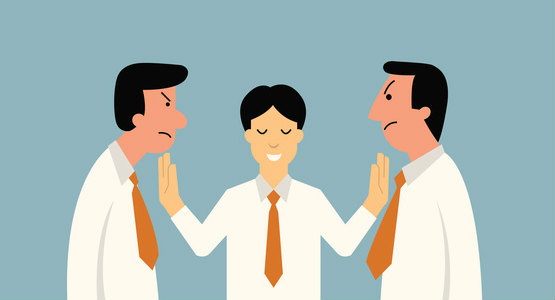 Conflict in any environment, situation or setting can be frustrating. Everyone wishes to live in a world of complete peace, agreement and compliance but unfortunately, it never happens. Whether they like it or not but people have to face conflict situations at their workplace. No matter how much they want to avoid, it creeps out before they even get a sniff of it either with the fellow employees and customers. That' why it is necessary to learn how to approach the conflict and resolve it.
Students who are pursuing a degree in business management need to understand that resolving conflicts are necessary for business success. They can also acquire conflict management assignment help from the experts to understand that different conflict styles for different personalities.
What is Conflict Management?
As mentioned in our previous blog "Resolve Conflicts in the Workplace with these Effective Management Strategies" conflict management refers to the process of handling and resolving disputes among two or more parties. The foremost objective of conflict management is to minimize the negative effects of the conflict and eventually convince parties to come to the mutual agreement. If implemented properly, successful conflict management can result in a beneficial outcome that is approved by both parties.
What are the Different Personalities You can Face at the Workplace?
Work is like a life where you meet people that may come from different backgrounds, having different personalities, temperaments, and dispositions. But work is kind of different from life as you cannot simply walk away when someone having the different personalities crosses the path with you. As you spend one-third part of your life at the workplace so, learning how to deal with different personalities can help you to stay happier at the workplace.
Hire make my assignment help to know more about different personalities in the workplace.
What are the Conflict Management Personality Types?
In the famous book "Introduction to Type and Conflict" writer, Damian Killen and Danica Murphy explained the different conflict management styles that go well with the different personality types.
What you can learn from their theory is that the last two letters of someone's personality indicate their specific conflict management strategy. Moreover, the third letter defines how you would make the decision.
Thinking vs. Feeling
People who spend more timing thinking before taking a decision can easily understand all the opinions of both parties and can come up with the solutions and are firm while taking a stance and analyses the situations properly.
Those who can understand and empathize with other situations can develop solutions for success, growth and would rather bring the change than changing people. Such believe in accepting and appreciating the opinions of the parties.
Judging vs. Perceiving
Those who are the subject of judging often take decisions based on pre-defined standards, take some time out to think about the decision and have a clear idea about the possible outcome and don't want someone to bring the conflict once resolved.
Those who are the subject of perceiving believe on facts, check assumptions, consider negotiation and seek the mediator to reduce the negative results and establish harmony.
An individual working in an organization often have one of these four combinations and management has to follow different conflict management styles to handle conflict between different employees of the organization. Students who are writing an assignment on the conflict management can hire help with assignment online from experts.