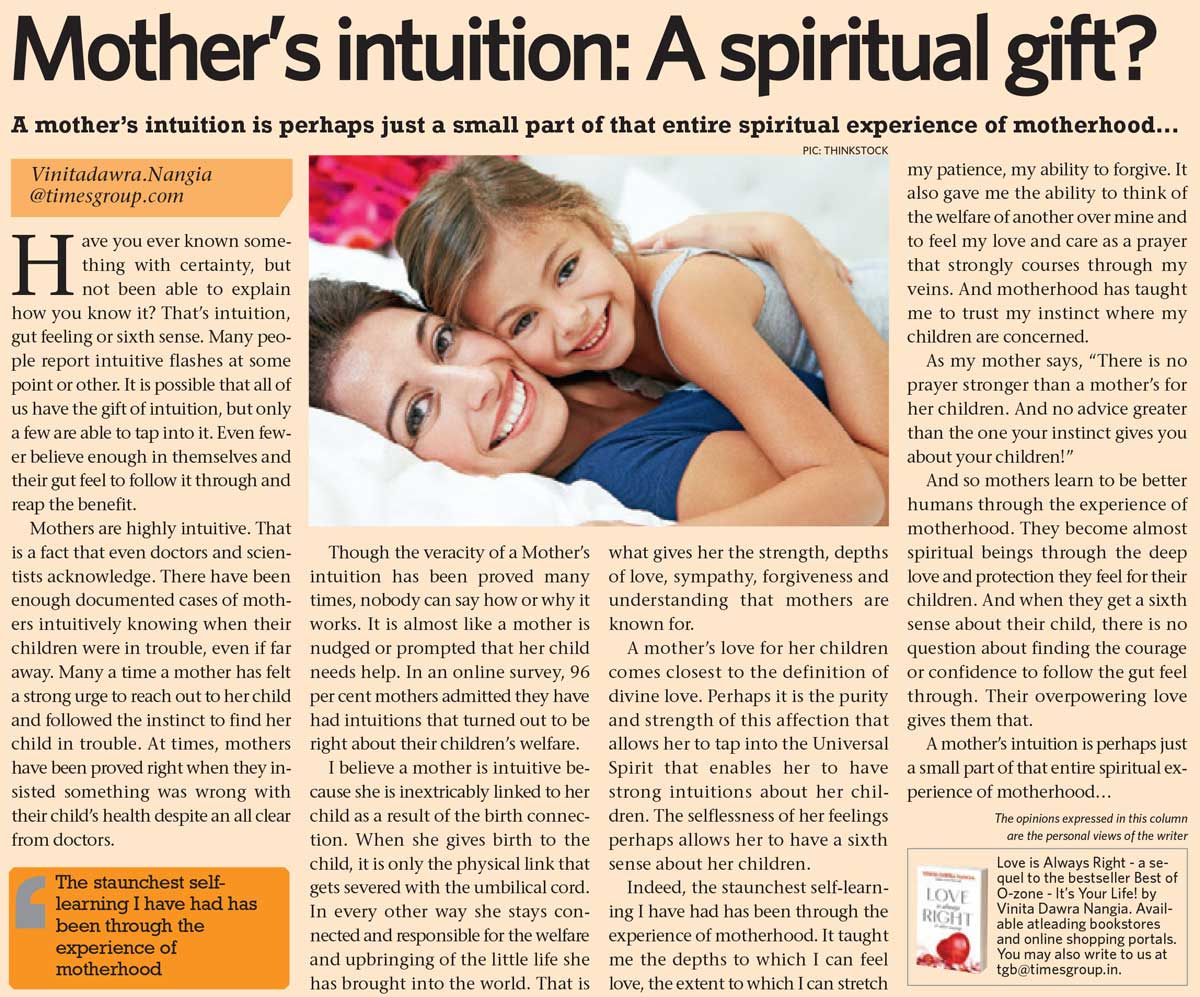 It is said a woman's strength is like a tea bag,it steeps only when put in hot water.And becoming a mother makes her stronger as she follows her instinct or gut feeling when she finds danger lurking near her children.Maternal instinct is universal.I would like to share an episode from my own life where my mother's maternal instinct saved my life.
My father being in a transferable job,we hopped all over India and most of the time lived in rented apartments.This episode occurred while I had just entered senior school.We were posted to a place Meerut in U.P.It was the month of July and it was raining cats and dogs and my study room roof was leaking a bit.We had brought it our landlady's notice but she hadn't paid heed to it.By afternoon the room was in a mess and we had put buckets to stop water leaking into the room.My father was helping me remove my books and other essential items from the room, while my mother was in her bedroom tending to my sick younger brother.
By evening we had managed to remove major things.A few books were left so I asked my father to go and rest while I sorted out the books.I was too busy sorting my books,unaware of any sound when suddenly my mother appeared out of nowhere and tried to push me out of the room.It was just in the nick of time,she pulled me when the roof of the room collapsed and the room was a mass of debris.It looked bizarre.I was ashen faced and shocked to see the roof cave in.Mom it seemed had a maternal instinct while I worked that something might be wrong and it worked.She literally pulled me out from the jaws of death.
Mother's intuition is natural,inborn intelligence which guides her and helps her to know about her child's well-being.