Uttarakhand is a jewel for travelers with a plethora of activities and fun things to do which will create everlasting vacation memories. That's what travelling is all about. Here in Devbhoomi you will be able to experience a wide ranging set of fun activities from pilgrimages, yoga and meditation to trekking, camping and other adventure sports activities. You will never get bored once you are in this charming hill station of India. Planning a visit? Here are the top 15 things to do in Uttarakhand:
Mountain biking
Going cycling on the hilly terrain amidst some of the most thriving natural beauty is one of the best ways of exploring the real beauty of Uttarakhand. This is also a great way of discovering the culture, traditions and the humble lifestyle of the people on the hills while paddling your way through the mountain routes. Some paths that you can take for cycling include – the border of Corbett national park passing through kaladhungi which will bring you in close contact to the raw beauty of nature; terai jungle is another option where you can also witness the beauty of the scenic himalayas surrounding you; bhowali and khairna are other options tat you can choose to undertake. No matter where you go on your cycle it will be an exhilarating experience.
2. Skiing
Skiing is another one of the most unique sport that you can experience here on the hills. During the winter snowfall season the entire the undulating terrain of Auli gets covered in snow. These hills are then utilized as a skiing location where people go to indulge in skiing activities. Thisis also one of the most popular winter vacation destination. During the summer season these hills blossoms to life with lush greenery and is used for camping purposes as bugyals. No matter when you want to visit Auli you will be having a great time there.
3. Chardham yatra
Uttarakhand is called devbhoomi for a reason. The entire state is steep historical and religious significance dating back to the era of gods. The sacred twin towns of Haridwar and Rishikesh along with being the birthplace of the holy Ganga river makes it even more important. It is also the abode of the holy char dham sites of Badrinath, Kedarnath, Gangotri and Yamunotri which is visited by lakhs of devotees from all across the world to attain moksha. Visiting these char dham sites will not only be a holy time but will fill you with a great sense of spirituality which will be unmatched to anywhere else.
4. Camping
Camping is one of the most sought after activities in Uttarachal region. What's better than experiencing the beauty of nature than sleeping under the star lit sky and some deep peace. There are several rules and regulations regarding camping in the bugyals but it is all worth it. No matter which season you decide to go camping on the hills you will still have a lot of options to choose from, Shivpuri, dhanaulti, roopkund, dayarabugyal etc. it is also one of the finest ways of being a part of the serenity that the hills have to offer. The best part is that you can do this alone or with a group that organizes camping tours for Uttarakhand.
5. Visit to Valley of flowers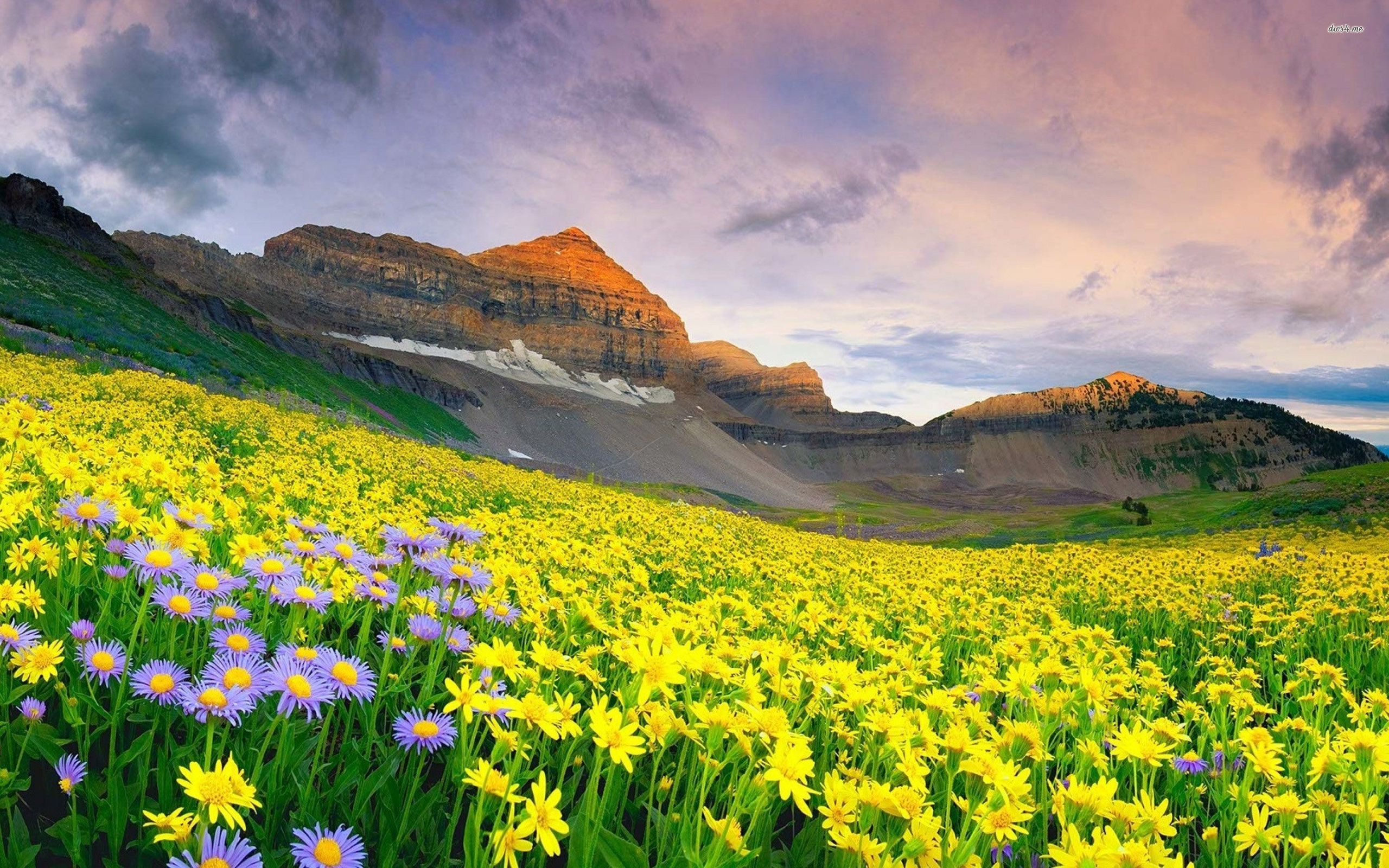 Situated in the district of Chamoli is one of the most fascinating UNESCO world heritage site of valley of flowers. Ever since its discovery this charming place dotted with innumerable exotic flowers and plants has attracted tourists and travelers from all over the world to witness its charm. Your visit to Uttaranchal remains incomplete without your visit to this heaven on earth. Open for a couple of months this place displays a magnanimous collection of various plants species which only adds to the beauty.
6. Yoga
Indulging in a rejuvenating yoga activity amongst the peaceful solitude of nature and by the softly flowing river is a great way of experiencing the true spirit of Uttarakhand. The state has been associated with being one of the most proactive destinations for yoga activities ever since the ancient era. Currently there are numerous places that have developed as the ideal place for yoga like – Rishikesh, Almora, Dehradun, Nainital, Haridwar etc. you will be surprised to see the number of foreigners who visit this place for Yoga.
7. Paragliding
We all know the beauty of Uttarakhand is unmatched but with paragliding you will be able to witness this raw nature from a different perspective. Sail through the Himalayan airways and get the bird's eye view of the lush greenery below and the snow capped mountain peaks around it. There will be trained experts who will take you on this thrilling adventure journey in the sky. Some of the most well known destinations for paragliding are – Ranikhet, Mukteshwar, Bhimtal, Pithoragarh.
8. Trekking
Walk your way through the undulating terrain of the hills and through the lush forest cover which will allow you to have one of most exciting times here. There are innumerable trekking trails for everyone interested in trekking from Beginners to experts. There is something for everyone looking to explore the hills in the most primeval forms. Get ready to witness some of the most breathtaking views of the Himalayas by going on the following trails – Gaumukh tapovan, Roopkund, Kedartal, Kuari paas, Pindari glacier, Auden col and so much more.
9. Tea estate tour
Did you know that Uttarakhand is one of the places that produce some of the richest and finest qualities of tea in India. A visit to the famous Kausani tea estate will allow you to explore the soothing climate while sipping on some deliciously flavoured tea collection. Located on an elevation of 1800 metres above sea level this lush green cover is one of the most peaceful, serene and soothing destinations if you are looking to indulge in a unique holiday experience in Uttarakhand.
10. Rafting
Riding the Himalayan waters is a huge crowd puller for people looking to have a different and an adventurous experience during their vacation. River rafting will allow you to ride some of the most exciting rapids ranging from grade 1 to grade 4. Devbhoomi is a place that is well known all over india for its rafting activities especially in Shipuri near Rishikesh. People can choose for rafting on the various different tributaries of ganga like on alaknanda, Bhagirathi, tons etc.