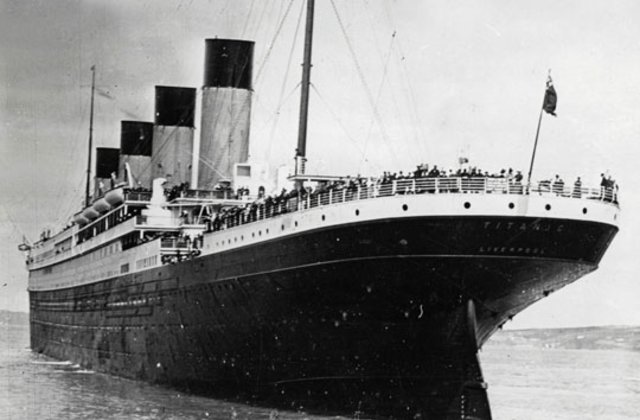 If you were going to say "Iceberg", you are bang on! I bet there hardly be anybody who might not have watched James Cameron, directed, 1997 release Titanic. Rose and Jack had become the most sought out couples. It was time in history when 2 dozen high school girls stormed a local theater to watch the movie. We were at the edge of our seats and many of us even cried when frozen Jack finally drowned. The movie broke all the records across the globe and remains the fifth highest grossing movie ever made! The movie intrigued me so much that I wished to further study, but then back then Internet cost 60Rs and hour and having a computer was that of privileged lot. Thus, my desire to learn more was lost. Few days back, my hippocampus triggered the memory and I started my research.
Going back to reality, RMS Titanic was a British passenger liner that carried over 2000 people on her maiden voyage to New York. Built by White Star line, under the chairman-ship of Joseph Bruce Ismay, RMS Titanic was a state of the art passenger liner ever built. She was termed as "The unsinkable" ship, ever made by humankind, so much so that the builders refused to add any additional lifeboats to encounter any disaster. So simply put, though she was the most modern and tough ship ever built, there was no BCP ever designed, for any architectural failure.
She set on her maiden voyage 10 April 1912 under the command of Capt. Edward Smith, and had aboard quite a few dozen Brits heading towards New York. Ismay prided himself with the ship that his company built, that he drowned in glory and power. He was sure that the ship be making headlines when she touched ground at NY. His desire to attain further glory for himself and the ship grew so much, that he decided to go full throttle, at record speed such that she makes further headlines of reaching her destination prior to the appointed day. He directed his captain, Smith to go at 23 knots, which was top speed for the ship.
Back then, somewhere at noon of 14 April, the crew of Titanic received at least four alerts that she was treading towards iceberg-infested area and that she was cruising at high speed. The stream liners cautioned her to change course and reduce the speed. However, both Smith and Ismay decided to ignore the warnings, because they were drunk with perception that the sink would never sink! They still held on to their game plan of breaking records, and met ill fate just a few hours thence.
Makes us to take a think. We come across many situations in life – professional and personal, wherein things are going fabulous and perfect that we ignore the subtle warnings that nature sends us of a possible disaster. We get so drunk and lost in the enormity of success that we tend to neglect the signs sent by our fellow people of being hit by an iceberg. Then, ultimately no matter what strong folds that we may rely on, the water just gushes through all the barriers, getting into the system and breaking into two the whole of us. And then, BOOM! Things go sinking to the unexplored depth. It becomes too late to realize that we have come far too way, to go back and amend the error.
Had the duo decided to heed to the warnings and changed the course of RMS Titanic, slow the speed and stay put, we would not have such a fabulous movie! Just imagine when loss of Titanic on reel, made such an impact on many people, how much better would have taken the right decision helped in real…