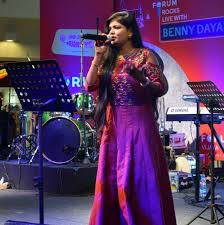 Being an emcee in India is a lucrative career for both males and females.It fetches good money.
Qualifications Required:
Smart
Good communication
Management skills
Good appearance
Talent
Being fluent in several languages
Presence of mind
Devoid of crowd phobia
Managing crowds with ease
No educational qualification is required but fluency in English and regional languages is a must.Time management and punctuality is a must for an emcee.They have to co-ordinate with the event management company and programming head to understand the programme agenda.People working as emcee mingle with the high profile people and wine and dine with them.They earn from 500 to10,000 a day if they have very good communication skills and manage to keep the crowd mesmerized with their comedy and speaking skills.
JOB OPPORTUNITIES:
Emcees can get a lot of jobs in fashion shows,weddings,corporate parties,sporting events,shopping centres,music and cultural festivals,art exhibition,expo and trade emcee,debates,annual general meetings,opening of a new business,open day,product launch,road show, talent show,circus,markets,theatre festivals,poetry slams,Tedx emcee,trivia nights,car yards,networking and business networking events,convention,conferences,award nights,charity events,personal development seminars,comedy clubs,professional development seminars,variety shows,bar events,anniversaries and birthdays,auction events and fairs.