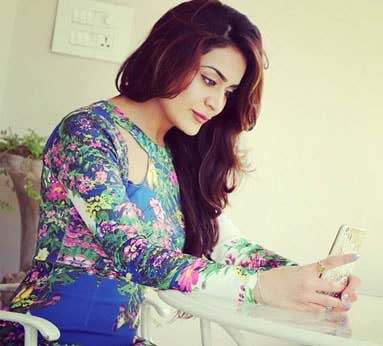 Planning for a wedding can be a huge task for every bride to be. There are many things like deciding your outfits, jewelry, booking a venue in time & many other things. While your parents and family members are obviously on top of things, the final word has got to be of yours.
Deciding your wedding outfits, jewelry and booking a venue in time isn't enough, there's also the pressure of choosing a makeup artist who can help you look through your best on your big day. The makeup artist you decide can really make or break your look; and "who doesn't want to make it big on her wedding?"
There are a number of things you need to keep in mind while choosing the bridal makeup artist for your wedding as it is the most important thing in a wedding. If this goes wrong, the feeling of a perfect wedding will get completely devastated.
Here are a few rules on how to choose/ find the right Bridal Makeup Artist in Dehradun:
Should be friendly to you
Choose a friendly makeup artist whom you feel more comfortable with rather than selecting an expert. Your preferred MUA should be the one who will be ready to take on ideas of your desired makeup look you need on your wedding day.
Shortlist the makeup artists that fit your budget
Make a list of makeup artists who are in or near your location. Firstly, know your budget, then only hire a makeup artist.
Don't skip that trial session
Always make sure to take a pre-trial before your final wedding makeup. Try to take a trial makeup before the wedding and confirm, so that, you will have an idea of how the makeup looks on you.
Examine the Products used
Some artists prefer to stick to a particular brand of makeup and styling products. If you don't like that brand or have skin-related issues, discussing the matter with them beforehand will help you.
Check if the artist can change them with other alternate products with which you're comfortable with. Remember to keep this point in mind when choosing artists. Also, if a particular brand is new to you, a pre-trial will help you consider your level of comfort.
Consider the Reviews
Reviews matter a lot. Every MUA has a track record, read the reviews left behind by the previous clients. Read all the comments posted on social media networks to learn more about the artist. If possible, ask the real brides about their experience with that MUA and decide accordingly.
Once you've made a list of a few wedding makeup artists, make sure to get a trial. Even if you find it a little bit of time-consuming and it costs you some extra money, going for it can really save you from those last-minute headaches.
CONCLUSION: Don't decide based on mua's work images as most of the images they show are either photoshopped or taken on an HD camera which can make the makeup look flawless. So, as mentioned earlier, take a trial session with an experienced makeup artist or the one you've chosen.
If you've seen a dream of looking gorgeous on your special day, then you must read the details given below and hire Professional Makeup Artist for your D-Day. So, follow these simple ideas before choosing your bridal makeup artist & rock through your day.