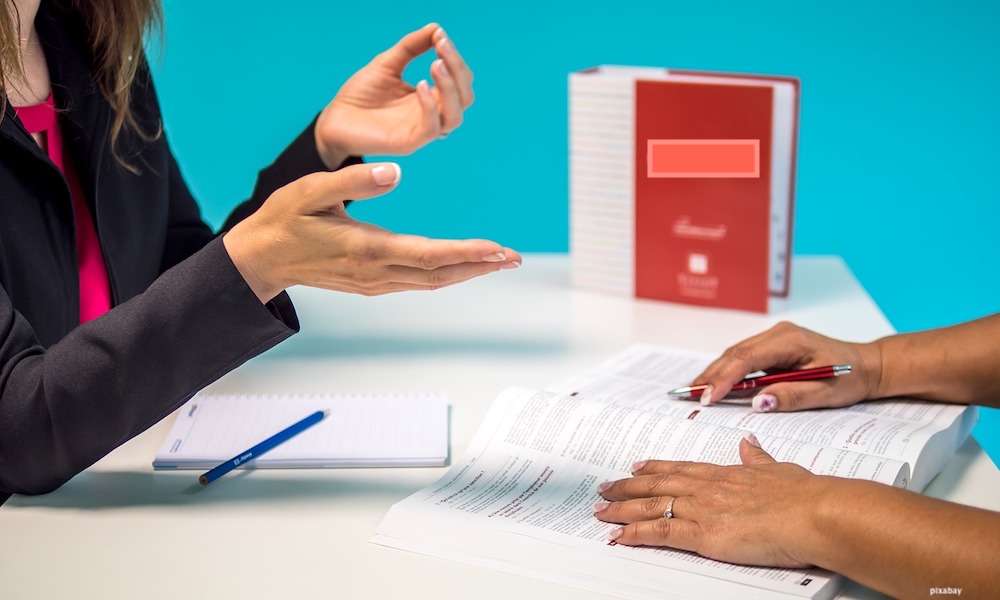 Law office may consist of a single lawyer or a group of lawyers. It may include support staff like secretaries and paralegals. Law office management includes managing the staff and their work schedule, managing the finances, advertising and marketing the services offered, and general office facilities management.

Lawyers by training are not managers, so to expect them to perfectly manage the day to day affairs of their office is asking for too much. A poorly managed office may leads to the below-par performance of its personnel which ultimately results in adversely affecting the efficiency of the organisation which shows in its business results. Hereunder we discuss some essential law office management tips to achieve optimum results.

1. Time Management-

The most important thing in time management is to make a to-do list for the day in order of priority. Keep a fixed time to respond to emails. It is never a good idea to indulge in multitasking as it may confuse you and mix things up. Make an assessment of the time spent on each task during the day and allocate the less important work to others so that you are able to give quality time to the important tasks. Before leaving for the day make a similar list for the next day.

2. Office and Client Management

Set policies to manage your office, employees, and work processes. Clearly define the ways you want your work to be managed, ethics to be followed in your office, and the efforts and results you expect from the support teams, such as advertising and marketing, accounts and finance, and other teams.

Client management is an important aspect of law office management. Choose your clients carefully and don't just on-board anybody. Clients should be those who have realistic expectations and agree to your policies on confidentiality and security. Plan your client meetings in advance to save on time and effort.

There would be clients who are habitual late payers. Have a set policy in place for such clients and have a retainer to get timely payments

3. Leverage Technology

Technology has penetrated every walk of life, without its use everything seems so difficult. Almost every law firm uses technology to manage their work. Billing, maintaining case files and other documents, scheduling appointments, sharing files and information, etc., are all done electronically these days. It saves a lot of time and effort and also eliminates the chances of mistakes and is safe as well. This is not to say hard copies should not be maintained. However, leveraging technology immensely increases efficiency. A lot of office software is available in the market to assist office management.

4. Keep Legal Research Simple

Research is very important in the legal profession. To prepare a strong case against the opponent, sound research skills are required. It is critical to do in-depth legal research to prepare the groundwork for a strong appeal preparation against the opposing party in a court of law. However, the research should be precise and to the point and not take most of your time as you would need to devote enough time to address the more sensitive issues of the case.

As much as possible, the initial research work should be delegated to the paralegal staff. You can give a briefing to them on what kind of data and case histories you need to prepare your case. Similar case histories and judgments therein are important, but research on them can be done by the paralegal personnel and you can devote your time to more important issues related to the case.

5. Security management

Protecting sensitive and confidential data is vital for law firms. Any access to such data by the opposing party can be catastrophic for the case. As most data are stored electronically, the cloud storage options are probably the safest in terms of security management. However, there are many cloud storage platforms and you must ensure that the platform you chose has foolproof safety and that the information you share cannot be accessed by anyone without your consent.

Additionally, you must also check the disaster recovery system and physical security measures of the cloud platform.

6. Organize Productive Team Meetings

Productivity is important and for that to achieve, regular team meetings addressing the concerns of the team members regarding the work processes are a must. The team size, the nature of work, and the level of difficulty they face should decide how frequently these meetings should happen. Their concerns should be addressed at the earliest to achieve the desired result.

Unproductive activities that hamper the growth of the firm should be stopped. Unreasonable commitments to the clients should be avoided and priority to important tasks should be given.

7. Regular Billing-

Regular and timely billing must be done to avoid any confusion. Clients should be advised on the need for regular billing and why timely payments are needed. Technology for automated systems can be utilized to streamline the process.

To conclude:

Law office management tips cited above must be followed to get everything organized properly to achieve optimum efficiency and the desired result. The use of the latest technologies in office management must be encouraged. There is an international law firm network which can be of great help in this regard.