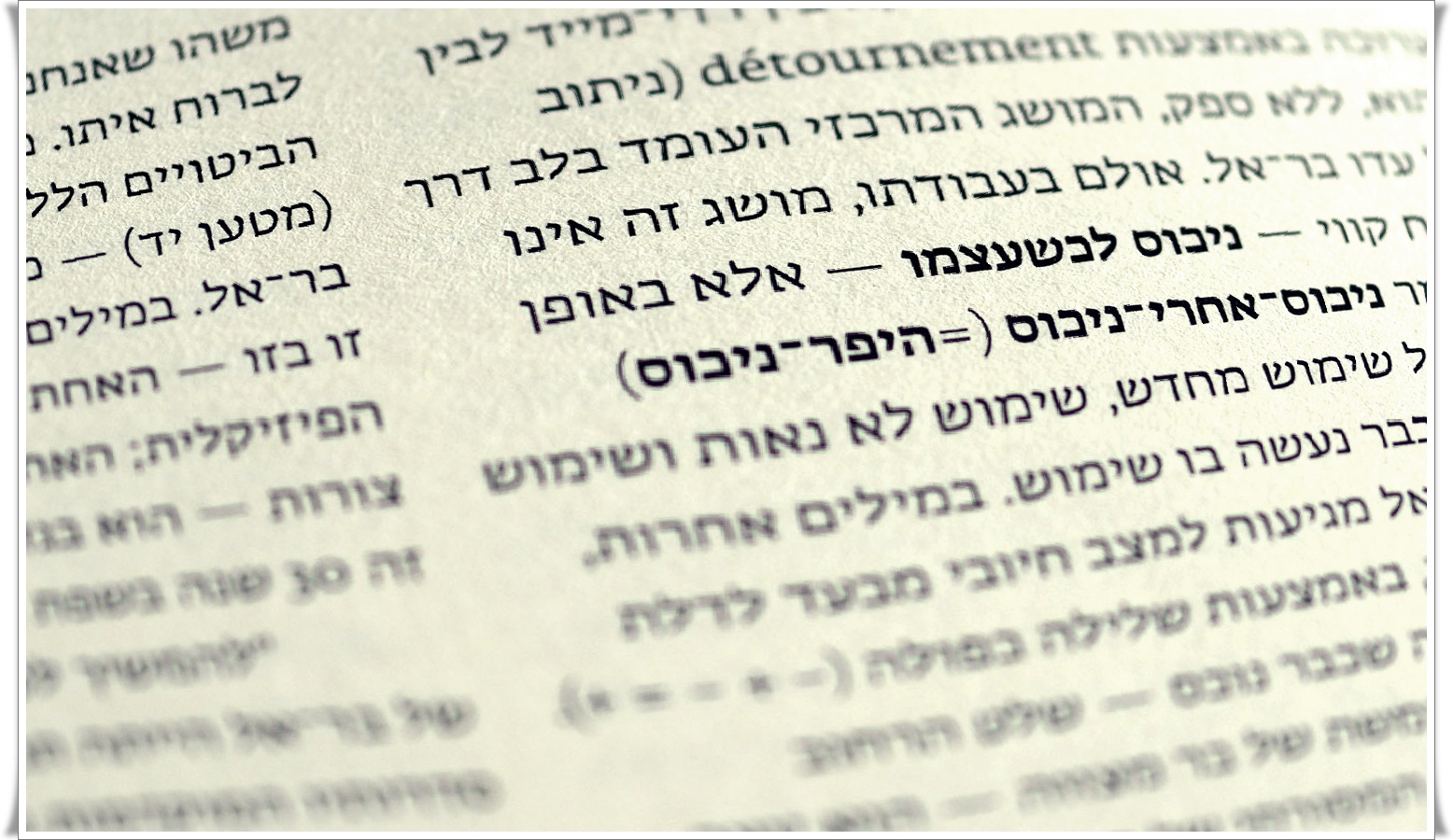 Hebrew is an approximately inclined alphabet having 22 letters and 5 extra final forms, which are editions of letters that look just at the end of words. The typeface contains some unique punctuation and distinctive marks, which we will be discussed later in this article.
The most important characteristic of the Hebrew type designers is its direction. the text's horizontal rows which are towards from right to left. letters' geometry is also affected by it. Such as the 'open letterforms' are open from the left side as their name. letters tops are also curved towards the left.
instead of rest on the baseline, Hebrew letters start from the top line. this top line is known as ם height like that Latin x-height.
one ascender which is in the letter ל also called lamed is present in Hebrew. Its height is conventionally minimum equal to an entire mem height. but in modern typography, it is changed and it has become shortened to take small place. For making styles, some letters are drawn taller in cursive Hebrew. For example, tet and shin but the rule are not that.
descenders are five in number in Hebrew. one is in the letter ק (qof) while the other four are ך (kaf), ן (nun), ף (pe) and ץ (tsadi). From the History, the ם also final mem is descended such that it is below from the baseline but when we talk about modern Hebrew it is marked with the baseline.
there are three widths of Hebrew letters:
'closed' letterforms having more than vertical strokes that enclose their counters and they are the widest.
'open' letterforms on their right side have a single vertical stroke also compact is little much.
'Narrowest' letters have at least horizontal strokes, for example, vav and yod.
There are two forms of Hebrew type designers:
cursive and square:
for rabbinical interpretive texts, it is used and it exists at medium level. Its nickname is Rashi script and recently also capable of many readers. There are no 'cases' nor 'italics' in Hebrew. As formal and cursive forms are different things.
Bold:
Commonly, a statement in Hebrew is provided in bold. There have been some opportunities to make Hebrew as an Italic. Ismar David invented one of the best cursive style known as David Hebrew typeface.
Hebrew is available in an abjad which is consonant-only writing. Usually, Vowels are deduced and marked as diacritical marks, niqqud occasionally. Normally, these marks are linked to the bottoms of the letters, without those which are included in the counters also dagesh and also those which are displayed top of the letters and these are holam and the rafé mark, and the shin/sin dots. These marks are generally designed related to the main letterforms. standard Unicode numbers are present in Niqqud, which are commonly included by Hebrew text fonts. cantillation marks also exist in the form of a separate set which is particularly implied in biblical texts, and exceptionally added in other traditional "biblical" fonts. there are some particular punctuation marks in Hebrew which are known as single and double quote marks.