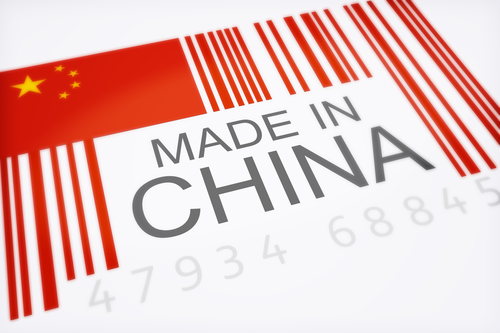 There are several shipping methods to adopt when transporting products or goods from China, but air cargo is popularly used. Using air cargo from China is one of the fastest ways to ship a product. The importance of fast shipping cannot be overemphasized. The use of air cargo shipping methods from China provides a reliable, simple transportation process and it also provides global coverage. As an importer who plans to use air freight from China to import goods, it's important you do some research to get a full picture of how it works and know what to expect. Regardless of what volume you intend to ship, air cargo seems to be the fastest option for shipping.
Why Use Air Cargo from China
Reliability on Timing
Using air freight is a very reliable means of shipping.When considering time, there is always a departure time and arrival time. Timing is reliable and you're rarely faced with delays. Airlines offer 100s of flights per day, which leads to more departure times and arrival times. Its speed and reliability seem to be the most important advantages.
Worldwide Access
Air cargo can be considered as the perfect fit for long-distance shipping because most airlines have created a secure cargo network around the world. That is, there is no destination or country you want to send goods or products from China that air cargo is not available for. They also handle domestic locations.
Security
Airlines provide a high level of security for transported goods.They rarely get damaged or go missing. Airlines provide safe cargo containers to load goods.They also implement some safety control measures to minimize theft during transportation. There are fewer issues to worry about when using air cargo from China.
Lightweight Packaging
Less money is spent on packaging because less packaging is required due to its short transit time. This means that only necessary material is needed to pack your air cargo.
Tracking
This is another unique factor using air freight. The airline provides a reliable tracking system to track or monitor and know the details of the route of your products and the expected date and time of arrival.
How Air Cargo Ships Your Parcels From China
Cargo Planes or Supercargo Planes
Most items are shipped through the use of cargo planes or supercargo planes. Using cargo planes is one of the ways your goods get from one destination to another. These planes do not come with seating arrangements, and are only designed and constructed for the delivery of goods and products. They come with more space to load goods, thereby providing more capacity to ship high volumes.
Passengers Airplanes
The majority of passenger planes carry extra cargo besides passengers and checked-in baggage. Several shipping companies like FedEx, DHL and UPS hire passenger planes to transport and deliver goods. The basic limitation associated with using passenger airplanes is the limitation of space, therefore they are used for small or lower volume goods. With this information at hand, you can make a better decision about choosing an option to ship your goods.
Are you buying products from wholesale suppliers China side? Trillion Source helps you manufacture products from China that are cheap and ready to ship. For more information click import from china.