Minnesota Pipe Trades Association, a mammoth-sized organization, comprises of 11 Local Unions throughout the state of Minnesota. These trade unions consist of a total of 9000 men and women working in all spheres of the organization, namely, plumbing, pipefitting, mechanical, fire protection, including residential, commercial, and institutional facilities.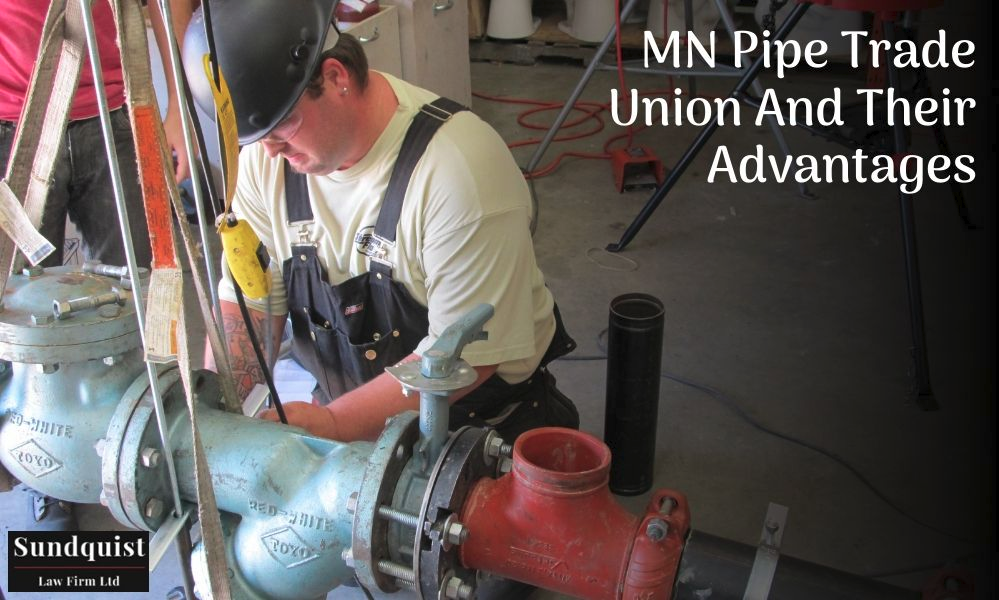 Their work also involves building and maintenance of coal, natural gas, nuclear power plants, oil refineries, renewable fuel, research in bioscience projects, hospitals, sports stadiums, and water treatment facilities. The members of Minnesota Pipe Trade Union toil day and night to ensure a safe and high-quality service on time.

Special training is given to the trade union members, where training comes the priority for the Minnesota Pipe Trades Association, with an annual expenditure of $5 million. United Association chartered the first Local Union in 1898 and the State Association in 1921. At one time, there were only 17 Local Unions in Minnesota.

The affiliates of Minnesota Pipe Trades Association and their Contracting partners hold two annual events: Water's Off and Heat's On. Each spring, hundreds of plumbers and gasfitters join the community action groups to contribute time and material for the sake of low income, disabled, and elderly Minnesotians (Water's Off). On the other hand, pipefitters and service technicians provide volunteer services for the low income, disabled, and elderly citizens of Minnesota (Heat's On).

In the discussion below, you'll get a clear concept Minnesota Pipe Trades Association, their Trade Union, along with their advantages.

Pipe Union:

Pipe Union is a type of fitting equipment designed in such a way that two pipes can be joined or detached without causing any damage. Pipe unions can disjoin two pipes very easily. They are widely in demand in the pipe fitting market.

Parts of pipe union:
● A nut
● A female end
● A male end

Types of pipe unions:
● Ground Joint Union: consists of three pieces;
● Flange Union: consists of two pieces;

Applications of pipe unions:
● Fire protection:
The steel pipe has been extremely beneficial for the sprinkler piping system. It's because steel is strong, durable, and fire-resistant. With a melting point of about 2,700 F, the steel pipe can withstand the heat easily.

● Process piping system:
Power piping system is in petroleum refineries, chemical, pharmaceuticals, textiles, semiconductor, and cryogenic plants. Pipelines are in the case of oil transportation.

● Washer and wastewater:
Plumbing is a piping system which constitutes the form of fluid transportation that provides potable water and fuels. Plumbing pipes also remove waste in the form of sewage and vents sewage gases to the outdoors.

Advantages of pipe union:

● Provide a leak-proof disconnection:
It provides a leak-proof disconnection in any piping system. Cast iron pipes are highly resistant to abrasion, which is ideal for draining materials like sand, dishwasher water, and garbage material. They are highly durable and indestructible. The advantage of using PVC pipe unions is that it can be taken apart and put back together.

● Metering and regulating devices:
Pipe union is designed in such a way to unite two pipes and detach it without causing any deformation. Any pipe with a small diameter with a positive seal and easy assembly and disassembly adjoins with the help of a pipe union.

● Connect piping system to vessels:
Pipes convey fluids and allow air to enter or leave a space, through which the control systems operate. The majority of ships consist of pipes of ferrous material, which comes under attack of corrosion. The lifespan of a ship ages with the piping system.

● Adjoins two pipes of different sizes together:
Pipe couplers slip over outside of two pipes to adjoin them. A coupling can be a reducer; they reduce flow by joining a larger pipe to a smaller size. Adapters act as a connection to two pipes of different sizes.

● Easily removes join between two pipes:
Union fittings are similar to different types of two different types. With pipe unions, a nut or a threaded ring in the middle of the fitting fastened to join two pipes. Its removal can be done by loosening the ring to disconnect the pipes. Coupling is for disconnecting it.

● Easy to install:
A pipe union can be easily installed by threading the male half of the union nut into the left-side pipe and fasten it securely. Then the left nut union is to slip into the right side pipe with threads facing outwards. Thread on the other half of the union nut is to be tied securely.

● Economic advantage:
Industries with trade unions have higher wages than non-unionized industries. Trade unions cause collective bargaining to give workers a greater influence in settling a fairer pay settlement.

Conclusion:

Minnesota's pipe trades unions represent a vast range of professionals like plumbers, pipefitters, sprinkler fitter, gasfitters, HVAC, and service technicians. About 99 percent of their members are male; most of them are middle-aged and any of them followed grandfathers, fathers, brothers, and uncles into their trade.