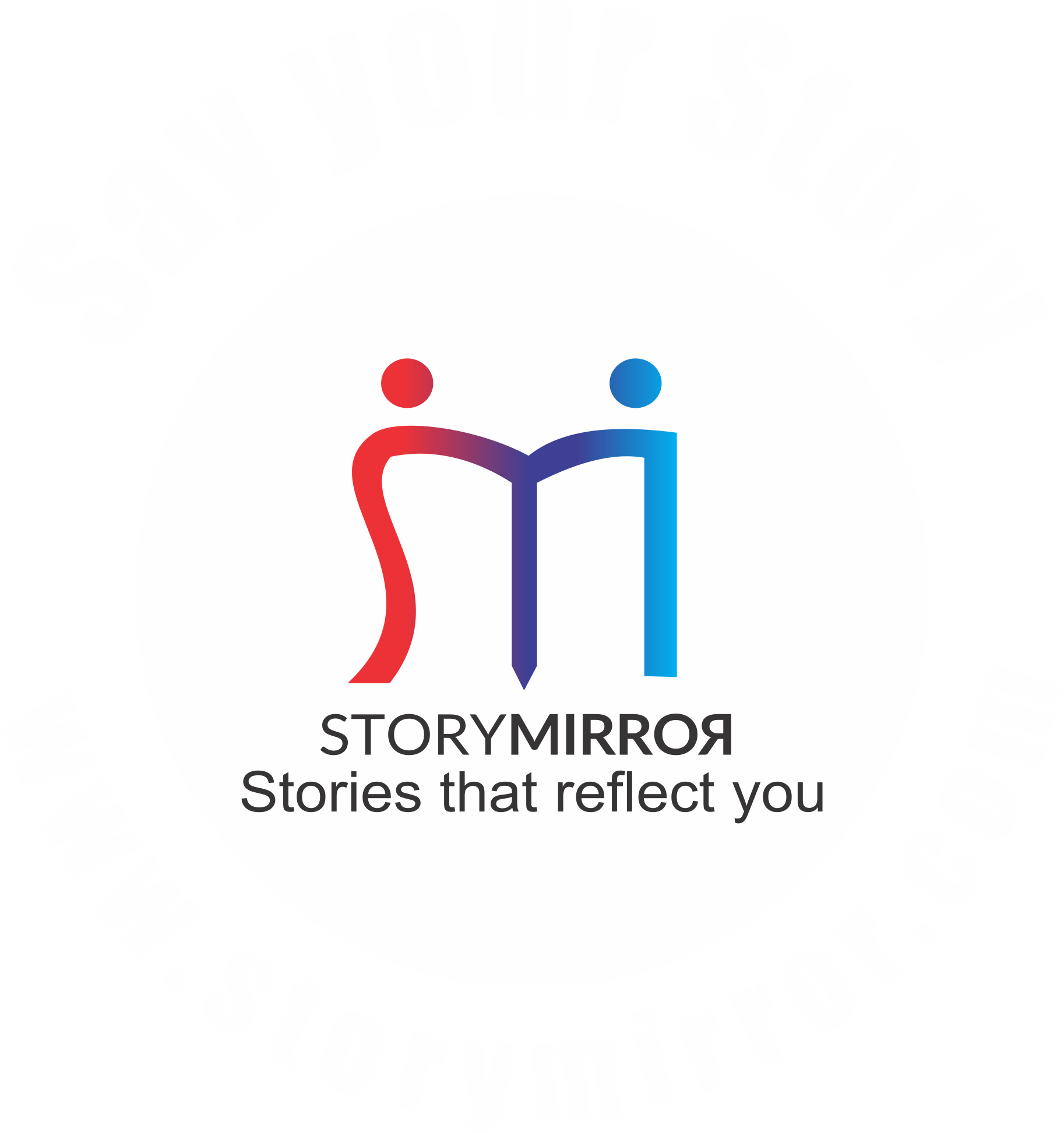 There are seven billion on this Earth. So, there are seven billion equally important journeys of their lives that they have lived and the stories that they created during those journeys. These stories define these individuals because these stories appeal to these individuals too. StoryMirror is the home to these seven billion stories. It is the home where stories are nurtured in myriad creative ways.
And just like every individual, every brand has a story to tell—creative stories that not only engage, inform, surprise, delight, and impact their audience, but that also deliver on a measurable level of Creativity.
Brand StoryMirror's story, is the story of Creativity.
StoryMirror explores thoughts or ideas that are new or different in some way from previous thoughts and ideas. And as exploring thoughts and ideas can be expressed by people in many ways, it can also be expressed through drawing, writing, singing, or even doing something. And StoryMirror is the conduit between the audience and the Creativity - a movement which brings every creative mind on a single platform. It is a Creative ecosystem that is beautifully involved in providing the stage for Creative minds to share their work on.
It is a unique online platform created to showcase the diversity, versatility, and excellence in the field of literature and art dispersed across the length and breadth of India.
StoryMirror was set up, in the year 2015, as a revolution to connect people through stories and inculcate the spirit of storytelling in the stressful lives of the masses. Every story, poem, and artwork that appears on www.storymirror.com reflects the emotions and lives of every individual.
Hence the tagline, 'Stories that reflect you.' It was founded, with the vision to let the artists give their piece of mind for the world to behold.
StoryMirror started off as an online portal wherein any person who believes that they could write a story or a poem or had creative traits to be an artist could submit their work to be cherished by millions of individuals across the globe. By 2016, they entered publishing industry and their Future Prospects include Audio Books, Interactive Webzines, 30+ Regional Languages, Short Films/Videos, and Authors' Workshops.
StoryMirrror is trying to connect storytellers with their peers through advanced technology and digital prowess. All the stories, poems, artworks, and eBooks are available for reading, sharing, and submitting. They also have an eCommerce website and mobile application from where all the products can be downloaded or ordered. Currently, they support 6 languages - Hindi, Odia, Marathi, Gujarati, Bangla, and English and they are going to cover Tamil, Telugu, and Kannada very soon.
Therefore, when it's said that StoryMirror is on a path to changing the Creative landscape of India, it leads to the fact that www.storymirror.com has brought to the world and made it realize the power of storytelling with its 3 million+ readers, 70k+ users, and 10k+ writers/poets/artists. It's the only story portal with a mobile application and with more than 10,000 downloads.
StoryMirror, is your way in and while this Creative Ecosystem's stories reflect you, it is all set to always amaze you with the enormous possibilities that lie within its global vision. Because StoryMirror is the idea of Creativity. StoryMirror gives you the wonders of Creativity. And StoryMirror is the answer to your Creativity. It is all about Creativity!