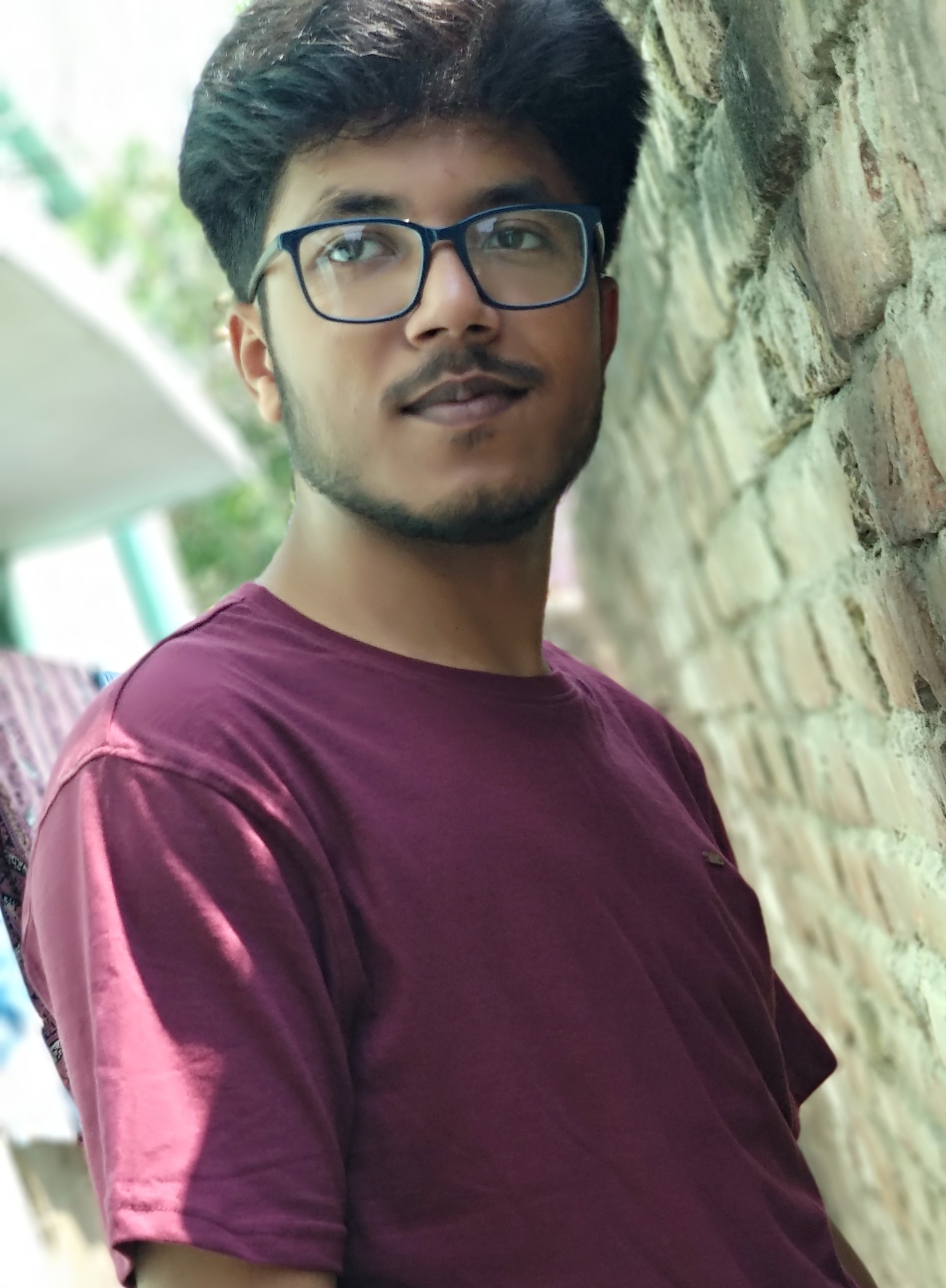 Q: Please give details about your initial education and forming years of life.
A: I am a student currently pursuing my B.Tech in Mechanical Engineering from Indian Institute of Technology, BHU, Varanasi. I completed my elementary education from my hometown itself in Bihar. For my secondary education and JEE preparation, I went to Sri Chaitanya, Vishakhapatnam
Q: How did you get interested in literature? What inspired you to write?
A: It was under the light of my teachers, in class eighth, where my interest in literature grew. But my maturity in poetry owes its presence to the couple of years I spent preparing for JEE. It was here when solitude became my best companion, and I composed poems prolifically.
Q: What difficulties did you have to face with respect to literary work?
A: I love to ponder over things and discuss about them. I am an avid reader of the writers of the Renaissance era and romantic poets, and I have found them the most difficult to comprehend. My urge to write sometimes also clashes with my academic schedule, but I try to manage both effectively
Q: What is your view about the present-day literary work?
A: When it comes to contemporary writers and modern literature, I love them equally, as I find their work symbolic of the society, I live in. I usually trifle with my mobile phone a lot these days reading random poets and authors, and it's their work only from which I learn.
Q: Do you think that the emergence of digital and social media has given a new opportunity to creative writers?
A: I strongly believe that the emergence of digital and social media platforms has helped budding writers to reach out to a large number of readers. It has helped them to establish themselves before they got published. I too am no exception in this.
Q: Please tell us something about your literary work.
A: My writings mostly reflect what an ordinary person would usually overlook. I try to find poetry in almost everything around myself. As is the case with most of the writers, initially the theme of my poems used to be centered around 'love', but now I write about a number of topics, including love, Nature, past experiences, desires etc.
Q: What was your first literary work and how was it published?
A: I remained a 'recluse' poet for almost over a span of five years since I began writing, but now have started reaching out to the people, thanks to the various social media platforms. My poem titled 'Meera' is getting published in an anthology by Delhi Poetry Slam soon, and I am very ecstatic about it. I also maintain a page quivering glimpses on Instagram, where I usually post most of my works
Q: Where do you see yourself after 5 years in the literary world?
A There are several things on my mind which I wish to achieve in the next five years. The foremost thing is to build a readership for me. Till then I am in no mood to get myself published. Since I have started lately reaching out to people, I guess I would need some years to get recognized among the readers. But to be honest, after five years, I want myself to be sitting in the sun and reading a book of my own. Plus having completed reading around 150 books.
Q: What ways would you suggest on building a community for poets?
A: I strongly advocate the use of social networking sites for building a community for poets. Since the talent is strewn across the globe, to bring them together one needs a platform. And I can't think of a better option than these social sites. I also urge the conduction of various literary activities, book festivals and workshops, where poets can come together, showcase their works and learn too from others.
Q: What message would you like to give to aspiring new writers?
A To the aspiring new writers, I would ask them to always remember ' A writer is a reader first '. Before you write, read as much as you can. Trying to express oneself requires words, and these books are what gives you, your treasure. Additionally, never try to constrain yourself in the maze of 'writing for others'. Write what you love to write about as it what that will give you satisfaction. Be a poet at heart!
Q: How was your experience of writing on StoryMirror?
A: My experience of writing here was pretty good. It offers a platform for anybody who wants to write and get recognized. And since it incorporates all the major languages, you can choose any language you want to write in. There are contests too which are held regularly, so you get to learn many things which make you better.
Q: Would you like to say something about StoryMirror?
A: I would wish StoryMirror good luck for future and love to see it growing to one of the biggest platforms for writers across the globe.
Here is the link to read my content https://storymirror.com/profile/ftlohpee/ankit-jaiswal/poems