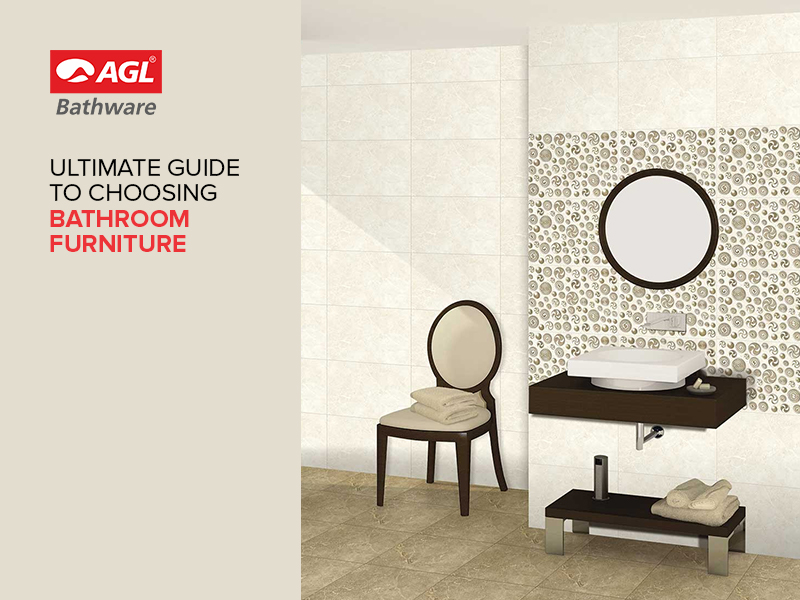 When planning to add bathroom furniture, it is essential to find a balance between style, storage capacity, cost, and the ability of the bathroom furniture to fit into the size, shape, and design of your bathroom. In order to endure spills and dampness, your bathroom furniture must also be long-lasting and sturdy. Our bathroom furniture guide will provide you with lots of advice on what to look for whether you're installing a new bathroom or renovating an old one.
So, without further ado, let's have a look at how to select the best bathroom furniture for your area.
Positioning of Bathroom Furniture
Before you begin looking at various types of bathroom furniture, you need to know how much space you have to work with. Make a floor plan for your bathroom to see where things could fit, and leave enough space for doors to open smoothly. If required, create your layout mentally or using a drawn design.
Shape & Size of Bathroom Furniture
Because the bathroom is often one of the smallest rooms in the house, good design is critical. Create a floor plan for your bathroom and take measurements to ensure that all of your furnishings will fit. An eye-catching Jack and Jill unit or a towering double-width bathroom cabinet may appear appealing, but it will be ineffective if you can't close the bathroom door or walk around comfortably.
Bathroom Vanity Units
Bathroom Vanity Units are cupboards that go around the base of your sink. They're one of the most prevalent forms of bathroom furniture, and they make great use of the strange space beneath your sink that would otherwise go unused. Bathroom vanities are versatile and offer plenty of storage space, making them perfect for storing bathroom essentials such as cleaning supplies, towels, toilet paper, and so on.
Bathroom Storage Cabinets
Bathroom cabinets come in a variety of shapes and sizes, including huge, tall, broad, long, deep, and shallow. Your Bathroom storage cabinet should be useful and satisfy all of your storage needs. With a wide range of finishes, designs, and materials to choose from, your storage cabinet may also be a design focal point in your bathroom.
Shelves
Shelves are wonderful bathroom furniture because they are basic, functional, and flexible. The options are practically infinite with so many various finishes, designs, materials, and colours to choose from.
Also Read: 7 BATHROOM TILE DESIGN TRENDS FOR 2021
Towel Rails
Another piece of furniture to consider is the towel rail. While some individuals prefer to keep their towels in a storage unit, a towel rail has several advantages. Furthermore, your towel rail – or even the colour of your towel – may be an extension of your bathroom's style and colour palette.
The key to selecting the right bathroom furniture is to prepare ahead of time. With limited bathroom space, your furniture must balance form and function. AGLoffers a variety of furniture options, ranging from bathroom cabinets to beautiful towel rails and intelligent space-saving vanity units to inventive storage solutions.
Original Source: The Ultimate Bathroom Furniture Buying Guide