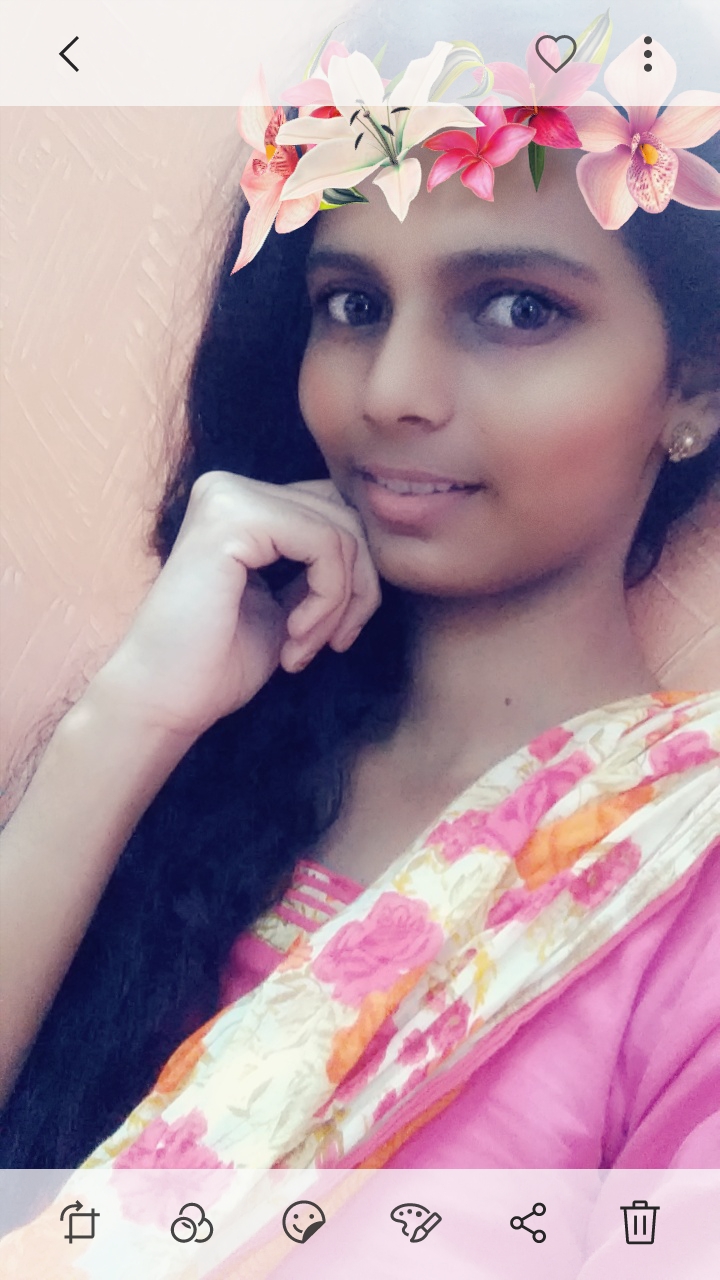 Please give details about your initial education and forming years of life.
I have completed my schooling from National English School,Rajapur. Current am in Std 12 science in Navjeevan High school and Junior College, Rajapur.
How did you get interested in literature? What inspired you to write?
I loved APJ Abdul Kalam's quotes very much. I had made a separate book where I wrote his quotes. It was then that something clashed my mind that," even I should write my own quotes." After having ample of quotes my confidence boosted and I moved on for my first poem which dated 16 April 2016. The stage I have reached today in my life I give all its credits to my English teacher Mrs. Asolkar Mam. It was she who made me believe that I possessed the power to write. It was she who motivated me and she still does motivates and guides me alot.
What difficulties did you have to face with respect to literary work?
Nothing yet! Because I have a guru who trains me before I meet any other difficulty
What is your view about the present-day literary work?
Literature is best tool to spread ourselves through our writings amidst the people.
Do you think that the emergence of digital and social media has given a new opportunity to creative writers?
Yes...it has provided a platform to all such people including me.
Please tell us something about your literary work.
I love writing poems and stories. I love reading novels too. I started writing poems when I was in Std 10. A year later I started to send my poems to 'Children's world' magazine.
What was your first literary work and how was it published?
My first poem was 'is it a trend?' it highlights the fact that people today will take a scooty ride instead of walking. I have written a story whose title is 'The Shuffled History' and am currently writing the book ' The Guy who never married'. I am all set to publish my first book which is collection of my poem as soon as I wind up with my boards.
How many ways literature can contribute to society in future?
Infinite!
Where do you see yourself after 5 years in the literary world?
I want to see myself in list of the best sellers but I would always be a student to my English teacher no matter whatever success I achieve.
What ways would you suggest to build a community for poets?
Poetry writing contests in schools and colleges and workshops for them
What message would you like to give to aspiring new writers?
Just write...feel yourself and let your writings make others feel you. Keep expressing
How was your experience of writing on StoryMirror?
It was very precious... I thought this year I wouldn't be able to write much since I knew I have to appear for my boards...but as soon as I saw those variety of competitions I couldn't control myself it kept me in contact with the literature.
Would you like to say something about StoryMirror?
I love its feature that provides a range of competitions that provides the strength that the whole of the India is reading me.