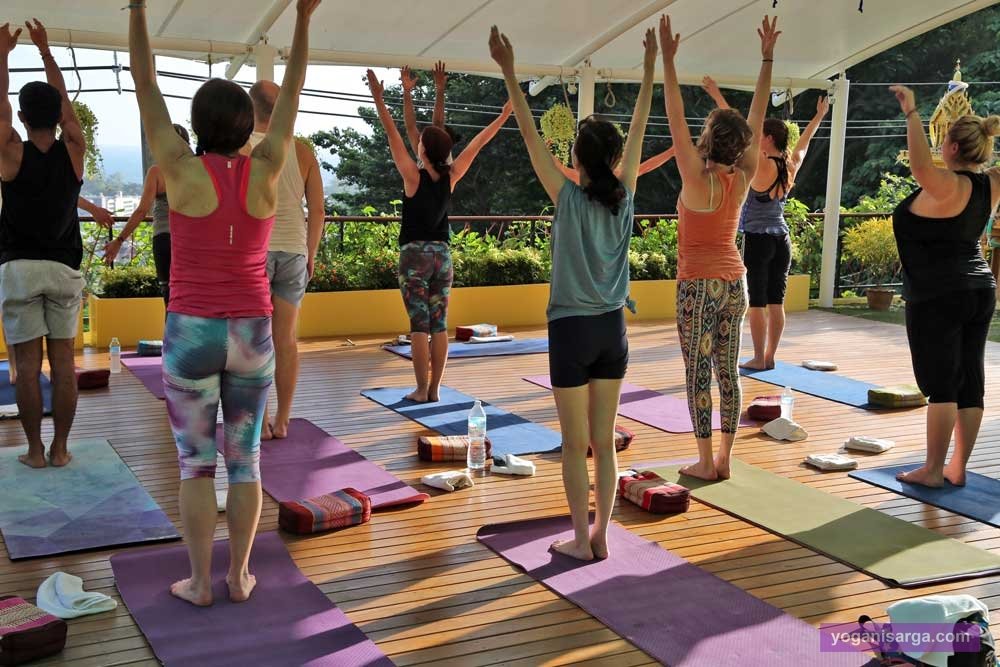 Yoga teacher training is that important aspect of life that can make or break your career if you aren't serious about it or didn't do it from a certified place. Therefore, choosing a destination for a certified yoga course is more of a responsibility. If you are also planning for a certified yoga course but unsure of from where you should do your course, then this article is for you.
The following article will shift your focus towards Thailand and will guide you to the reasons why you should do your yoga teacher training in Thailand:
Renowned yoga teachers: While enrolling for yoga teacher training course you may check the list of experienced yoga teachers available for teaching. You will realize that yoga teachers involved in the particular yoga school of Thailand may turn out to be a globally renowned yoga teacher. This is because yoga schools want the students to learn and practice yoga in the most authentic and professional way. This is made sure by aligning yoga teachers that have expertise in the different styles of yoga.
Perfect class size: Since yoga schools in Thailand focus on effective learning and want to make sure that every student receives personalized training during the session; they make sure the class size is average. The idea behind this is that if you have a number of students in a class it is difficult for the teacher to concentrate on every student. Moreover, the teaching doesn't yield any result either for the student or the teacher.
Spiritually active: Thailand is a secular country that has several religions living in a peaceful manner altogether which includes Buddhism, Christianity, Islam, Hinduism, Sikhism, etc. The religions and culture of the country make the person spiritually active. You may pay visits to Buddhist temples that may help you in educating rituals in Buddhism; other places that you may visit including churches, mosques, etc. You may also plan a yoga session near a temple in order to grasp the calm and positive energy of the place.
Comprehensive healing treatment: In Thailand, you may combine your yoga session along with some activities that have a healing effect on your body. You may learn Yoga Pilates, spa and ayurvedic therapies, Thai massages, kickboxing, Muay Thai, etc. If you have planned for yoga teacher training in Bangkok you may combine golf, bounce Inc. with yoga which are also one of the major as well as new attractions in the area.
Cost effective: Being an Asian country, Thailand is cost-effective as compared to the prices of certified yoga courses in other countries. You may combine your airfares, training fee, accommodation at a much lesser budget as compared to countries like Canada, US or the UK. Moreover, accommodation and food are included by most of the yoga schools.
So, you see, Thailand offers not only authentic and traditional yoga teacher training course but also offers the amazing experience of a relaxed and de-stressed holiday that helps you calm your mind, body, and soul. The above-mentioned reasons are just a brief part of the bigger picture of what you are going to experience. The best way to judge the reasons is to plan for yoga teacher training in Thailand.