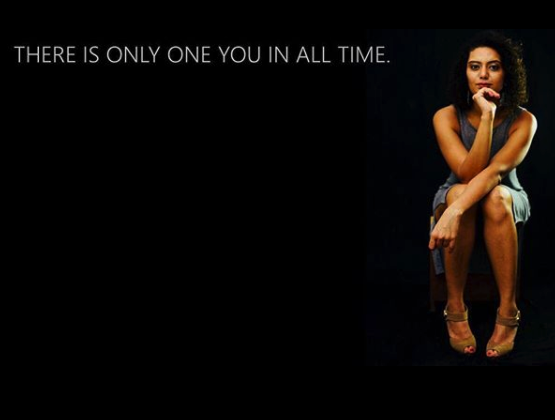 StoryMirror interviewed Shruti Deshpande a fitness enthusiast, internationally certified Zumba instructor, BollyBeats fitness professional and model. Here is what she has to say.
Q. Tell us about you and your background.
I have always wanted to explore different fields in life. Coming from an army background I was privileged to study across different schools in the country and travel constantly. I always had a creative bent of mind and after finishing school I pursued fashion designing in parallel with economic honors. Inspired by my father who was then a psychologist in SSB, I decided to do an MBA in human resource. I was also into fitness, dance and sports all along. After my MBA I got campus placed in HR Consulting.
While working in Hyderabad, I discovered my passion for dance fitness when I attended Zumba classes. My instructors praised my stamina, dancing skills and encouraged me to get certified. During a solo trip to Miami, USA, I got certified as a Zumba instructor.
Certified as a Zumba Instructor at USA.

There on there was no looking back! Along with my corporate career I was taking classes at 3 reputed studios in Hyderabad and built a client base. I also started modelling and was recently in the top 10 contestants of Femina Miss India (Telangana Audition).
Femina Miss India Top 10 (Telangana Auditions)

At this point in life, I have quit my corporate career to step into the dance and fitness industry. I am going to start my new role as the Club Manager and Dance Fitness instructor of Multifit, Pune (Aundh branch).
Like I said, I always wanted experience many options and then find out what is it that I love doing every day. Each step was a learning and led me to what I love.
Q. What is your life's greatest passion?
Dancing. Not just for myself, but making others groove and seeing them enjoy - ignites me! It is my happy place and the key to my fitness.
Q. Take us through your work.
Party yourself into shape! That's is what I believe in. Health is a person's biggest investment and being fit in a way that you are constantly happy is sheer bliss!
I am currently a certified Zumba instructor and BollyBeats Fitness professional. I also focus on body strengthening and toning techniques. I take dance fitness classes and have been involved in a variety of events like 10K Intencity, Hyderbad Fitness Carnival, HealthNBenz, MagicRise morning fitness party, Womens' day dance fitness sessions in Pune and corporate dance fitness sessions across Hyderabad and Pune.
10K Intencity BollyBeats Warm-Up Session, Hyderabad

Hyderabad fitness carnival
---
HealthNBenz
---
Along with the amazing routines that Zumba and BollyBeats Fitness launches each month, I always aim to introduce a few easy choreographies of my own as well as body weight toning and strengthening workouts in my routines. While the former is excellent for cardio and later is effective way of shaping up the body using your own body weight! I also make sure that my choreographies are neutral such that men and women both are comfortable in attending my classes.
Along with taking a class, I like to take one step ahead. I track the body weight, fat percentages of my students and also take feedback from them at the end of classes. What matters to me the most is that my students/clients don't just enjoy the class but also see results in their bodies. 'Connect' is very important to me. They believe in me and want to stay with me when they see that my classes are making a difference in their life.
I promote my work and posts with students/clients/instructors under the name - 'CurlyGrooves' on Instagram, Facebook and YouTube. I have always been described as the tall girl with curly hair and grooving to music is what I love!
Check out the video with students on my YouTube channel here.
Q. What inspires you?
There are two things that inspire me the most -
1. Travelling – I am an avid traveler and enjoy bag packing. I especially love exploring places which are less commercial and untouched! Each time I travel, meet new people, listen to a new song, I am inspired to do something new with my work. I recently started a 1 minute dance video series called 'The world is my dance floor!' on my channel 'CurlyGrooves'. I shot videos in different places like Andamans, Hampi, Kodai Kanal, Goa - with new people and in different environments!
Video for my series – 'The world is my dance floor'! ->
This is at Andamans.
And you can see the other 4 of andamans' videos here, here, here and here :)
---
This was at Hampi. And watch other 3 videos of hampi here, here and here :)
---
This was at goa.
---
This was at Kodai Kanal
---
2. Happy faces - When a student comes and tells me that they forgot their work stress or a fight back at home or lost an inch and come smiling to me, nothing makes me happier. It motivates me to work harder.
Q. Is there an achievement or contribution that you are most proud of?
Achievement - Getting certified as a Zumba instructor in Florida, USA. All of this started from there!
Thereafter, getting certified as a BollyBeats Fitness Instructor at Hyderabad. Luckily the co-founder of BollyBeats is like a mentor to me. This dance fitness format has originated in India and is becoming rapidly popular across the globe due to it's catchy dance routines on Bollywood and global music + 10 minute strength training workouts included in the session.
Contribution - Dancing for a cause. In the past year I took some sessions where the participation and response amazed me!
I took BollyBeats Fitness sessions in Pune on the occasion of Women's day at Multifit, Aundh and Infosys, Pune. What I am proud of is that these sessions were definitely for the occasion of women's day and to encourage well being but there was immense participation from both men and women. Men came along with their wives, friends, sisters, moms and celebrated the day!
---
This was of Women's day session at MultiFit, Pune, Aundh. Watch the other video here.
---
This was on Women's day session at Infosys, Pune. Watch the other one here.
---
While working with Deloitte I took a Zumba + BollyBeats Fitness session for about 500 consulting professionals to promote well being. In corporate, sitting has become the new smoking! We wanted to make everyone forget their work for once and party themselves into being fit! The response was amazing! All practitioners danced their heart out, from the new joinees to the firm leaders! It was amazing and the session was highly appreciated.
This one was the Deloitte session. Watch the other one here.
---
Q. How do you want to see yourself 5 years from now?
I have taken the first step to where I see myself. It is a matter of persistence and hard work to reach the top and be known for what you do. Five years from now, I see myself as an established dance fitness instructor + model. I also aim to have my own Dance and Fitness Club in future.
Check out Shruti on Instagram, Facebook and Youtube. You can contact her through her facebook profile as well.