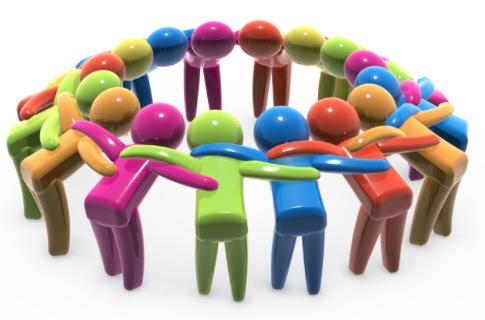 Employee engagement In Corporates
"This is about how we create the conditions in which employees offer more of their capability and potential".
-David Macleod
Employee engagement in corporates is all about getting that positive drive among your employees where they get up in the morning and are excited to come to their desk and work. Where they have plans for the day and some brilliant ideas to suggest to the management, for which they have that belief that their opinion matters and if that suits the company it would be accepted and appreciated as well.
Many companies don't bother much on employee engagement which results in failure of plans and unhappy employees. Employees are the most important asset of the company which demand equal involvement in the affairs of the organisation. One must never forget that actions speaks louder then words, and when it to comes to keeping employees with you for long, it is the game of trust. Employees can see right through the mirror and know who is actually caring enough to respect their talent and willing to help them grow along with the growth of the organisation.
Being transparent and giving your employees a voice, is the key. Involving their voice in some major decisions of the organisation is the way to show that the head management trusts its employee and they are willing to accept their equal participation.
As for the Indian context, this is becoming a trend, and is getting accepted wildly by different organisations as per their policies and understanding. Learning somethings from google Indian companies have also started to adopt some methods like recreation and special gifts and holidays. No doubt, this helps in creating a good and welcoming work environment but there are certain stones which are not to be left unturned.
An employee has a life outside the company boundaries as well, and we surely cannot avoid the fact that their mental stress and family health, effects their work and potential equally. Sometimes companies ignore the fact that an employee is giving their full potential to that company for their family and their happy well- being. Sharing some load becomes the responsibility as well. Such as maternity leave, accepting their personal choices and giving some space to the policies which can somewhere support the family if the employee dies while working with the organisation.
Invest in your people. Telling your employees that their growth is also the part of organisations growth process. Many companies arrange development programs which help the employees groom themselves on every level. To the bonus point for the organisation, the growth of the employees ultimately comes back to the organisation 10% more. This makes the employee technically sound and provides a bigger opportunity to grow, makes them sure to be dedicated and stay longer with the organisation.
Dedicating long hours in the organisation attracts a bit of health responsibility towards the organisation. After all, only a healthy employee can give you the desired results. Corporate yoga is on boom these days. This is also a part of employee engagement. As for understanding the concept and its positive effects. These small yoga sessions work as stress busters and help the employees to get relaxed without even telling their problem to every other doctor in the town. This method is widely accepted among Indian companies as well and is highly appreciated too. Moreover, it proves the fact that a happy and healthy employee is the base of the company.
A team that plays together stays together is a well said and well proved line. Personal rivalry is not something that can affect the workplace and work in any way. The concept of employee engagement also involves their equal engagement with each other and not just the management and their work. After all it's a team game. Therefore, it becomes equally important for the organisation to keep their employees involved with each other too. Positive vibes work for every place and every person.
At times you even need to shift your mindset and think in other directions. Employee is the bedrock of your organisation and you cannot afford losing them. The basic problem that any human resource is facing these days is losing their good employee over some not-so-considerable issues. And their employee is soon grabbed by other organisations, as a result soon you end up competing with your talent. Any employee is surely working for you and you are paying them but that can never turn them to your slaves. They have something that they are getting paid for, so they deserve all the respect and equal appreciation. Sometimes compensating on some points to keep a worthy employee in your team becomes really important.
Sylvia Ann Hewlett cities the results of a survey, "83% of Millennials and 75% of Boomers say that the freedom to choose when and where they work motivates them to give 110%.
Money is not the only force that can push anyone to give all of them to their work, sometimes the words of appreciation works as a bigger and better force of motivation. Encouragement and reorganisation should be used as rewards for higher performance.
If you can retain best people, the best clients will follow. It's the employee that any customer and client get attached to and not with the management. You need to know what it is actually that you are controlling. It's all about the people who are working as the representatives of your organisation. And if you are able to keep those best to you then only best will follow.
Little things can make major difference. This can be done by the positive steps you take or the negative that flows. Creating your unique culture is a commitment not a campaign. As the cycle goes on, some employees will always leave you for different reasons and you always need fresh faces to fill the spaces. Why will they come to work for you? Only fame won't work for you always, sometimes word of mouth policy plays the best card. What culture you create inside is what people hear outside.
The overall takeaway can be that any place can be a place to stay and give the best from your potential if you have a good working environment. Toxic environments will welcome boredom and the regular routine. Or just the bunch of employees who are sitting, working their regular papers, waiting for time to get over and have zero interest in the growth of the organisation. The research shows that 75% workers don't quit the job, they quit their bosses. A happy engaged employee is the healthiest thing for any organisation and they attract the best customers.
Employee engagement cannot be achieved by a mechanistic approach which tries to extract discretionary effort by manipulating employees' commitment and emotions. Employees see through such attempts very quickly and can become cynical and disillusioned.
Employee engagement in corporates is trend that has been followed by many companies all over the world. As far for sales, customer is the king, but to satisfy the customer and attract profits a happy employee is the key. You can't run a company all by yourself and with your own ideas alone. It is all about every pillar that makes it possible. It's more about appreciating every single employee for their effort and contribution.
You may have all the right strategies with you but if you have the wrong culture your company won't survive.
Storymirror has launched one such initiative along with Yes Bank wherein we are organising first ever inter-corporate competition - YesiWrite! The competition is a creative call to all and encourages people to break the regular monotony of 9 to 5 job and spare some time towards creativity. The competition has been kept open in 6 different languages - English, Hindi, Marathi, Gujarati, Odia and Bengali to not distinguish and provide an equal opportunity to people across all regions. We are trying to work to inculcate positive work culture, among the employees. Such strategies will not only help the company to grow but also allow its employees to prosper at personal level. The Competition like, "YES, I WRITE", will surely help us in meeting this goal.
The content will go through renowned jury members like Radhakrishnan Pillai, Anand Neelakantan, https://stagingcontest.storymirror.com/yesiwrite/jury-panels
If you are looking for happier employees and sustaining organisation then don't forget to click here https://contest.storymirror.com/yesiwrite