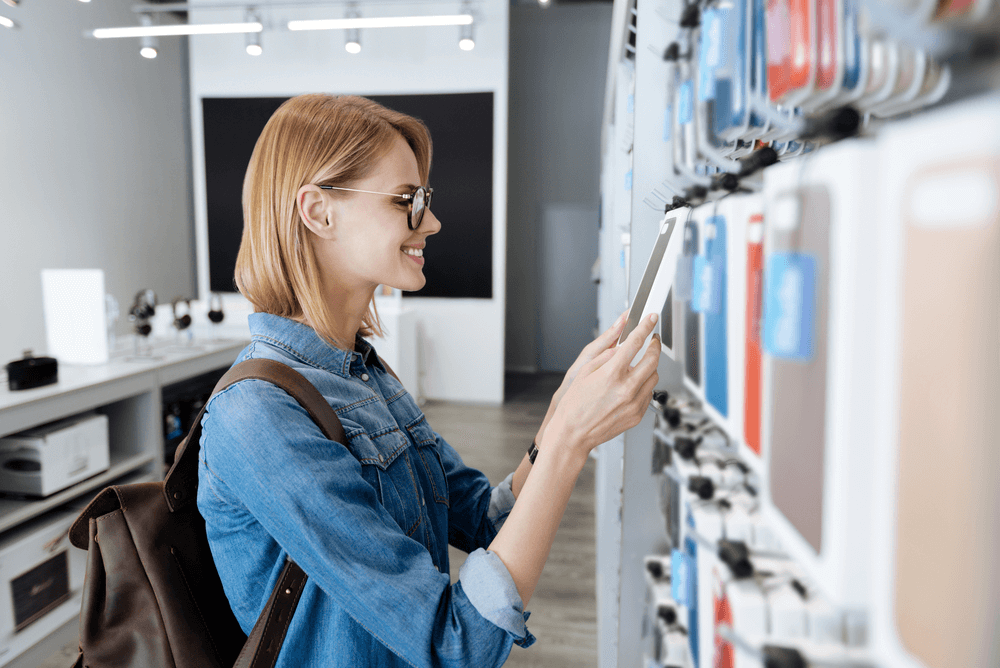 If you dedicate yourself to the personalized mobile back cover, the price is one of the key factors that will have a direct effect on your sales and the success of your business. When deciding the sale price of any product, it is advisable to conduct a small market study on the sales prices of your competition. It's as easy as visiting the online stores of similar products and even the nearby physical stores. After analyzing this information, you have the last word and you can even offer a lower price than the competition. You send in your business. However, the price war is not the right strategy to ensure a stable business. We have carried out a small market study, and in this post, we want to offer you our conclusions about the sale price of personalized covers and to come up with ideas on some strategies that can help you increase the sales of personalized covers.
The custom phone cases is a very simple product, so the competition analysis does not require much time. We have visited the main online stores of personalized covers and although we have found small differences in price, we can conclude a sale price margin.
At what price should you sell the carcasses?
According to a study conducted by Zepper, the approximate price is INR199 to INR550. There are many shops selling these printed mobile covers in shopping centers with prices below INR199, but these are not personalized. Sure you find decorated cases even for INR149, but it is another business different from yours. You are offering the client the possibility of incorporating a special photograph, a phrase or personalized message and even his own design. For this reason, the value of your product is higher and this also translates into the price.
Once you have decided on the individual sale price per personalized housing, you can make an additional offer: why not offer a second mobile cover with a discount? If the sale price of a case is INR299, you can offer a second case for INR249, and even a third case for INR199. Or you can offer a second housing with a 50% discount. With these offers, you will be encouraging your customers to think about giving away more than one case. It is a simple marketing strategy that can easily increase your sales.
Surely you can come up with other commercial strategies. Why do not you share them with us?
Other tips
Although the personalization of mobile back covers allows you to include your own photograph, more than half of the clients prefer to incorporate an original design and fun phrases. In this case, you must offer several design proposals to your clients. But be careful, do not offer too many options because the bigger the range you offer, the harder it is to choose!
There are customizable housings composed of a structure that incorporates a customizable metal plate and 3D phone case that allow you to customize the entire surface of the casing including the edges. Although the phone case with the metallic plate is easier to personalize, more and more the 3D cases are preferred because of their better visual effect and maximum adaptability to the phone. 3D customization requires using a 3D oven, a specific mold for each phone model and cooling of the casing immediately after sublimation can become a delicate process, to prevent the casing from deforming and not adapting perfectly to the mobile. This small problem is being solved with improvements in the composition of the cases, the use of molds and a special cooling of the custom casing.
The mobile covers offer more protection to the mobile phone by covering both the back and the front of the phone, being able to customize both sides of the case.
Customers want a specific casing for their phone model and you should have covers for classic mobile models: iPhone, Samsung, etc. And you must also be aware of consumer trends in this sector. You can not neglect the new models of companies like Xiaomi or Honor, which have achieved very important sales figures.
It is impossible to have such a complete offer and the universal cases are a great solution for those less popular models.
If you are starting in the world of personalized covers, this information can be your starting point. And if you already dedicate yourself to this niche of personalization, your experience is very valuable. Write to us and share with us at what price you sell your custom cases and what type of design is most popular.