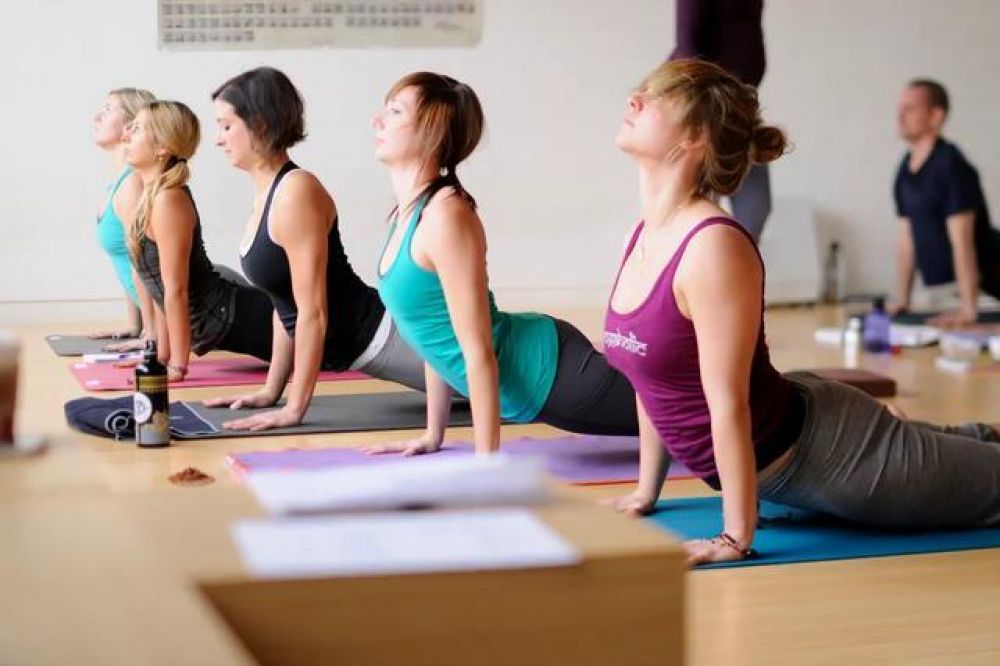 Yoga the ancient science of life is an amazing practice of the body, mind, and soul, but moreover, it is a practice of your intention. When you choose to step on to the mat, you do it for one or the other intention, be it getting rid of extra weight, reducing pain, cultivate what the practice offers, and more. Your intention can be anything; it is necessary that you feel better, rejuvenated, de-stressed, compassionate, etc. But to get well through the intention and practice one needs the right style and yoga teacher for support which is easily available through a 200 Hour yoga teacher training in Nepal or for that matter, any location.
Choose the Right Style
Intention: As mentioned, one can opt for yoga practice for any purpose including weight loss, restorative, spiritual, pre-natal, etc. So, the first thing is to be clear of what exactly you want and then, pursue further.
Right Style: Yoga has so many aspects that are designed to fulfill the needs of every aspirant. To facilitate the same there are lots of styles in yoga that suits your need and requirement if chosen rightly.
Hatha Yoga: A slow-paced classical form of yoga that is ideal for beginners.
Ashtanga Yoga: A dynamic form of yoga that syncs the breath with movements.
Vinyasa Yoga: Vinyasa is similar to Ashtanga practice and also called flow yoga.
Yin Yoga: A meditative kind of yoga form that is perfect for those who want to quieten their mind.
Bikram Yoga: The yoga style is practiced in a hot room with a temperature of 40 degree Celsius. The sequence flow consists of 26 poses and two breathing exercises.
Iyengar Yoga: Iyengar is ideal for beginners and helps to teach poses correctly, includes props and integrates focus.
Restorative Yoga: Restorative yoga is a relaxing form of yoga that uses props and is helpful for those who want to recover from injury, trauma, etc.
Jivamukti Yoga: A spiritual form of yoga, Jivamukti is suitable for people who are looking for both physical and intellectually intense workout.
Opt for Trail Classes: If you are still confused as to what style to choose, then worry not. Many yoga classes are open for trial sessions. So don't hesitate and hop yoga studios to find the right one.
How to Choose Right Yoga Teacher for Your Health and Practice?
Choosing right teacher, even during your yoga teacher training in Nepal or at any other yogic place is important part for a blissful experience.
Choose the one who teaches what you want to learn
The first thing to consider if the teacher you have chosen teaches the yoga style you prefer. An ideal teacher is someone who teaches the things students are looking for. You might get a lot of references, or even your friend asks you to learn from her yoga teacher mother. She might be amazing at her work, but this does not ensure that she is suitable for you. So, it is very important to consider the teacher who is an expert of your yoga style and delivers the learning you're seeking for.
They should be Well Qualified and Experienced
Don't hesitate to ask your teacher about their qualification and work experience, as it is essential to go through their profile to choose the best. Find out what kind of training they went through, how much experienced they are, do they teach or have any experience with the yoga form you wish to learn and practice, etc. These things hold utmost importance and gives you satisfaction from their teachings. Also, know whether they hold an RYT status with Yoga Alliance. Though undertaking yoga certification is a personal choice, but it adds to the credibility of teachers and their teaching.
They need to be approachable
Building a student-teacher relationship is important for a blissful and safe practice session. It is important for you to find a teacher who makes you feel comfortable, and is easily approachable to resolve your queries. A teacher, who shows up early, can give a good time to students to answer their questions or know about their body condition or limitations to help them in providing the best yoga session. There are certain other nature and behavioral qualities that you can also consider for choosing the right teacher for your health and practice.
Yoga is a life long journey, so choose your traveling essentials carefully without any rush.