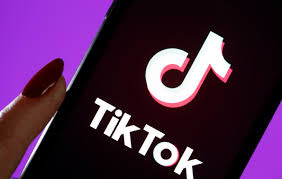 TikTok, the world's leading short video platform, has been an advocate of online safety. Ever since its launch, TikTok has teamed up with several organisations across the world to emphasise the importance of online safety, reporting abusive content, and parental guidance.
India, too, has seen TikTok's active participation in promoting safety. Earlier this year, TikTok launched the '#SafeHumSafeInternet' campaign to promote the importance of online safety. The TikTok team has also introduced a Safety Center, which is localized website that has safety policies, tools and resources to help users navigate the online world and TikTok in various languages ranging from Tamil to Odiya.
Recently, TikTok also announced the launch of 'Device Management', its latest safety feature that enables users to have complete control of their account. Using this feature, TikTok users will be able to end sessions or remove their accounts from other devices from within the TikTok app to better manage their safety of their account. This feature will help avoid the misuse of user accounts.
Related Story : टिकटाॅक (TikTok) दे रहा है स्वच्छ भारत में योगदान
TikTok constantly promotes a safe and positive app experience for its over 200 million users in India by offering them in-app tools and educational content and quizes to equip them with all the information they need to have the best possible experience while showcasing their creativity. The new feature further empowers them to manage their online presence in a wise and safe way and choose the sessions they want to end.
The Device Management feature is an addition to TikTok's existing suite of 13 industry leading safety features, which are designed to protect its users. Features like age gate, restricted mode, screen time management, comments filter and safety centre are helping users to safely showcase their creative expression through their videos. Furthermore, as part of ongoing education for users, TikTok has released a series of educational videos in Hindi and English to help its users understand and learn the workings of its our industry leading 14 safety features. The video is curated to be fun and easy to understand with useful information on safety guidelines and tools for its Indian users.
As a platform that celebrates trends and embraces diversity, TikTok has become the preferred platform for expression, given its lowered boundaries for sharing, creating, discovering — all made easy on mobile of over 200 million Indian users. As it continues to nurture its growing diverse global community, TikTok will continue to launch new tools and initiatives to support the creation of a positive and safe app environment, where users can express themselves and have fun. For more information about TikTok's safety efforts, please visit: https://www.TikTok.com/safety/.