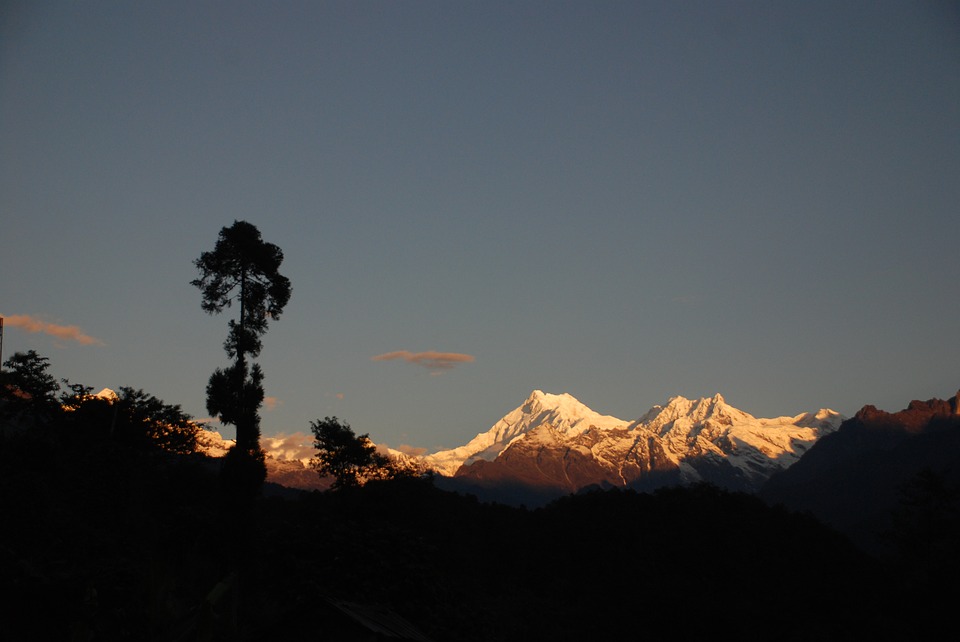 Although there are no shortage of romantic places in the world, including India, where you can go along with your partner and spend some quality time together. But in India a number of places are so romantic, where you plan holidays with your partner. Here we have listed the top 5 romantic places, where couples can plan a honeymoon trip.

Darjeeling
Darjeeling is a North Indian Hill Station located in the forest trails on the Nepalese border. The visitor can also watch the Mount Kanchenjunga and feel the glimpse of Mt Everest, Mt Lhotse and Makalu peaks. The climate of Darjeeling is almost like enjoying a couple tours. In the winter season there is a warm temperature in the valley area. The month of January and December in Darjeeling is interesting and enjoyable to make a honeymoon trip. But it is considered the best time for Darjeeling holidays from March to July.

Sikkim
Sikkim is a tiny North Indian state in the foothills of Himalayas. It is crowned by the Mt Kanchenjunga and with its attendant peaks- Pandim, Narsing, Kabru, Talung, Siniolchu, Pau-Hunri, Simvo and Jopuno. Gangtok is the Capital city of Sikkim. This beautiful land of Sikkim is covered by deep valleys, mystical gompas, snow-fed lakes, hill stations and many more nature refined scenic attractions. Sikkim is also offering adventurous sites, charming spots, lovers paradise and everything that a couple desires in a honeymoon tour.

Munnar
The natural beauty here is worth seeing. Especially the tea plantations spread far away will make you enchanted. In the month of August, it is worth seeing here. If you are a nature lover and want to spend time together with your honey for peace and relaxation, Munnar is the best destination for couples. There are so many things to do on your couple tour to get more fun in Munnar, as you can enjoy Ayurvedic spa here. Book a backwaters houseboat ride and enjoy a romantic night with your spouse in the personal houseboat.

Andaman
Whether it is a honeymoon, or hang out with your partner, Andaman is included in the Top List Destinations for Couples. This is India's most romantic and beautiful beach destination. You will be fascinated by the Andaman among the best beaches in Asia. The romantic beauty here and there will be allow you and your partner who will find peace and happiness. Here you can dine candlelight on the beach with your beloved one, and also enjoy watching the sunset/sunrise. There are many more such things that you can enjoy here with your partner.

Goa
When it is a coupling tour, we must talk about Goa. After Andaman, if any place deserves in the hearts of people, then it is Goa. It is also a quite popular honeymoon destination among Indian couples. There is a lot to enjoy in Goa. Apart from the beautiful beach you can also do sun soak, take tanning here.

If you want to enjoy the holidays of your life, at the best places of India, then plan a tour to Sikkim and Darjeeling. North East India is a region that meets all the needs of travelers with different tastes.