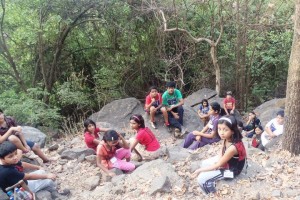 Due to heavy academic pressure, which children nowadays have to face, leaves them with nearly no time to play their hearts out.
The common saying is quite true, that if a child works very hard and does not participate in any form of games makes him/her, dull since physical activities have proven to be beneficial for both health and the mind especially for children.
Summer is the ideal season for children to indulge in outdoor games. One of the best ways to encourage children to take part in physical activities and outdoor games initiated by kids adventure camp.
Reasons why one should make their children join an adventure camp this summer.
Growth development
It is scientifically proven that most of the children undergo both height and weight development in summer via physical activities. Adventure clubs give a lot of opportunities to play and exercise via many adventurous activities, which helps in proper digestion of food thereby decreasing the chances of obesity.
Improves concentration power
Adventure clubs provides a lot of outdoor games and adventure related activities to take part in. These activities help to improve the concentration via learning new strategies, developing a problem-solving attitude, learning about the basics of science and in many ways.
Improves interaction with people
If a child is introvert, then he/she should get enrolled in an adventure club since it will improve his ability to get along with other children. This helps the child to communicate with his fellow campers freely. This point will help a child to co-relate with other people in the future, thereby improving his/her communication as well as public speaking skills to some extent.
Improves interest/ learning ability
Kids adventure camp also helps a child to grow interest in nature and science, thereby, making them understand the whole concept of ecosystem and how it works. They also learn about various flowers and animals and other living creatures which improves their basics of biology.
Reduces chances of obesity
Lack of exercise decreases metabolism thereby increasing the chances of generating fats in the body due to improper digestion. Adventure camps not only indulge these children in exciting activities but also provide these children with a well-balanced diet which is right in protein and fibre which helps to maintain their weight and to keep themselves fit and energetic.
Helps to follow a healthy lifestyle
Children who actively indulge in outdoor games and activities are more likely to lead a well-balanced lifestyle. They are trained in activities like rock climbing, hiking and many other adventurous activities which require maintaining a healthy and fit body to perform such tasks. They are also provided with food which is rich in protein and minerals.
Thereby, this summer if a child is not into a professional training for any particular sport like football, basketball, cricket, baseball, etc. then he/she should be lead into any adventure club since the brain's favourite way of learning is through outdoor activities and games.