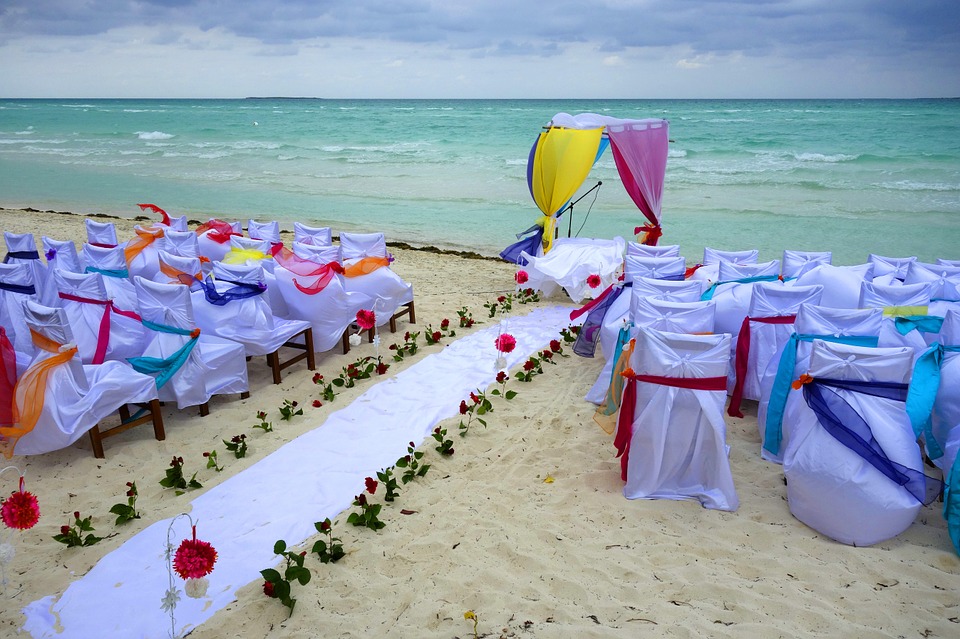 A honeymoon is a wonderful moment that is unforgettable in everyone's married life. People always select the honeymoon destination according to their budgets and desire. If you are planning to spend some romantic moments in the country, then there are a lot of options available for pure Desi romance. Besides, each honeymoon destination is not less than foreign destination. Here we list India's Top 3 Honeymoon Destination for a romantic journey. With the help of this informative guide, you will be able to choose your dream honeymoon place in India.
1.Gangtok
Over the mountains of Kanchenjunga, the dream of watching the sunset or sunrise, your dream come true here. In the northeast Gangtok is one of the most romantic place in India. There are many attractions to spend romantic moments here, which are enough to make your honeymoon memorable.
What to do- Ride on Gangtok Ropeway, Admire the Himalaya mountain range, Boating in the lake or sitting on the shore, Trekking and Mountaineering.
How to reach- Bagdogra is the nearest airport to Gangtok by a travel distance of 126 km. Private cabs and taxis are easily available from Bagdogra airport. While Jalpaiguri (NJP) is the nearest railway station to Gangtok which is about 120 km away.
Honeymoon package duration- 5-6 days
Best time to visit - throughout the year (except monsoon)
Where to Stay - Book at any of the best resorts or hotels where the beautiful mountain scenery looks. There are many budget to luxury options available.

2. Darjeeling
Like the fresh tea of Darjeeling, the atmosphere here is always fresh. There are pleasant climate and valleys filled with greenery, which makes the romantic environment for honeymoon couples. The sun's golden rays, narrow mountain paths, green tea gardens and cool weather make Darjeeling an attractive honeymoon destination for newlyweds.

What to do- Stay at a Tea Garden, Drive up to Tiger Hill, Visit the Himalayan Mountaineering Institute, Enjoy The Ride of 'Toy Train', Discover Monasteries, Visit at the Padmaja Naidu Himalayan Zoological Park, Trek the Darjeeling Observatory Hill & Mahakal Temple, Ride on Darjeeling Ropeway, Visit the Peace Pagoda and Finally Shopping at Darjeeling Local Market etc.
How to reach- The nearest airport to Darjeeling Bagdogra which is approx 95 km away. There are regular flights from Kolkata, Delhi and Guwahati. Darjeeling taxi tour is the most popular modes of transport from the airport. While about 60 km away NJP is the nearest railway junction of Darjeeling which is direct connects top Indian cities like Kolkata, Delhi, Guwahati, Chennai, Mumbai, Bangalore, Cochin, Bhubaneshwar etc.
Honeymoon package duration- 1 week
Best time to visit- throughout the year (except monsoon)
Where to Stay- By visiting the city you can do much better on hotel reservations on your own. There are a large number of hotels and lodges options available.

3. Jaisalmer
In the middle of the desert, how will you experience honeymoon under the roof of the stars, it will only be getting to you after visiting Jaisalmer. To celebrate honeymoon in the middle of the Thar Desert, you can booking by to a travel and taxi agency who offer camping in the middle of the desert.

What to do- Desert safaris, Sightseeing of palaces and forts, Enjoy festivals, local music and folk dance etc.
How to reach- Jodhpur Airport is the nearest airport to Jaisalmer about 285 km. You can hire a taxi to Jaisalmer from the airport.
Honeymoon package duration- 6-7 days
Best time to visit- October to March
Where to Stay- For the best honeymoon experience, you can make a booking at Desert Resort or any Haveli palace.

IndiaTaxiBooking offer taxi tour and honeymoon packages in India. Check out popular honeymoon packages in India and give a perfect start to the new life.