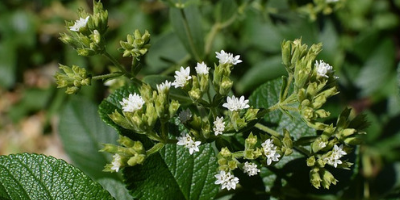 Derived from the leaves of Stevia Rebaudiana, a type of plant species, native to Paraguay and Brazil, Stevia is a sweetener and sugar substitute that has been in use for decades. The leaves had been used to sweeten local teas as well as medicines for hundreds of years.
According to reports, in the year 2006 Japan consumed more Stevia than any other country and used it in food products and soft drinks and even as table sugar. Review studies have found that the use of Stevia does not result in any kind of after effects and so there is no health concerns regarding the use of Stevia or its sweetening extracts.
A sweetener without calories
A natural substitute of sugar, Stevia, has zero calories, has no fats or carbohydrates in it. Stevia extract is available in the form of liquid, powder, in sachets and as a dry leaf form. It is just like sugar, but only very little need be used than sugar.
Stevia is used in deserts and different beverages. It also helps satisfy any sweet cravings, and is perfect for diabetic, obese and fitness conscious people. Manufacturers have started incorporating it into new products to replace the artificial sweeteners in some existing products like:
Coco cola
Vitamin water
Yogurts and low calorie ice creams
Ice cream and ice cream sandwiches
Cookies and cakes
Tea, coffee and so many other food products.
In homemade lemonade
In hot or cold cereal
In a smoothie
Plant based, Stevia is not chemically made in the laboratory and so is known as a 'natural' sweetener. Stevia usage has been approved in many countries in Asia, Europe, in Australia and South America.
Japan, which had banned the use of artificial sweeteners, has again allowed the use of Stevia as it is considered to be safe.
Perfect for a weight loss program
As Stevia has no caloric content in it, it is very useful in weight loss programs. Stevia helps stop bacteria growth in the mouth thus preventing tooth decay. It prevents from cavities forming in the tooth and also helps prevent gum diseases. It is safe to heat Stevia and so can be safely used for cooking and baking purposes.
The effect of stevia on your health
Researchers suggest that Stevia therapeutic effects against
Cancer
Cystic fibrosis
Diabetes
Hypertension
Inflammation
Obesity
Tooth decay
The versatility of Stevia is yet another benefit. It can be used in both hot as well as cold beverages. Stevia contributes neither calories nor carbohydrates to the diet. In people having type two diabetes stevia has shown minimum to no effects on blood glucose as well as insulin levels and also on blood pressure and body weight.
Stevia is used in baking because only less amount need be used. Stevia consists of antioxidant compounds which helps fight infections to the organs, particularly the pancreas. They cause no allergic reactions when consumed in food. It has been confirmed that stevia is safe to be consumed and is also an ideal alternative for sugar.