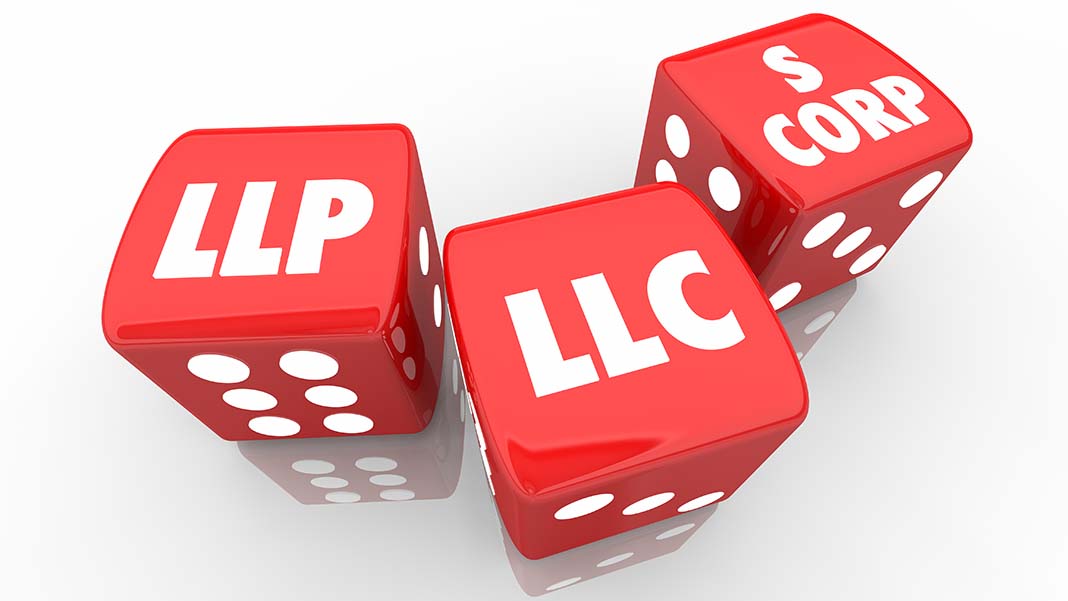 The company's structure is very important from its business point of view. What business structure you want to incorporate would depend on the nature of the business, future goals and growth plans. There are basically five types of business structure permitted in India, of which, LLP or limited liability partnership is the latest addition. In today's era of start-ups, where more and more businesses are being registered every day, LLP has become quite popular. Another form of business structure that has been in existence for quite some time is the LLC or limited liability company. There are few minor differences between the two and people often assume them to be the same. With the advent of LLP, setting up LLC in India has taken a back seat.
This article tries to explain the two forms of business structure and analyse the difference between them. We will also discuss the advantages and disadvantages of these business structures, and which one would best suit the interests of your business.
LLC
Limited Liability Company, or LLC, is a privately held business entity. It integrates the features of a partnership firm and a corporation. LLC is known by different names in different countries. The liability of the members of LLC is limited, and they are not individually liable to pay the debts of the company. The personal assets of the members are insulated from any debt recovery process against the company.
LLP
Limited Liability Partnership is a kind of business structure in which the liability of some or all the partners is limited. This structure can be found in many countries, including India. Limited liability means the partners are not liable for the debts of the company, and also, for the acts of other partners. The mutual agreement between the partners gives them the flexibility to establish the firm as partnership.
Difference between LLC and LLP
Though the basic foundation of both the business structures is same, there are some difference with respect to the conditions and process of incorporation, taxation, compliance requirements, etc. These differences are briefly discussed below. Based on these differences, we will try to understand why setting up LLC in India is gradually losing its sheen.
Structure and Incorporation
A minimum of two members with a maximum of 50 is allowed for an LLC. For LLP the minimum requirement is two members with no cap on the maximum.

Memorandum and articles of association are the two compulsory documents required for incorporation of an LLC, whereas for LLP, it is the partnership agreement.

The names should end with 'LLC' and 'LLP' respectively.

An LLC should have a paid up capital of at least Rs1 lac, whereas for LLP it is not specified.

An LLC is dissolved if a member dies or becomes insolvent, whereas an LLP has a perpetual existence.

Annual general meeting is compulsory for an LLC, which is not the case with an LLP.
These differences apart, both have to compulsorily register themselves with the Registrar of Companies, and are separate legal entities, different from the owners.
Taxation
Types and level of taxes that are levied on the two types of entities are significantly different.
There are three different types of taxes levied on a limited liability company:
Corporate tax on the income of the company.

Dividend distribution tax is levied when the company pays dividends.

Minimum alternate tax is payable on the book profit if the calculated income tax payable is less than the minimum. It depends on the method of calculating depreciation, which may be different for different purposes.
Taxation on a Limited Liability Partnership is done in a much simple way. Only income tax and the alternate minimum tax are applicable. Distributed income at the hands of the partners is not taxed.
The tax liability of an LLP is quite less compared to that of an LLC for a similar income.
Compliance Issues
The compliance requirements of LLC and LLP are significantly different. As per the rules of the Companies Act, a limited liability company has to maintain an audited balance sheet and profit and loss account and present them to the regulatory authority. It also has to compulsorily hold annual general meeting and present directors' report. All these require significant additional expenses.
On the other hand, LLP only has to present annual account statement and solvency poof along with annual report under various sections of the LLP Act.
To conclude, there are several advantages that an LLP has over an LLC. The much simpler conditions of business formation and incorporation, simple tax structure and lesser tax liability, and easy compliance requirements make LLP very attractive for entrepreneurs. These advantages have made setting up LLC in India less preferable for businesses. More and more small and medium businesses are registering themselves as limited liability partnerships.
This article is written by Amy Johnes, a legal blogger at Ahlawat & Associates one of the best insolvency and bankruptcy law firms in India.