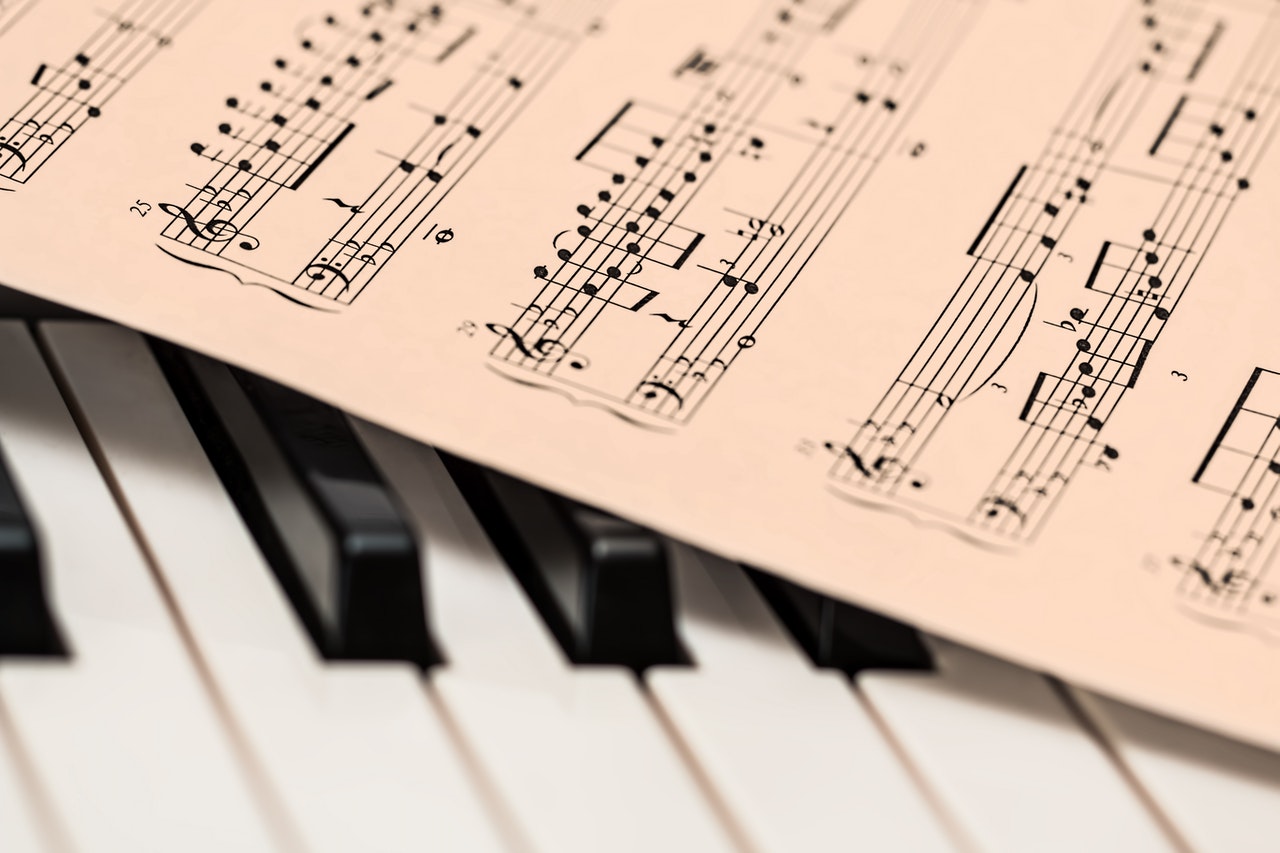 Source: Pexels
If you've been writing songs for a while and want to up-level your lyrics, this article will help. Here we move past the basics of structure, rhyme, melody and chords and look at how to write lyrics that will leave a lasting impact on the listener.
Here are our top ten tips for making a difference with your music:
Speak the Truth
One of the simplest tips on how to write lyrics that move your audience is to write the truth. Use real experiences that have happened to you or a friend.
Your listeners will be able to tell straight away if a song is inauthentic, so try to tap into experiences and emotions that you've felt in the past. Writing from an honest, authentic place will translate into moving lyrics.
Work Out Your Problems
Some of the most popular songs are borne from tragic situations. Writing songs can be a therapeutic experience. Use your music to work through problems that you can't solve. This will not only help you write lyrics that will surprise you, but also help you to work through your hard times.
Choose a Title
Selecting the right title for your song is a vital part of the song writing process because it must sum up what the song is about in just a few words, and yet still capture the interest of the listener.
The title should be memorable and catchy. Ideally, they will be short and instigate a level of curiosity in your audience.
Use Unusual Words
Many songwriters can fall into the trap of using similar words repeatedly in their songs. In country music, for example, we hear word like baby and trucks over and over.
"Set yourself a challenge to include an unusual or non-conventional word in your song writing. Bonus points if you can place it in a way that you need to rhyme with it, which will stretch your comfort zone as a writer and show off your lyric writing magic," says Cindia Williamson, a writer at Paper Fellows and Dissertation Writing Service.
If you are struggling for ideas, go through a thesaurus and find a few inspired ideas that relate to the story in your song.
Get Feedback
If you have created something that sparks your excitement, but you don't know whether it will impact others in the same way, get some feedback from your network to see if it resonates. Play the song for your family, friends and mentors and ask them if they feel the music is impactful.
Rewrite The Story
Every story that you can possibly imagine has been written in one form or another before. As a songwriter, it is your obligation to reframe and rewrite what's already been said in a bright new way.
Instead of worrying about writing something completely new, focus on creating lyrics that inspires you and find ways of telling the same story from a new viewpoint.
Structure
At the outset, spend some time setting out the structure of your song and make sure that there is clear progression, especially for narrative songs that describe a story.
"When you finish writing the song, take a few moments to read the finished lyrics from the start to end and check that it all makes sense," suggests Anna Mirk, an editor at Boomessays and State Of Writing.
Be Aware How Words Sound
All words have a built-in sound, and this becomes even more exaggerated when used in song rather than spoken. Some words may sound thicker, more open, spikey or cold. Take the sound of the words into account as well as the meaning when writing your song.
Use Some Attitude
When writing your song, be sure to bring some attitude into it. Depending on the story, the song can be hopeful, aggressive, arrogant, humble or sassy. It still has to align with you and be authentic, but bringing a bit of spice to the song can help develop the connection for the listener.
Avoid The Abstract
Use emotional abstract lyrics carefully and don't overdo it. Expressions like "I want to feel free" can feel ineffective or ingenuine to the listener.
Complicated emotions can be challenging to describe, so you may find it more effective to use imagery or context to portray emotions rather than trying to explain it.
As a professional copywriter, Katherine Rundell writes on a variety of topics for Coursework Writing Service and Write My Admission Essay. In her writing, she shares her personal experiences and gives guidance to new writers at Essayroo.com to create content that sells.