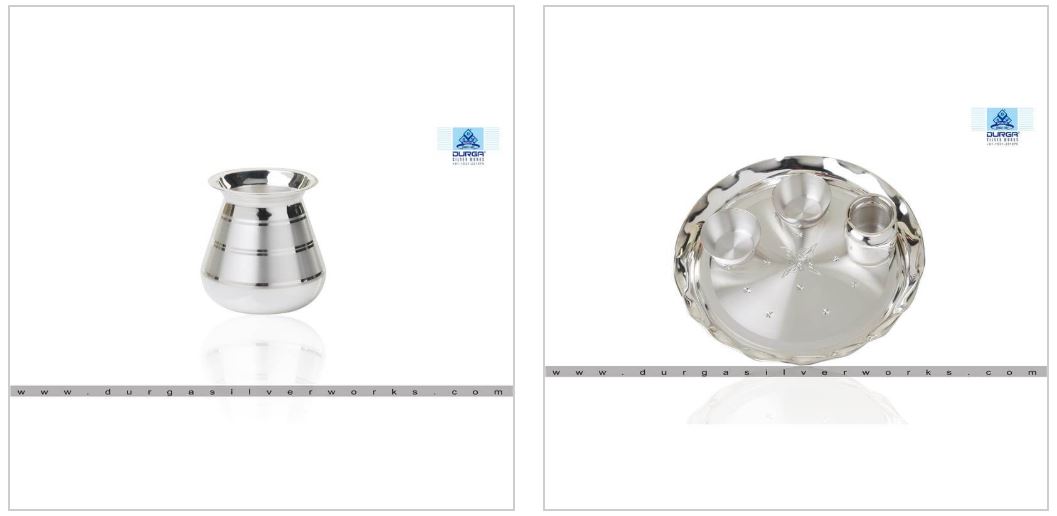 everyone would love to have a space that is beautiful and appealing. Decor plays a significant role in converting a space into a beautiful space. The beauty of any area can be enhanced by putting up silver decor items. The silver decor items have many spiritual and traditional connotations attached to them. Particularly in India, it is a conventional approach to decorate the shelves with silver pieces.

And if we consider the science behind using silver items, it justifies that the silver surfaces do not degrade with time. Many other metals are used in making decor items. But these metals are not long-lasting because they react with the atmospheric air very quickly. And then these art-pieces become dull and lose their charm. So, time and again, people need to buy new artifacts, while the silver decor items are a one-time investment that is durable and long-lasting.


The silver decor items are also can be best for gifts. Even, they solve multiple utilities. Profoundly the silver items used in home interiors are silver wall clocks, wall hangings, silver vase, silver sun god sculptures, silver flowers, etc. a range of motifs is also available in silver. Elephant, cow, peacock, horses, etc. are the ordinary gifts. And if the silver tips are for children, then there is a wide range of selection. Various animal motifs are available and surely appeal to kids.

It is a very common practice in India, to gift silver items on the occasions of marriage, anniversary, birthdays and festivals. The silver decor items are one product that can be gifted at any time and to people from any age group. Besides this, gifting silver items is a way to reflect how precious the loved ones are for us. Silver is a precious metal, and gifting silver shows the valuable signs too.

In terms of pricing also, the silver artifacts are pocket friendly. They worth the money being paid for them. And these decor items are readily available also on both online and online stores. Silver items are a great choice if you are looking for a beautiful present for the dearest ones.